Have you ever wondered what keeps you addicted to your smartphone? Well, the question has way too many answers. Though, one common reason that has us all hooked on our smartphones is texting. And, you can't deny it. One of the most attractive features of texting is emojis. When words fall short, emojis make up a new language in itself. Apple first introduced Animoji in its iPhone X which uses face recognition. Then came Samsung with its AR Emoji that has its own variation of animated emojis. And recently, Asus also introduced its very own ZeniMoji.
Emojis are capable of expressing everything that we feel. You could be happy, angry, sad or irritated, you have a variety of emojis to express yourself in the best possible way. However, why should you settle for motionless expressions when you can have so much more? Keep reading to find out how AR Emoji, Animoji and ZeniMoji are different from each other.
Maximum Accuracy
AR Emoji: Samsung introduced the world to its AR Emoji during the launch of its flagship Galaxy S9 series smartphones. Samsung's new feature can capture regular facial expressions remarkably. However, the smartphones are not equipped with hardware that maps the exact facial expressions.
Animoji: Apple launched its Animoji feature on its iPhone X smartphone. The smartphone comes with a TrueDepth camera setup which perfectly maps out the user's facial expressions to turn it into an animated Emoji. Animoji became one of the selling features of iPhone X for its accuracy.
ZeniMoji: Asus brought to us its ZeniMoji feature during the launch of the Zenfone 5 series smartphones. ZeniMoji is similar to the feature seen on Samsung Galaxy S9 and S9+. This feature can capture basic expressions but is not capable to map out exact facial expressions.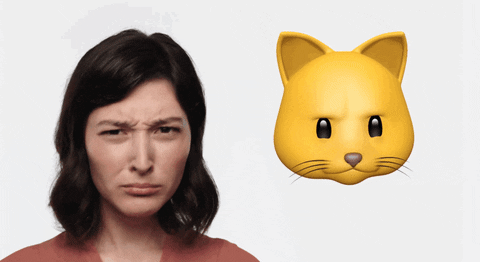 Most Customizable
AR Emoji: When it comes to customizable options, Samsung has done a pretty good work. AR Emoji can express 18 various types of expressions. This feature allows you to design an avatar that strongly looks like you. Additionally, you can change the outfits and accessories of your emoji according to your preferences.
Animoji: Since the TrueDepth camera technology is only limited to iPhone X, users are only allowed 12 preset characters to choose from. So, creating an Animoji that resembles you is out of the question.
ZeniMoji: Asus does not offer all that many customizations offers like Samsung. In fact, ZeniMoji is a lot like Animoji when it comes to customizing animated avatars. ZeniMoji comes with pre-designed avatars with limited personalization options.
Complete Exclusivity
AR Emoji: This feature is completely software based. So there are high chances of this feature soon being made available on the other Galaxy smartphones.
AniMoji: Like mentioned before, Animoji works on the TrueDepth camera technology which is a hardware of the iPhone X. So, it is not possible for this feature to be available on the previous Apple devices.
ZeniMoji: Just like Samsung's AR Emoji, ZeniMoji is software based. So there are high chances of the feature being available on other previously launched Zenfone models.
Ease of Sharing
AR Emoji: Once your emoji is ready, it can be converted into 18 GIFs and shared as a PNG image through texting. Moreover, it can also be shared as a GIF.
Animoji: Animoji's are designed on the iMessage app on the iPhone X. This feature does not allow users to create and store Animojis. So, users will have to create a 10-second clip every time they want to use the feature.
ZeniMoji: As of now, Asus has not revealed a lot about the capabilities of ZeniMoji. However, it is safe to assume that animated avatars created on ZeniMoji will be shareable across most texting platforms.