You've repeatedly demonstrated to your partner that gift-giving is your love language — and then Valentine's Day arrives. Because the stakes are so high, the pressure is on to select the best Valentine's Day present for him, something personal, unique, and completely non-cheesy.
Raise your hand if the notion of selecting the perfect Valentine's Day present for your boyfriend/husband has ever made you anxious. Same. Finding a V-Day gift that isn't too cheesy but also not too over the top is a real problem, whether you've been dating for two months or have been living together for years.
Check for delightful gifts which also include personalized gadgets which he'll want to share with his sweetheart (you, obviously). But, honestly, he'll appreciate anything you give him, especially if he knows it's from the heart. We have listed some Valentine's gifting ideas for you to impress him.
Top 10 Valentine's Day Gifting Ideas To Impress Him
Top 10 Valentine's Day Gifting Ideas To Impress Him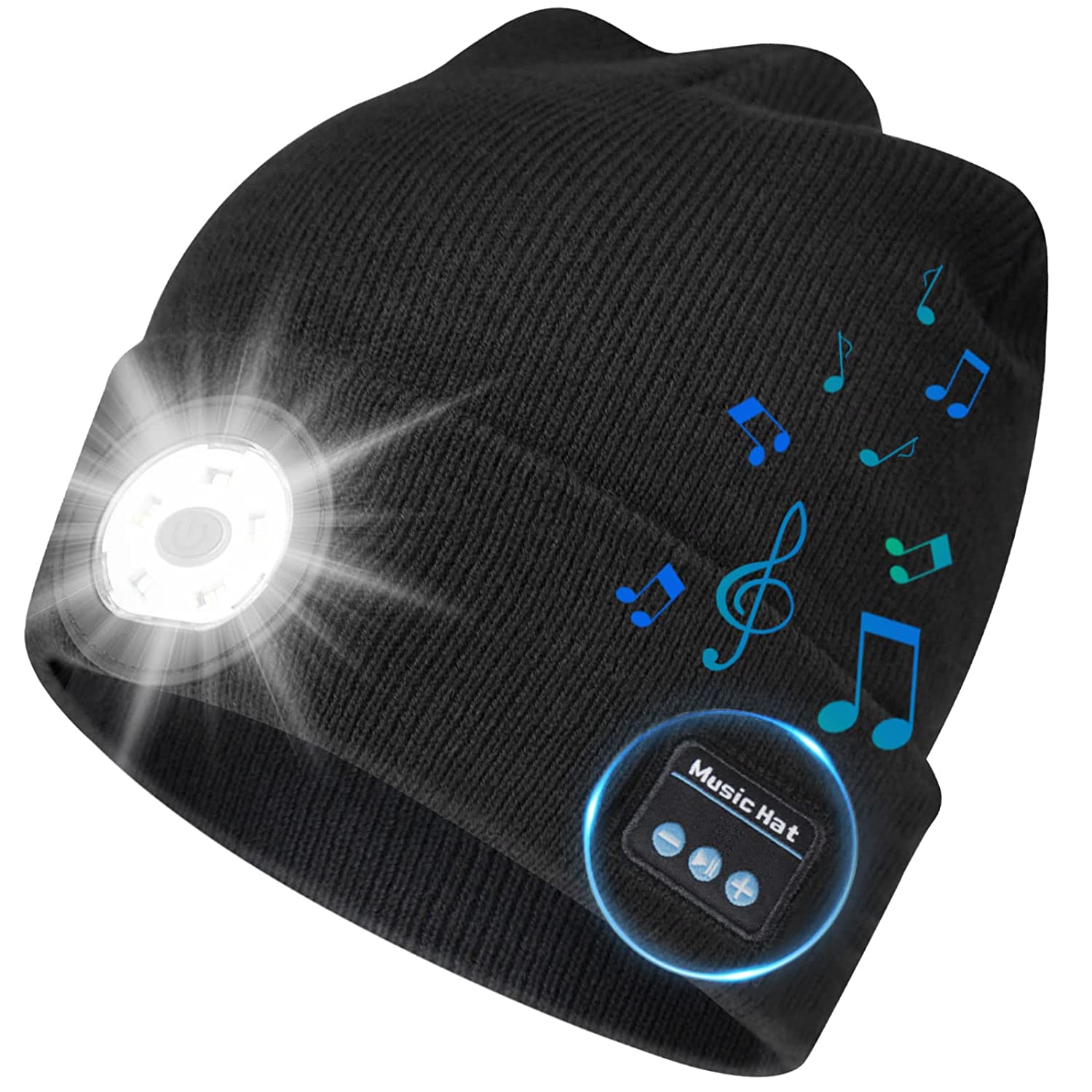 This beanie has a dual purpose: it keeps him warm while also having built-in speakers and Bluetooth functionality, encouraging him to listen to music loudly.It can last up to 10 hours on a single charge, allowing him to listen to music throughout his commute, outdoor run, and other activities.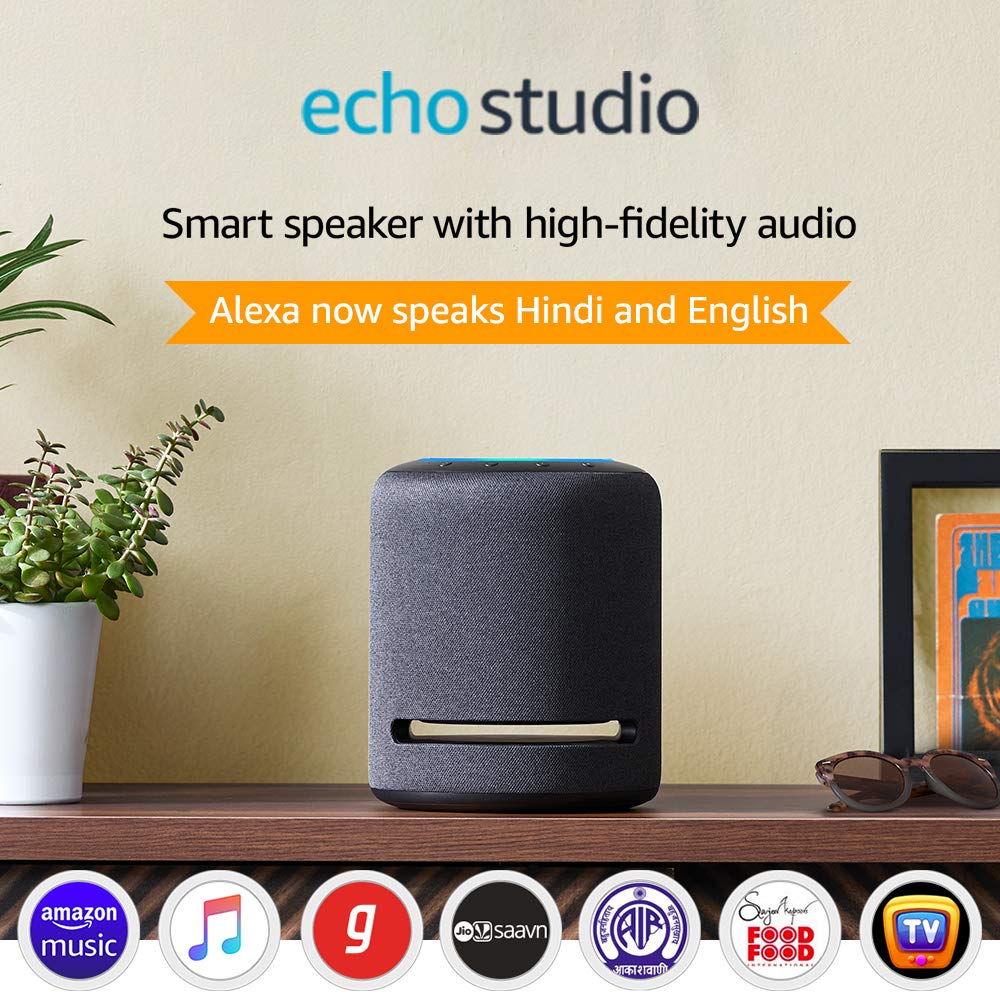 Features:
5 speakers create powerful bass, dynamic midrange, and sharp highs for an immersive sound experience.
Hands-free music control
Voice makes everything simple: Just ask Alexa to easily pay your bills, get news, weather, cricket scores, nursery rhymes, and stories!
Adapts to any room – Automatically senses the acoustics of your space, fine-tuning playback to deliver optimal sound.
Built-in smart home hub – Set up your smart lights and plugs from Philips Hue and Anchor without a separate hub
Connect with others – Call or message anyone who has an Echo device or the Alexa App, hands-free.
Designed to protect your privacy – Built with multiple layers of privacy protections and controls, including a microphone off button that electronically disconnects the microphones.

He can play your favorite music through Bluetooth—or go completely retro with a cassette player—and have the Say Anything moment in small with this amazingly cute (and extremely useful) speaker. He'll adore this high-volume smart speaker, which produces immersive sound, has a built-in smart home hub (with Alexa features, of course), and adapts to any location to fill it with noise, whether he's a smart home junkie, a music connoisseur, or just likes to listen to his favorite podcast in the morning.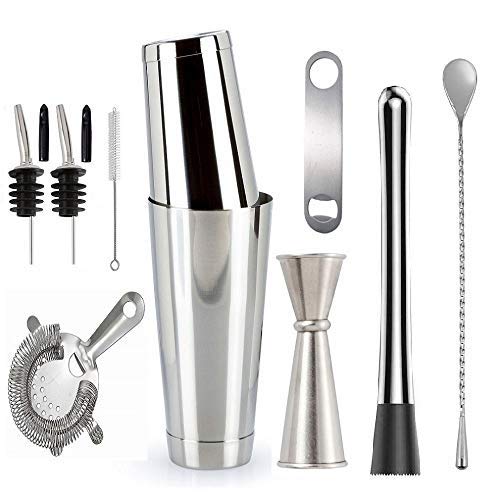 Every man has a signature drink, and thanks to the Rengo Bartender Tool Set, you can now help him make his drink in a beautifully designed gift box. Equipped with all the necessary tools and equipment, it is more than enough to raise a glass to your partnership. With a gift that serves him (and you, too), your receiver will be overjoyed like a child in a candy store!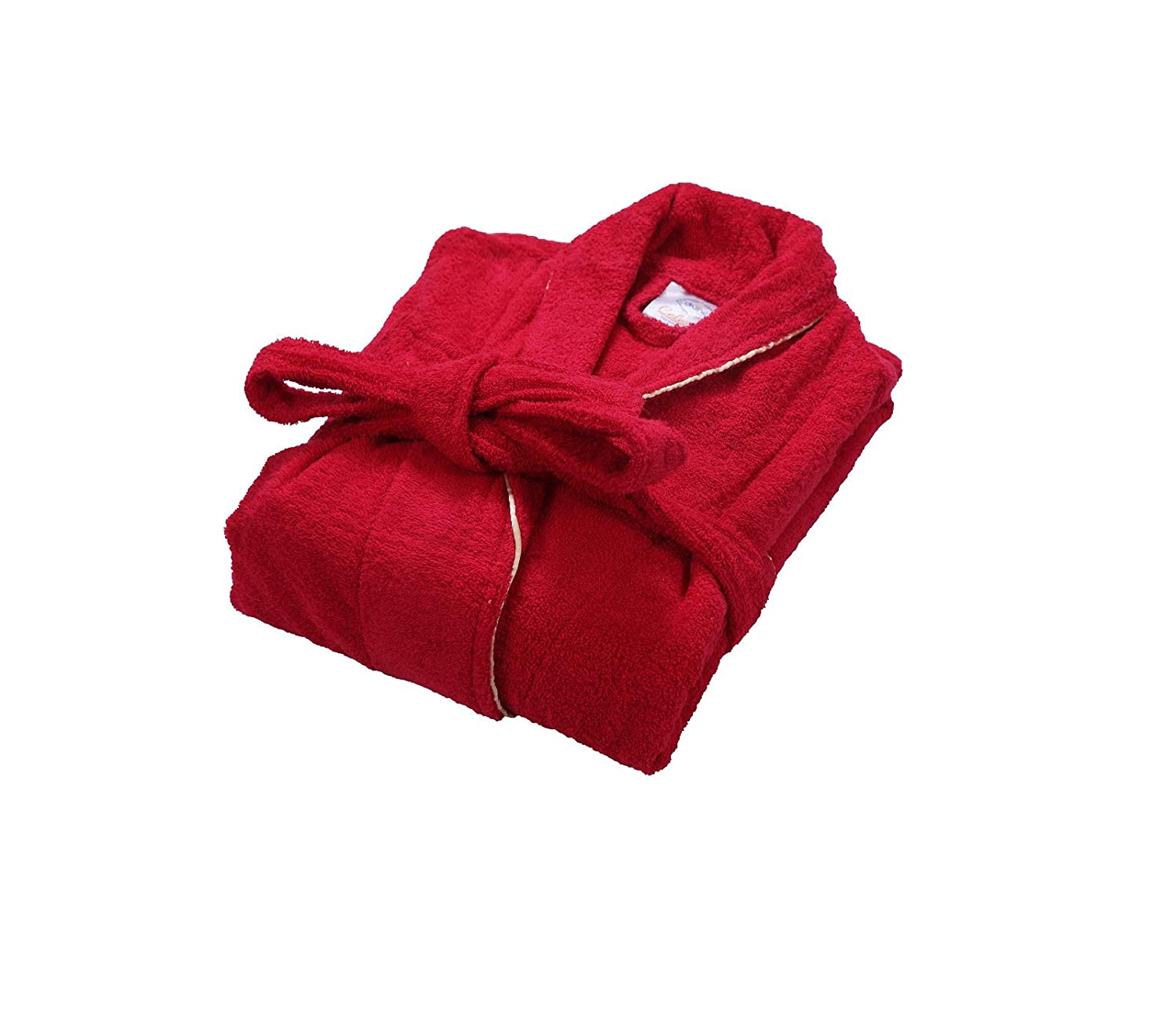 Features:
The longer fibers are spun thinner, increasing the comfort and absorbency of these lightweight unisex robes, increasing the comfort and absorbency of these light unisex robes.
This unisex bathrobe is 108 cm long, with a chest measurement of 55 cm and a sleeve length of 53 cm.
It has a lovely shawl neck and two substantial front pockets for storing your daily items.
It also comes with a long and broad adjustable waist belt.
Colourfast and machine washable, these lovely bathrobes are a must-have.

He can wrap up in this bathrobe at any time of day or night to enjoy its plushness and softness. It's made of the same Turkish cotton as their cult-favorite towels, but with an adjustable belt and spacious pockets, it's practical for everyday use.
A fancy rose bouquet is more your style, not his. Give him a bouquet of exquisite sweets to gorge on as a little (but equally sweet) gesture! Did someone say "tea party"? This gift basket is stuffed to the brim with goodies that anyone would enjoy. A bucket full of chocolate bars and other spreads would win out over a simple box of chocolates any day if your partner has a sweet tooth.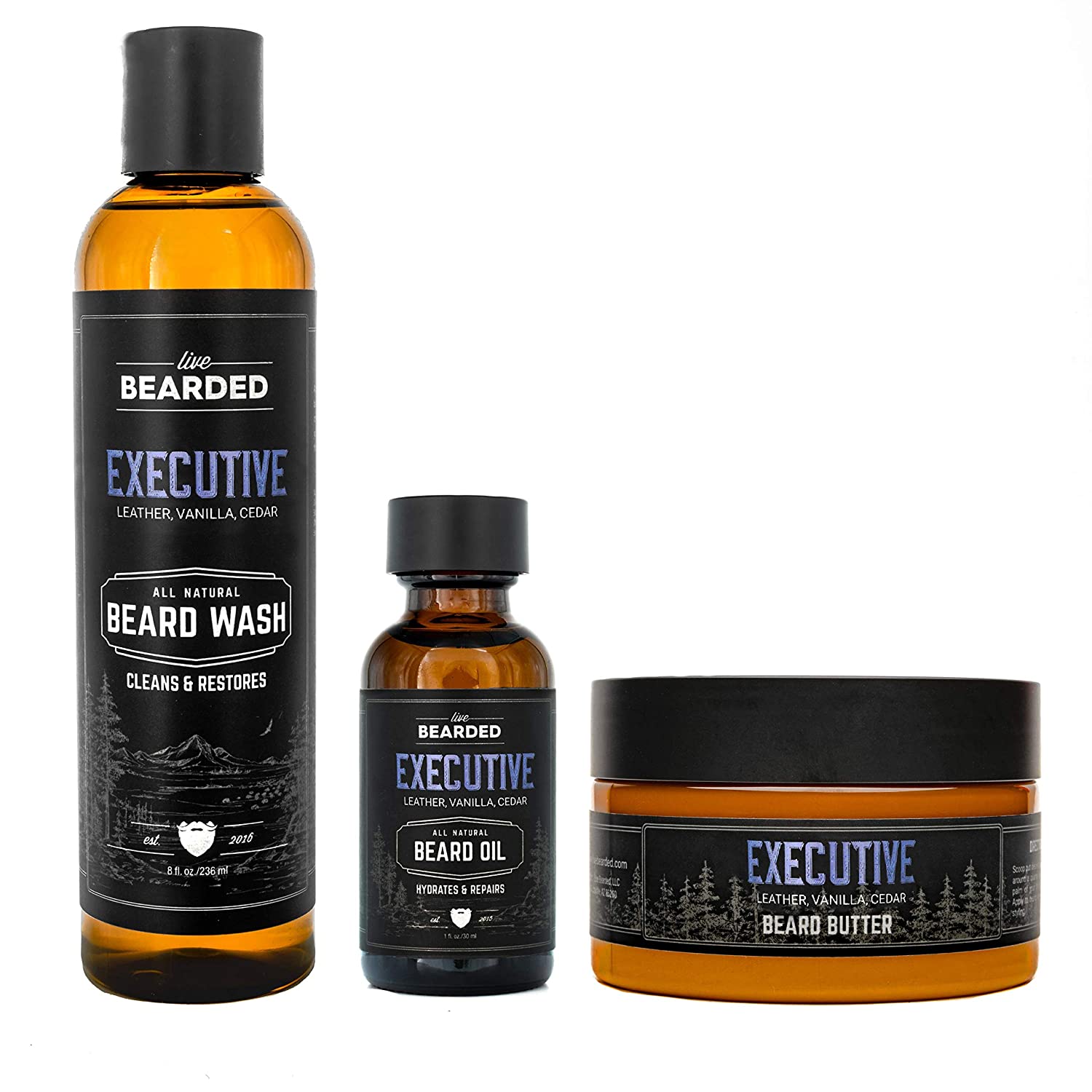 Give this beard combo to your partner if he has a beard and needs to replenish his basics. It comes with sandalwood beard oil, beard balm, and beard wash, as well as a wooden comb. He won't be dissatisfied with your meticulous attention to detail.

Features:
Your lamps will glow when you touch them, and your loved one's lamp will glow as well.
The lamps, connected to the internet, communicate affection like never before.
Once you've entered your Wi-Fi credentials, it'll stay connected indefinitely.
The Hey Long touch-on sensor allows you to choose from 256 different color hues.
There is no reliance on a mobile app or a gadget.
Telepathy is an IoT bulb that stands alone.

If a bracelet isn't his thing, these lamps work similarly: when one partner turns on their light, the other's light turns on as well. During the courtship period, the couple could use Telepathy to express their desire to be together. Make him feel special and let him feel that you are missing him, no matter how far apart they are!
Features:
Phone Sanitizer is easy to carry thanks to its elegant, ergonomic, and small design.
Strong UV and ozone sterilization eliminate 99.9% of bacteria, resulting in double sterilization.
Because the UV light does not emit ozone, dangerous vapors are avoided, and your health is protected.
No leaking is guaranteed, thanks to the dual reflective lining.

Why not give him a brilliant gadget that not only recharges his phone but also kills 99.9% of screen germs in just 20 minutes at a time when germs are so prevalent?
This dock conceals the unsightly wires while also avoiding the irritating bright lights that will keep you (or him) awake all night. Check to see if his phone is compatible first.
Is your relationship fueled by rivalry? When we asked poker players what the finest poker gifts are, several responded that a cheap, portable, roll-up poker set is the best.
Features:
The thinnest, lightest Kindle Paperwhite ever—300 PPI glare-free display, reads like real paper even in bright sunlight.
Now with double the storage – 8GB – you can save hundreds of books and take your library with you everywhere you go.
It's also waterproof, so you can read and relax at the beach, by the pool, or in the bath.A single battery charge lasts weeks, not
The built-in adjustable light lets you read indoors and outdoors, day and night.
Get instant access to new releases and bestsellers

Compared to prior generations, the new Kindle Paperwhite is smaller and lighter. It's also resistant to water. Your Kindle Paperwhite allows you to carry a tiny library with you everywhere you go, but did you know there's so much more you can do with it? While nothing can match the sense of holding a real book in your hands, having an eReader has a lot of advantages. You don't need a dictionary to search up difficult terms on a Kindle reader, for example. The device includes its own vocabulary, which you can use at any time. You can get one using your phone, but it can be a source of distraction. If your boyfriend/husband loves reading books then this is an ideal gift for him.
We hope this selection of last-minute gifts will help you feel comfortable adding to your cart and get your creative juices flowing. There are many charming and unique items to choose from, ranging from cookery kits to neck massagers. You might perhaps go for something a little more nostalgic but still fitting. Oh, and whatever you do, don't forget to combine it with a DIY card!