It's official: Valentine's Day is just around the corner, and you need to get ready. We'll confess that finding Valentine's Day gifts for women can be challenging, as there's a lot of pressure to say "I love you" in style. So, how do you get ready? To begin with, here's the Pricekart list. These gifts, hand-picked by the best real-time couples, are sure to give star treatment to your valentine. Everything you need is right here, from fashion to jewellery to flowers and chocolates, so stop fretting and start shopping. Are you unsure what you should ask her for? You'll want to check out our Valentine's Day gift guide for him.
Top Valentine's Day Gifts
Top Valentine's Day Gifts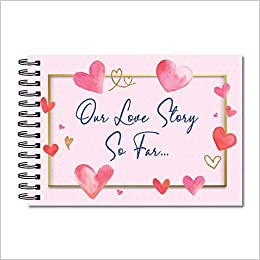 Gifts that help us feel better are always welcome while we struggle with drab days and nights. Journaling has resurfaced in popularity in the last year, and this diary is the ideal way to get your companion started. Review pages, inspiration quotes, motivational activities, colouring pages, affirmations, and question prompts are all included in a weekly arrangement to assist your loved one focus on positive thinking and addressing any current worries. It's a lovely approach to demonstrate your concern.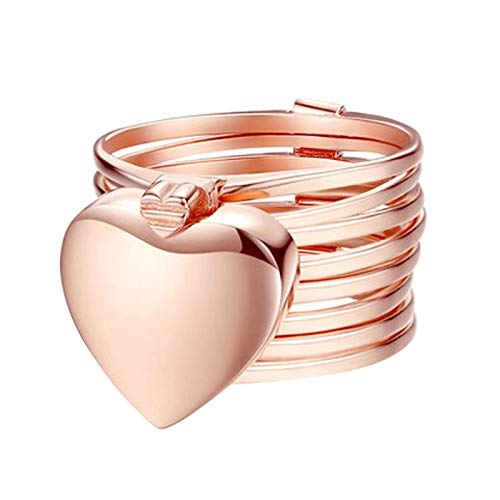 If she appreciates elegance and simplicity—and who doesn't?—sterling silver wrapped around her wrist with a heart charm is precisely what she'll want. No, this isn't a wedding or engagement ring recommendation. However, because of what Marilyn Monroe said, it's another great piece of art!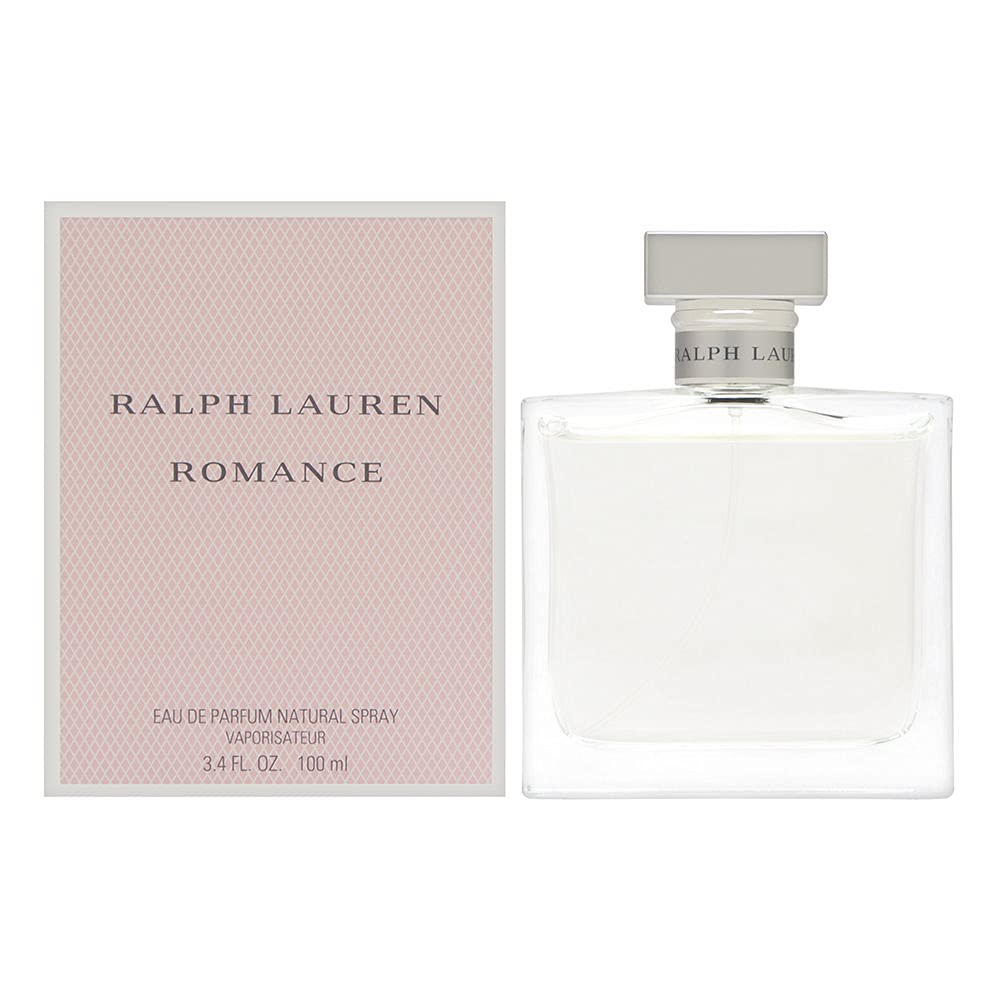 Ralph Lauren Midnight Romance Eau De Parfum The exhilarating blend of Peony, Raspberry, Vanilla, and Ambrox in Ralph Lauren's fragrance — with a very V-Day-appropriate name — is warm, sensual, and hypnotising; the kind of perfume that will make her fall in love, again. Isn't that just perfect?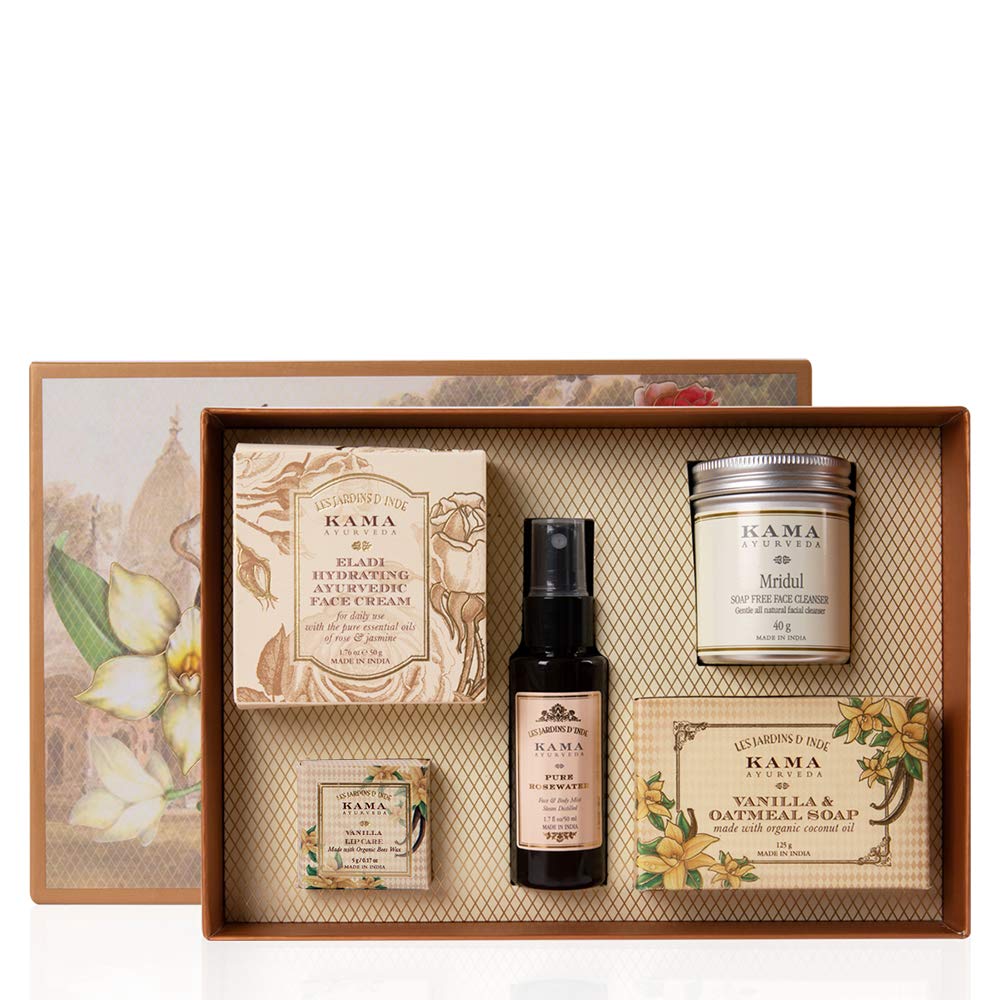 A limited-edition beauty gift package is the epitome of unique feelings. For an indulgent pampering session, this lovely box gracefully blends everyday basics for the face and body—a Mridul Soap-free cleanser, Pure Rosewater, Vanilla Lip Balm, Vanilla and Oatmeal Soap, and Eladi Hydrating Ayurvedic Face Cream. Furthermore, they are all meticulously handcrafted using only natural, organic, and pure components.
Features:
Has intelligent heat control, which ensures the temperature does not exceed 150°C.
Dries and styles hair simultaneously.
Styles all hair types – fine, limp hair, frizzy, unruly hair
Create multiple styles – beach waves, tight curls, loose curls, smooth, natural salon blow-dry finish.
Get six attachments in a sizeable tan storage case; the Dyson Airwrap styler is a 'salon in a box.'
Negative ions help reduce static in the hair.
Two temperature settings, one cool shot and three airflow settings.
Easy maintenance with a two-year warranty.

She's probably a beauty obsessive if your "shared" medicine cabinet has your toothbrush and 45 of her cosmetic items. Valentine's day beauty products and makeup gift set that will indeed wow her—and win her heart (again). We're confident she'll come through for you. This is the hairdryer equivalent of a Rolls-Royce. She'll be surprised when she unwraps her hair if she washes and blow-dries it every morning.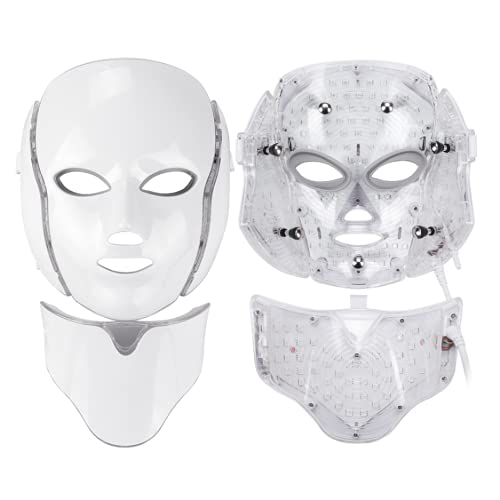 Features:
Red light (650-730mm): Whitening pale spot, tender skin and anti-wrinkle repairing damaged skin, smoothen the fine wrinkles, shrinking pores, hyperplasia of collagen.
Blue light(430-450mm): wavelength for 415mm blu-ray has the effect of rapidly inhibiting inflammation.
Green Blue light(525-550mm): Green Blue Light can sequential enhance cell energy, on the metabolism have a good role in promoting
Purple light: it is a combination of two kinds of physiotherapy effects.
Yellow light: Add energy to skin cells, promote gland function, assist digestion treatment of skin diseases.

They have a robotic appearance — think Star Wars Stormtrooper headgear — and promise to offer you brighter, smoother skin. LED light masks are exactly what they sound like: gadgets lighted by LED lights and worn over the face. If you give her this, she'll think you've improved her beauty game by a factor of 10.
As the pandemic presumably draws to a close (fingers crossed), everyone's social calendar for 2022 is anticipated to be finally bustling. Give her the best red lipsticks for Valentine's Day in anticipation of the best parties to come. Ensure that her lips look extra-kissable with this set of mini glosses. It's never looked so good to stay up all night.
Features:
World-class noise suppression makes quiet sound quieter and music sound better
Bluetooth and NFC pair with voice commands make wireless connections simple
Volume-optimized EQ gives you balanced audio performance at any volume
Noise-rejecting dual-microphone systems provide clearer calls even in noisy environments.

These noise-cancelling headphones are ideal for when she needs to concentrate while working from home or listening to podcasts while completing household chores. And one of Bose's strong suits is quality. When you give Bose a present, you're letting that special someone know that good times are on the way. Instead of teddy bears, provide that particular someone with a new pair of headphones,
If she's already created enough baked goods to last her a lifetime, she might want to add making chocolate truffles to her repertoire. Dark chocolate, cocoa powder, coconut flakes, sea salt, and peppermint are included in this package, with enough of each to produce 36 truffles. You can even get her an online lesson to teach her how to improve her delights if she's serious about her confectionery education.
If your Valentine carries everything she needs for the day in her bag, from her laptop to her gym clothing to her favourite book, she'll need a durable bag to carry it all in. The answer is this bag! It's big enough for some of the bigger things she's carrying, and it even has a flat bottom so it can sit on a chair or the floor without spilling its contents.
You'll want a Valentine's Day gift that says both "I love you" and "I want to spend more quality time with you." From original ideas to tried-and-true classics, thoughtful keepsakes to intimate suggestions, each will add a sprinkle (or heap) of romance to your day together. Consequently, whether your relationship is brand new or in its elderly years; whether you've determined to keep within a budget or make a once-in-a-lifetime splurge, a moment of mental gymnastics is required before each holiday of love for choosing the perfect present. Allow us to assist you in crushing that gift-giving occasion with these suggestions if you want to woo her during the sappiness-fest that is Valentine's Day.