A healthy body and mind require good posture, regular exercise, and short breaks between work, yet we are all too busy in our hurried lives to take care of ourselves. Many people experience pain in their backs, necks, shoulders, and legs as a result of sitting or standing all day. After a long and exhausting day at work, all you want to do is get home and relax as much as possible to relieve the stress and weariness.
Most individuals go to spas regularly to have a full body massage to help them reduce tension and return to their daily activities with more vigour. However, this may not always be the most practical option for everyone, so having a massage chair machine at home to enjoy a professional massage is beneficial.
Top 10 Full Body Massage Chairs
1. Zero Gravity Massage Chairs
Zero Gravity Massage Chairs are the most expensive because they are at the top of the model scale. The user's body is reclined at a fixed position in these seats without putting any weight on it. The body will feel like floating in space with no gravity.
2. Recliner Massage Chairs
Reclining massage chairs do not support the user's body weight, distinguishing them from zero gravity chairs. These chairs are well-known for allowing people to unwind while watching TV or reading books.
3. Full Body Massage Chairs
The entire body massage chairs, as the name implies, are designed to help you relax your complete body, from your neck to your legs. When compared to other sorts, these models are usually extremely costly. They come with pre-installed features like pre-programmed massage type options that closely resemble the hand of a professional masseuse.
4. Ottoman Massage Chair
They're designed to look like a conventional massage chair, but they come with a footstool and offer a lot of tension reduction.
BUYER'S GUIDE: CHOOSE THE BEST FULL BODY MASSAGE CHAIRS
1. Space-Saving Design
The space-saving design is far more appealing and elegant since they are ideal for all types of room settings, particularly in tiny spaces.
2. Upholstery for massage chairs
When it comes to massage chair upholstery, synthetic material is preferred. The reason for using synthetic fabric instead of leather is because it can endure heat, tear, and air passage better.
3. Types of rollers
Based on the massage style, there are different types of massage rollers attached to massage chairs-
Shiatsu
Thai
Kneading
Knocking
Tapping
Swedish
4. Massage tracks
These are the several sorts of tracks that massage chairs having:
L-track to reach from the neck to the glutes and hamstrings.
S-track to follow the spine's natural curvature, concentrating on specific back locations.
J-track, also known as Flex track, to combine the stretching capabilities of S-track with the range of L-track.
5. Massage Bags
By pumping compressed air into little pouches in the back, legs, or sides of the massage chair, massage bags relieve stiffness from stresses. Airbags are also beneficial in terms of increasing blood flow and reducing pain.
6. Reclining
The market's most well-known and popular massage chair is zero gravity reclining. It aids in reducing stress, the improvement of blood circulation, and the reduction of heart rate.
7. Ease of use
Try to get one of the massage chairs, which are simple to operate. Intuitive controls, touchscreen or on-touch remote controls, and simple to use programmes and features are just a few examples.
8. Music Connectivity
A massage chair's primary goal is to help you relax. What better way to relax than to listen to your favourite music simultaneously? The usage of a Bluetooth music player allows for this spa-like experience.
9. Zero gravity position
The zero gravity position is the most excellent option for people suffering from physical pain, joint sprains, or muscular soreness. During the massage, the entire body feels light, as if it is floating in space.
10. Remote control
The remote makes it easier to handle the machine's different functions, such as adjusting the intensity, changing the speed, and turning it on and off.
11. Auto-Shutdown
The Auto-shutdown option is selected when the massage chair is turned off. Set the timer, and it will cease massaging when the computer shuts down at that time.
12. Warranty
Whether it's a massage chair or a regular chair, the guarantee is the first thing that comes to mind. A warranty ensures the chair's safety for a set period.
Top 10 Full Body Massage Chairs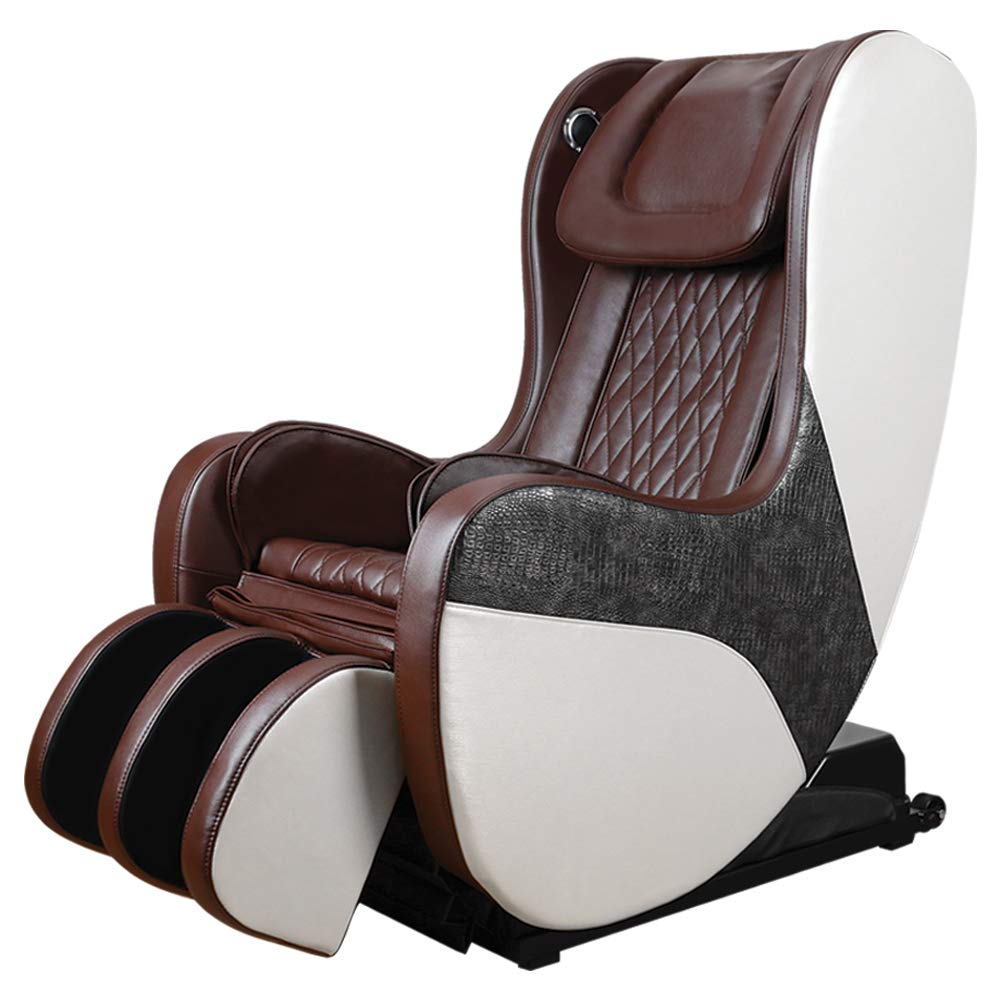 The Lifelong LLM549 Full Body Massage Chair offers a powerful combination of back, head, buttock, and leg massage options. The massage chair has a wide range of roller functions, including kneading, tapping, shiatsu, knocking, and air squeeze. In addition, the seat's computerised screen allows you to customise the intensity of the massage rollers at different areas of your body.
Pros
Massage chair with zero gravity
Air squeeze, kneading, knocking, tapping, and shiatsu
A Bluetooth speaker for some relaxing music
Digital panel with a smooth surface
Long-lasting and comfortable
Cons
There isn't a foot massager
There is no remote control
It can be purchased for essential massages, but it is not ideal for a full-body massage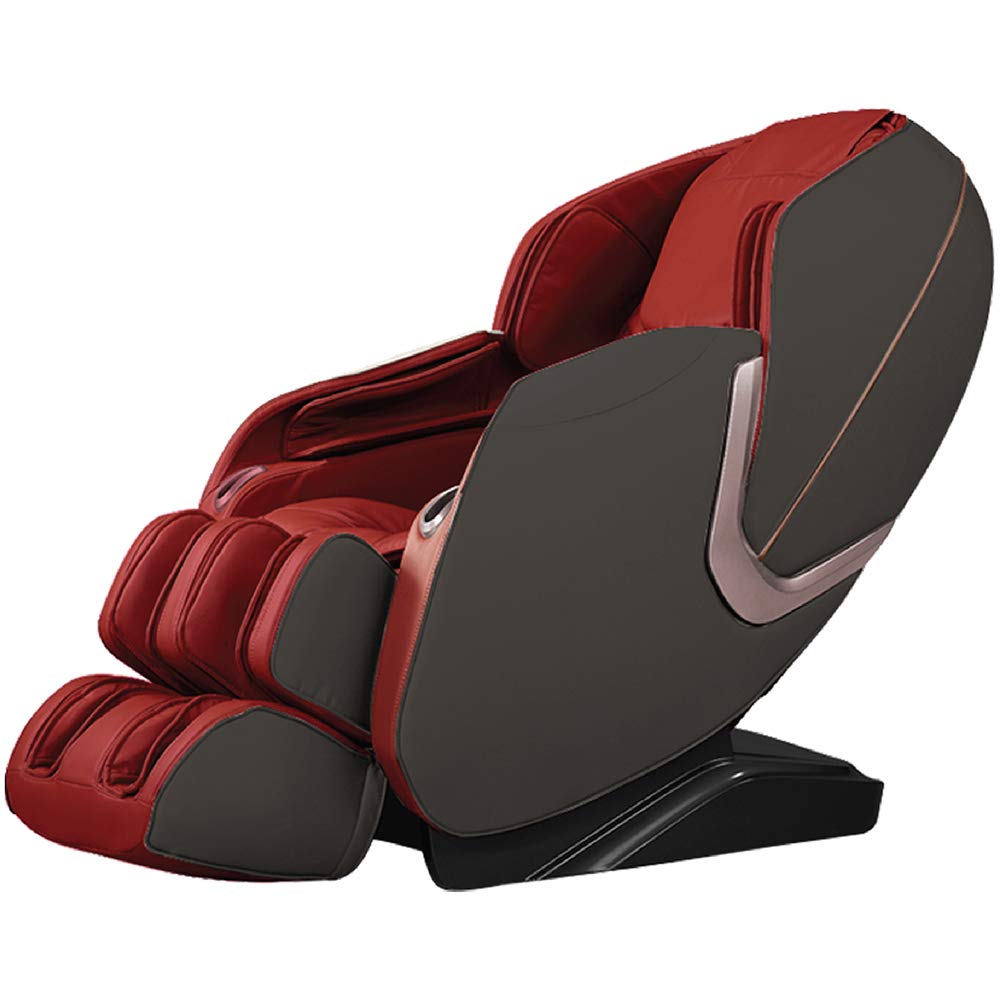 With the RoboTouch Urban Full Body Massage Chair, you can experience the thrill of zero gravity massage. Four vertically moveable intelligent sets of hands are included with the RoboTouch Urban Full Body Massage Chair. Kneading, flapping, kneading & flapping, shiatsu, and banging are among the massage modes integrated into the chair. It is quite a piece to relax on, with a stainless-steel body and a one-year national on-site Robotouch warranty.
Pros
Equipped with in-built intelligent massage hands
Pre-programmable time setting
One year guarantee
Cons
After reclining, it takes up a lot of room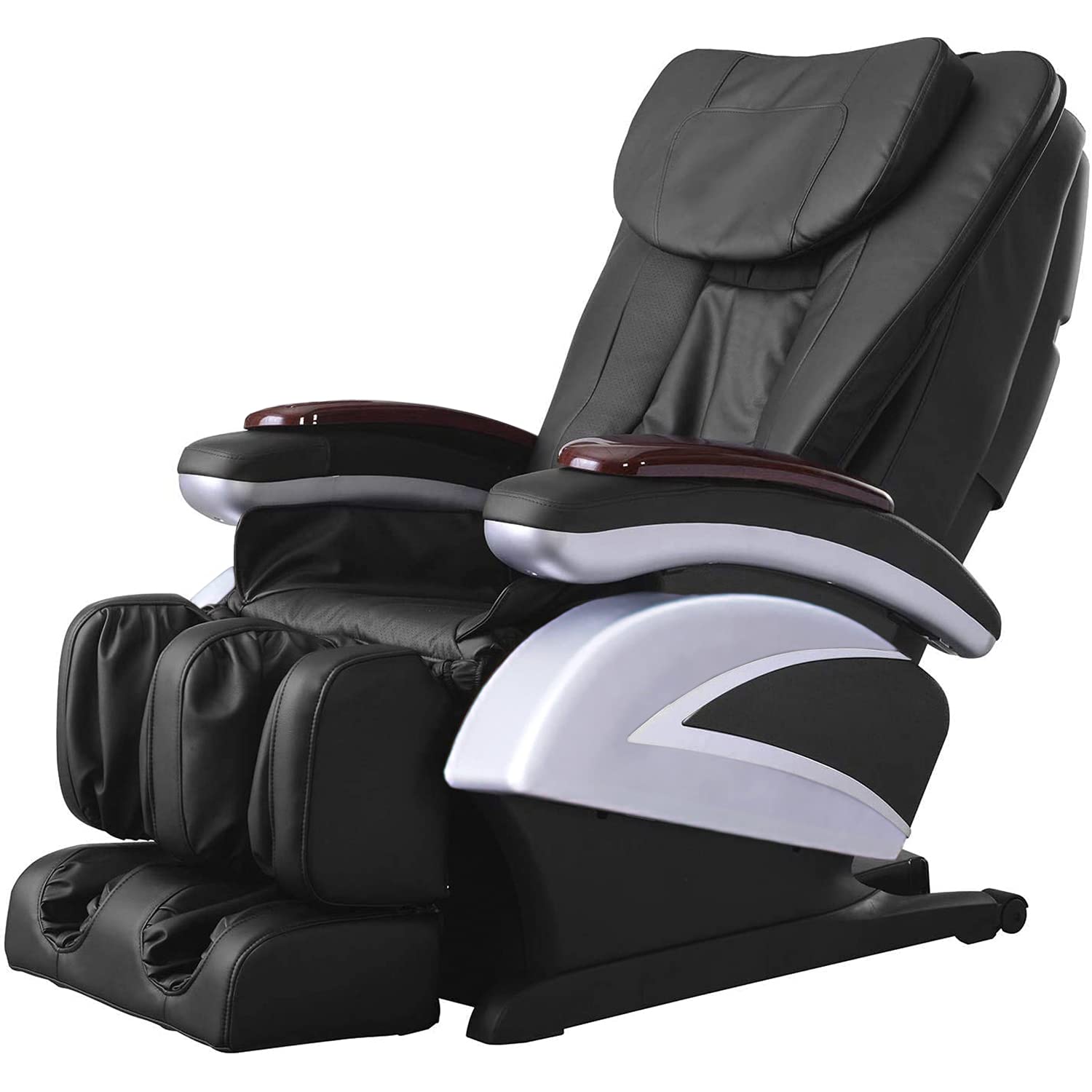 The KosmoCare massage chair's mechanical motor, quiet, and eye-catching design will give you a mild and comfortable experience. Rolling, kneading, pressing, tapping, and massaging on the head, neck, back, waist, and hips and 30 airbags allow you to completely appreciate the natural feeling of relaxation. With calming massage therapy, it's time to unwind, replenish, and rejuvenate.
Pros
five massage techniques
Digital control panel with VFD display
Enjoy a relaxing massage on your arms, thighs, calves, and feet.
Improve blood capillary circulation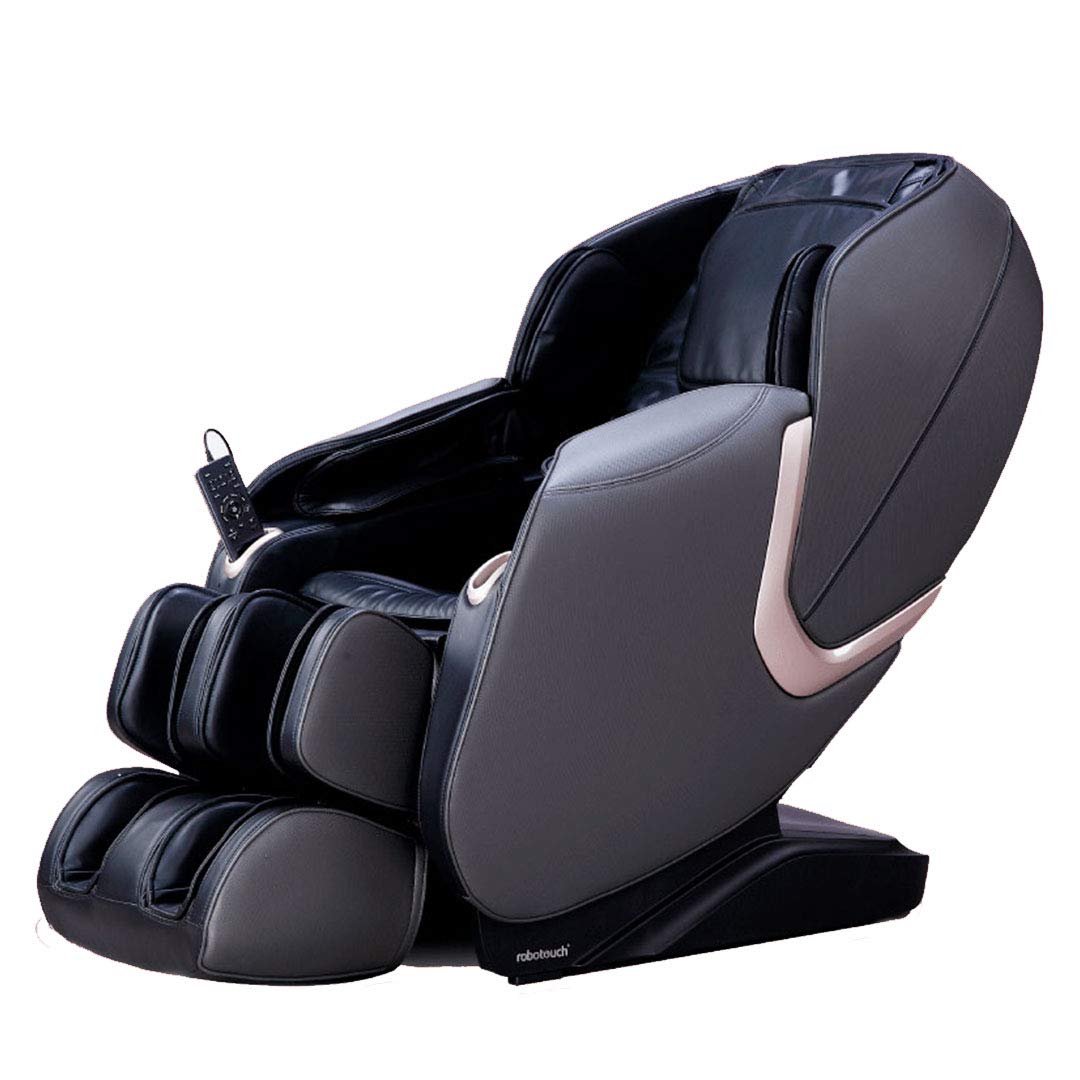 The Robotouch Relaxo Pro is India's greatest affordable massage chair with folding footrests. Two sets of mechanical hands were built inside the chair for massage purposes. The first set is for neck massage, while the second set is for back support and includes a four-wheel drive. The five massage simulation techniques are kneading, tapping, synchronised kneading and tapping, banging, and shiatsu. There are three automatic modes: complete body care, neck and shoulder care, and back and waist stretch.
Pros
Smaller footprint; takes up less space
Mechanical massage hands that mimic real-life massaging
Audio speakers and USB charger with Bluetooth connectivity
Cons
There isn't a zero-gravity approach.
The INDO BEST MOM 081 Full Body Massage Chair has a built-in massage roller that makes relaxing and rejuvenating fatigued muscles a breeze. This massage chair helps to reduce tension and stress by using air pressure programmes that target certain parts of the body. Furthermore, the heating function keeps you warm and comfy during your workout. If you need to stretch your feet, the chair's adjustable footrest will provide precisely the correct pressure.
Pros
Automatically detects your height, shoulder width, and weight to match the right massage spot
Bluetooth speaker compatibility
Zero gravity massage can help relieve stress on the heart and back.
Cons
When you want to sit back and rest, it's uncomfortable; it's not designed for that.
Pros
Automatic shoulder detection feature improves the effectiveness and accuracy of the massage.
A segmented airbag can deliver a more focused massage.
The length of the adjustable footrest varies automatically based on the user's height.
3D massage rollers are made to have a wide range of motion and flexibility.
Cons
There is no warranty information available.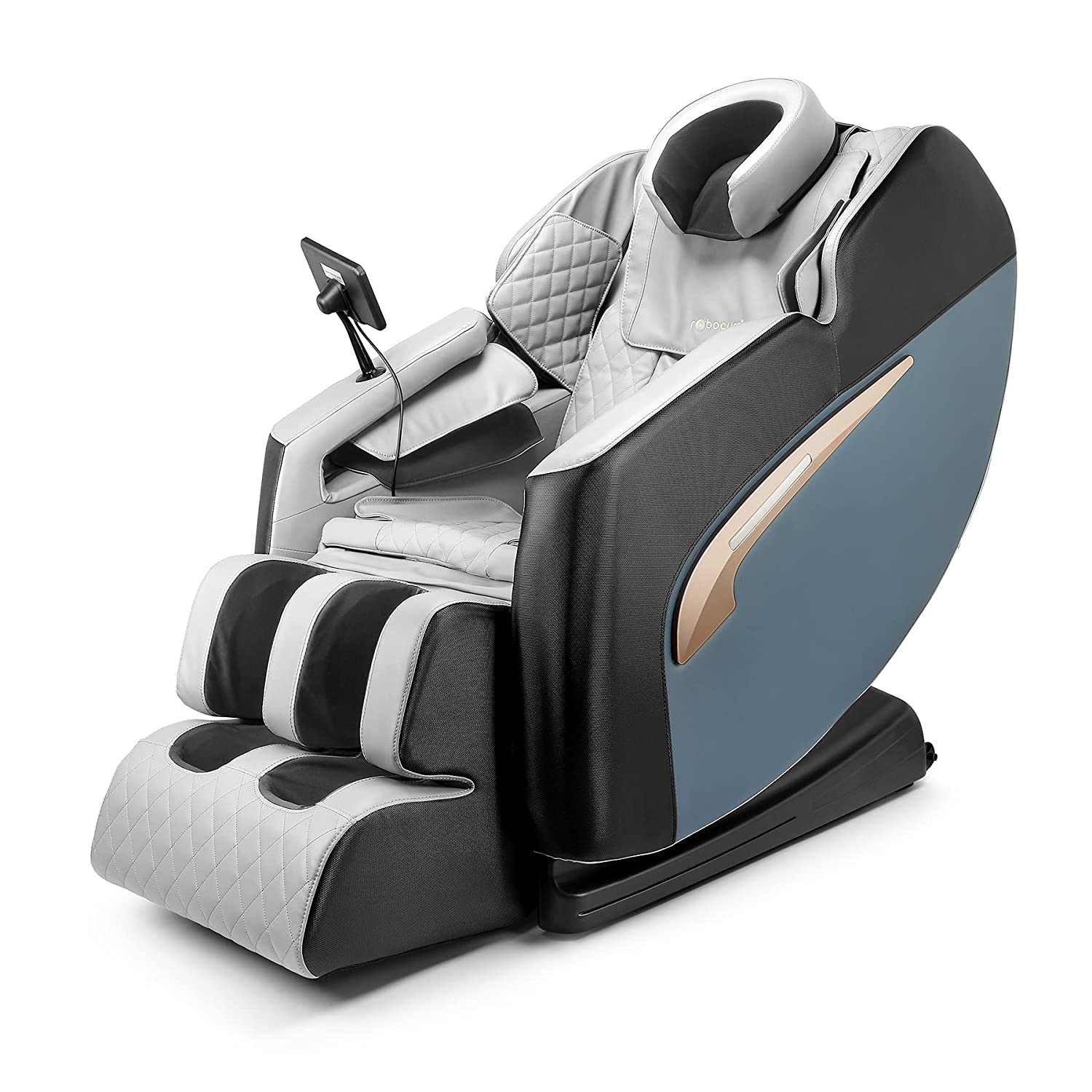 Robocura Luxurious Full Body Massage Chair offers a first-class massage experience. The four auto programs provide relaxation and restore energy balance. ALSO, heat therapy helps in improving blood circulation and reducing muscular spasms in the back muscles.Reflexology, kneading, and rolling massage are all used in this treatment.
Pros
3D rollers for ultra-level massage
Four customised auto programs for comfort
Thermal heat therapy
Zero gravity massage chair
Eight dedicated kneading rollers
Pros
Zero gravity massage chair
Ideal for Athletes
Foot Rollers
SL extra-long tracks
Pros
L-track roller track design
34 airbags for a luxurious massage
Increase blood circulation
Customizable and requires no wall space
Enjoy full backstretch on the chair
Cons
Doesn't have 4D technology
Doesn't cover the neck and head
It's zero gravity characteristics and space-saving design make it an ideal full-body massage chair for use in the office. It has the longest-reaching soft rollers for the back and hips, which may be carefully placed in specific regions where massage is required.
Pros
Scraping Massage to Improve Blood Circulation
Heavy Duty Relaxing Massage
Calves as well as a heating feature
Audio connection through Bluetooth
One-year on-site doorstep warranty
Cons
It is on the more expensive side
Frequently Asked Questions
1) How long can a massage chair be used for?
A massage chair has an average lifespan of 15-20 years. However, regular upgrades, good maintenance, and care can extend the life of massage chairs.
2) What are some massage chair maintenance tips?
The following five suggestions will help you keep your massage chair in good working order:
– Regular cleaning – Deep cleaning regularly – Consult an expert at the first sign of trouble – Use chair regularly – Take into account your chair's environment
3) Is it okay to spend too much time in a massage chair?
No, sitting on a massage chair for long periods is bad for your health, and it might cause the central nervous system to be overworked or cause damage and inflammation in the body tissues. As a result, the easiest method to avoid these issues while achieving complete relaxation is to do it in brief 15-minute periods.

A full body massage chair is a genuine treat in today's demanding environment, and people are looking forward to purchasing it to unwind after a long day at work. Massage chairs are also very relaxing to sit on. Massage chairs can aid in the prevention of certain illnesses and unhealthy situations. With these benefits in mind, I hope you will purchase a massage chair as soon as feasible.
These ten greatest massage chairs in India now lead the industry and are in high demand. So, if you want to save money on a regular spa visit, you might think about these wonderful products. The best massage chairs in India come in a wide range of styles, making it tough to choose the ideal one. You realise you won't be able to test every one of them. As a result, we've gone through them all on your behalf.