Virtual Reality (VR) is a technique for simulating real-world sights. For a long time, it has been used in locations like flight schools, health care, real estate, education, gaming, and now cryptocurrency. However, it wasn't until 2012 that the first VR headsets appeared on the market. While often considered a novelty, virtual reality has begun to gain traction by 2022. With Facebook's rebranding as Meta and the Metaverse concept being pushed even further, it's no wonder that speculation regarding VR and AR has resurfaced.
Phones, watches, and televisions—these days, anything can be made smart! As a result, it's no wonder that smart glasses are becoming increasingly popular. Because expectations of what "smart glasses" can and should do haven't yet crystallised, the capabilities they provide and their price tags vary greatly. That's why we're here to guide you through selecting the best smart glasses for your needs and budget.
TOP 8 VR HEADSETS of 2022
1. Tethered VR headsets
As the name implies, tethered VR headsets are physically tethered or connected to a computer or television via cables. These high-end headphones are expensive due to their incredible level of realism. These VR headsets necessitate a lot of room and a steady connection to a powerful computer. These headsets will provide the finest VR experience if you have the money and a powerful computer.
2. Standalone VR headsets
These headsets are specially built gadgets that give the VR experience without the need for an external connection. It is self-contained in that it has a battery, storage, memory, and processing chip. All you have to do now is put it on, and you're ready to enter the virtual world.
3. Smartphone VR headsets
As the name implies, these headsets employ a smartphone to provide a virtual reality experience. The user must insert their phone into the headset rig, which features a lens that gives the content on your phone screen a sense of depth. The smartphone's processing power determines the quality and power of this headset.
Buyer's Guide For Buying The Best VR Headset of 2022
1. Durability
Before purchasing a VR headset, it is critical to understand its durability. Knowing who made the VR headset will offer you confidence that it is high quality, durable, and long-lasting.
2. Controllers
The controls make operating simple. You can get a headset with a wireless controller if you want. On the side of many VR headsets is a built-in touch control button, and it allows you to control the headset's functions while in use.
3. Connectivity Interface
It is critical to examine the VR headset's connectivity interface. The headset can be wirelessly connected to your iOS or Android device. HDMI, AUX, stereo headphone jack, USB cable type-C, and more connectivity choices are available.
4. Compatibility
Make sure the VR headset you're going to pair with is compatible. Some VR headsets are incompatible with certain attachments, including smartphones and televisions. As a result, double-check the product descriptions before purchasing the headset.
5. Tracking ability
Virtual reality headsets use external solid sensors that track your movement in real-time. They are equipped with the most advanced room size VR technologies, which means your real-time activities are mirrored in the real environment. As a result, choose a VR headset that can accurately replicate your real-time movements while also providing the most engaging adventures.
6. Software availability
The availability of software is critical information to have before making a purchase. Before buying the headset, make sure there is adequate material available in the store. Games, films, music, TV shows, maps, and other types of content are all possible. Ascertain that the headset can receive updates and upgrades if necessary. Installing these will enhance the VR experience by adding additional features.
7. Quality and Immersive experience
You want to ensure you don't end up with 'for beginners' or 'pocket-friendly' tags if you have money constraints. Some off-the-shelf VR devices provide unrivalled immersion, such as the Oculus Rift.
8. Cost
Compatibility concerns and the hardware and resource needs of VR headsets, resulting in some upfront and some hidden expenditures. To determine your prices, thoroughly examine the headset you're interested in, its compatibility, characteristics, and other requirements.
9. Comfort
While binge-watching or playing a game on your VR headset, you don't want to end up with puffy eyes or, worse, a headache. Because these gadgets lie on your body, purchasing one that is uncomfortable will be the worst thing you can do to yourself. Soft cushioning, lightweight headsets, foam components, head straps, and headset grip are all things to look for.
10. Design
Design attracts attention. You'll be spoiled with choices if you prefer imaginative and sleek styles. The top virtual reality device on the market has some gorgeous and complex designs.
11. Display
The more money you're willing to spend, the better the display. If you have a smartphone with a high-resolution and high-definition screen, you can use smartphone VR headsets. The display quality of these headsets is dependent on the display quality of the smartphone.
TOP 8 VR HEADSETS of 2022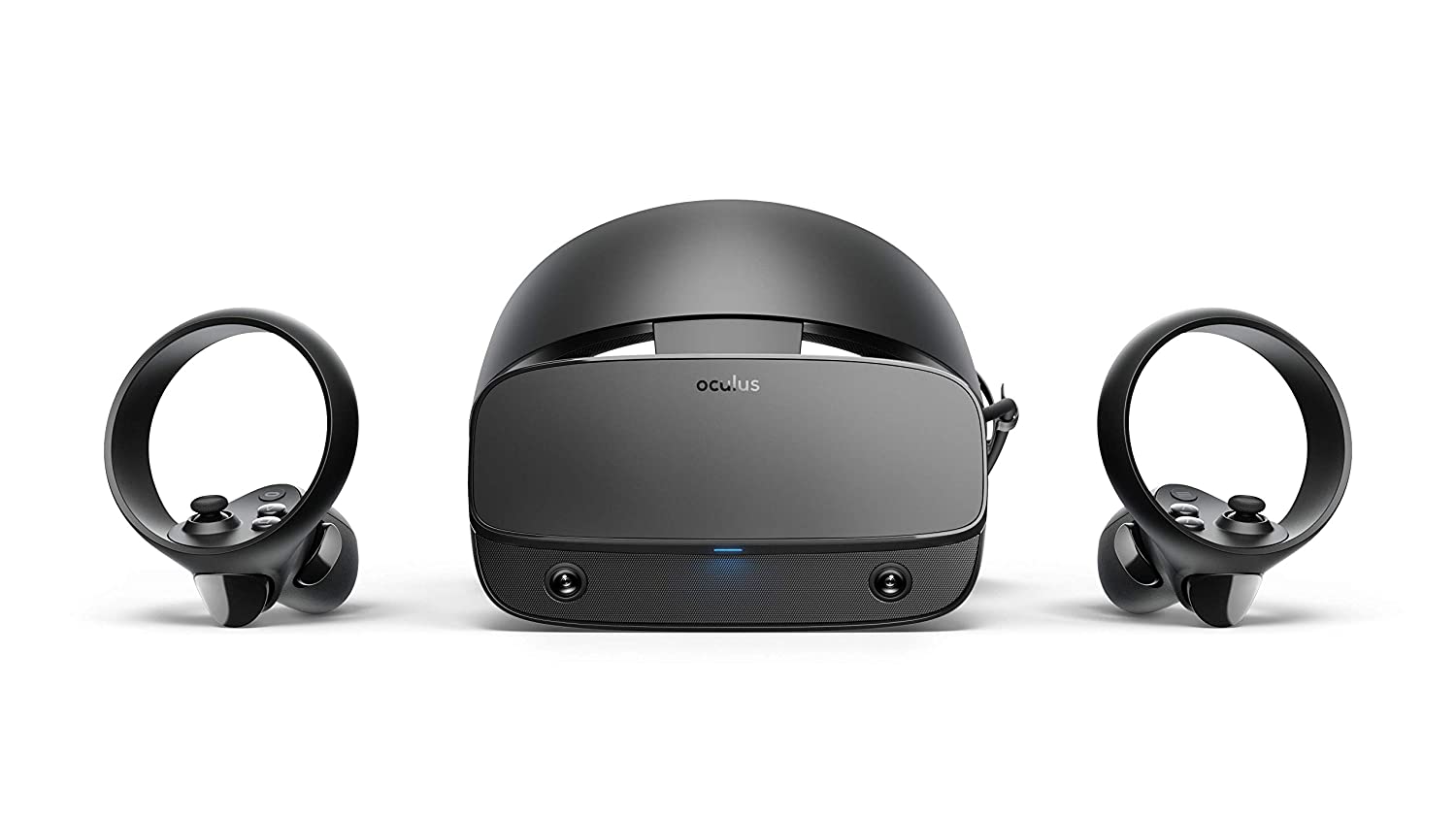 The Oculus Rift S VR gaming headset is a good choice if you want a comfortable VR headset for your PC with superb ergonomics and better optics, room-scale tracking with its in-built head-mounted internal sensors, exciting VR games, and spectacular graphics. Setup is simple and quick. It has a Halo band that evenly distributes the weight to balance the weight around your headset and a fit wheel that helps to swiftly fasten the Halo band for an immersive, engaging, and seamless VR experience. Its improved touch controls ensure real-time, lag-free movement tracking with incredible precision. Finally, its insight tracking assists in the conversion of your bodily activities into analogous movements.
Pros
Features bright, bold colours and a little screen-door appearance.
Promotes faster movement while remaining stable
The headsets' built-in positional audio lets you hear your teammates' voices.
Cons
Some sound leaks from directional speakers.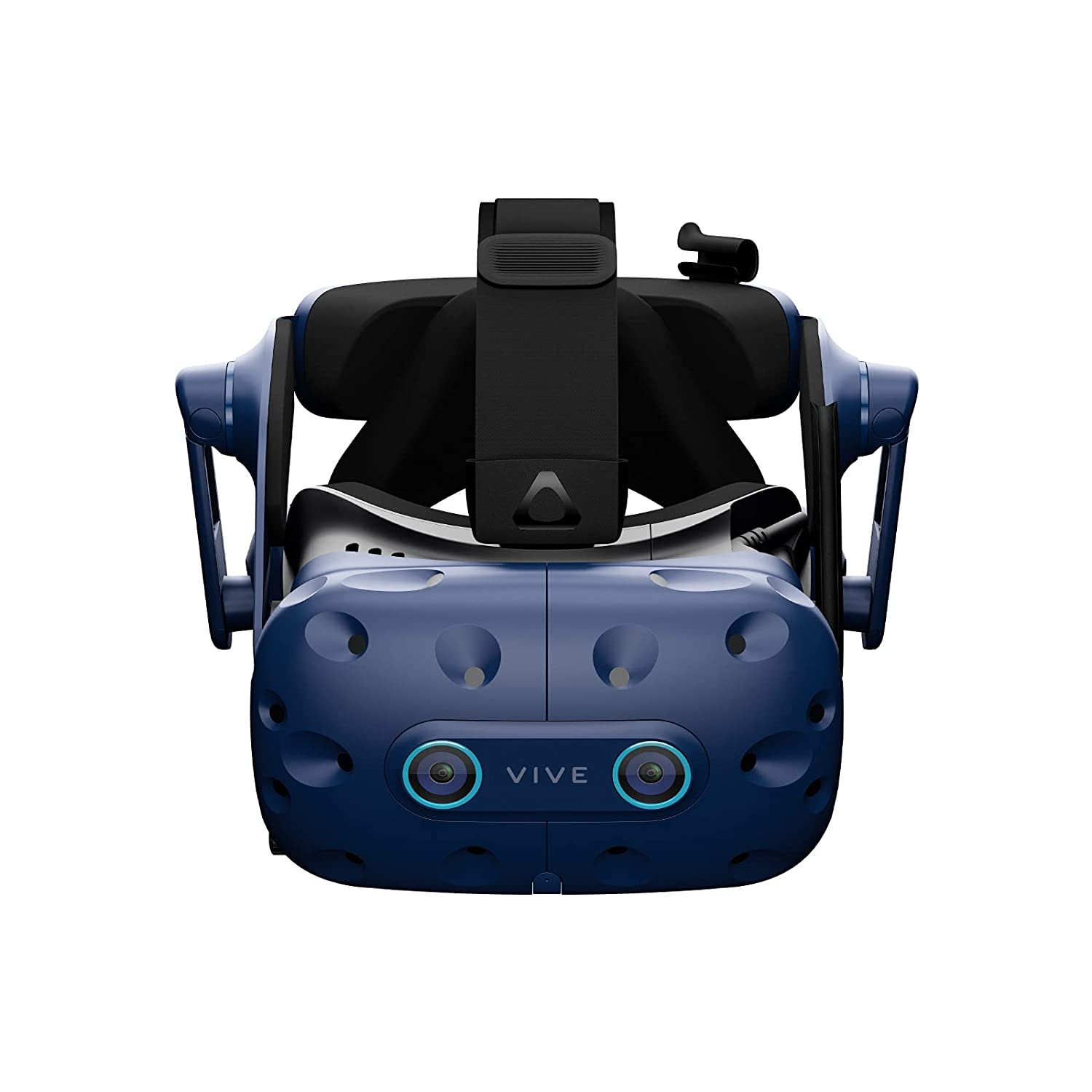 HTC Vive Pro is one of the most fantastic options if you want something comfy, incredibly immersive, and highly engaging. The Vive Pro headsets are jam-packed with capabilities, making them one of the most comprehensive VR headsets available. Its precise motion tracking and interactiveness create an enthralling VR experience. With a 360-degree controller and headgear tracking, it simulates real-life movement. Its extra customisable cushioning on the headphones ensures consistent presence and immersion throughout the VR experiences on the headsets. For prolonged games, the high-resolution screens keep motion sickness at bay. Its improved ergonomics allow you to play for extended periods. Viveport infinite gives you two months of limitless VR gaming across 700+ games and applications.
Pros
Viveport infinite gives you two months of limitless VR play across 700+ games and applications
High-resolution screens prevent motion sickness, allowing you to play for longer periods
Built-in headphones make the VR experience more immersive and engaging
Cons
Expensive headset
A lengthy setup procedure

HP Mixed Reality headsets are one of the better options if you're looking for a mixed reality or augmented reality headset that's comfortable to wear for long periods and has built-in motion sensors. For added comfort, it has additional rubber padding. Its ergonomically sound design allows for optimal relaxation over long gaming sessions. The setup is quick and easy; you'll be up and running in minutes.
Pros
Easy to set up
Integrated motion sensors eliminate the need for cords
Durable headband with a dial for adjusting the fit
Navigating the environment is simple, thanks to an intuitive user interface.
Cons
The headband is a little short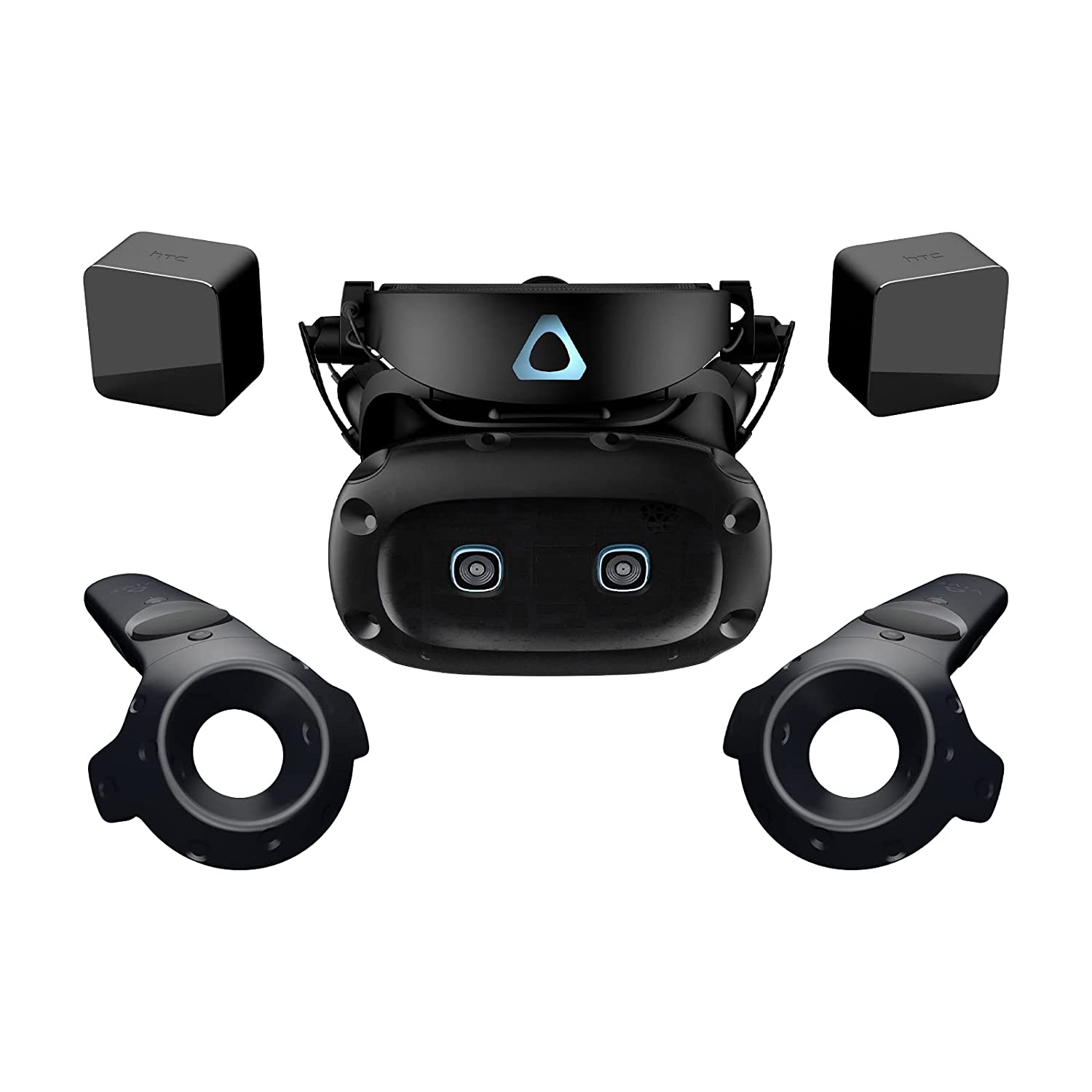 HTC Vive Cosmos Elite headsets are one of the best options for outstanding tracking and image quality with a fast refresh rate. Its 110-degree field of view provides a comprehensive and immersive VR experience. It has a solid fit and is quite pleasant to wear. With a good refresh rate, broad field of view, and easy in-built headphones and microphones for multiplayer communication, it is a pleasant, safe, highly interactive, and robust gaming partner for all types of VR games. The headset's display remains stable even with fast head motions because of its conveniently adjustable and durable headband. It comes with built-in stereo headphones, 3D spatial sound, and embedded microphones for hands-free multiplayer communication. All multiplayer VR games can be played without any communication issues.
Pros
Passthrough view allows you to see the world around you easily
Adjustable and durable headband
Stereo headphones with 3D spatial sound are built-in for convenience.
bull; Built-in mics for easy multiplayer communication
Pros
Cheaper than the competition
Near-PC-quality performance
Large game selection
Cons
The inbox is missing needed accessories
Spotty motion controller tracking
Poor light sealing
Pros
Incredible gaming experience
Two touch controls along with two tracking systems
Significantly reduced tracking system latency
Comfortable when playing games or watching movies
Lens spacing dial
Quite budget-friendly
Support for Windows and Xbox
Cons
Only for high-end pc users or gaming laptop users
Not supported on Mac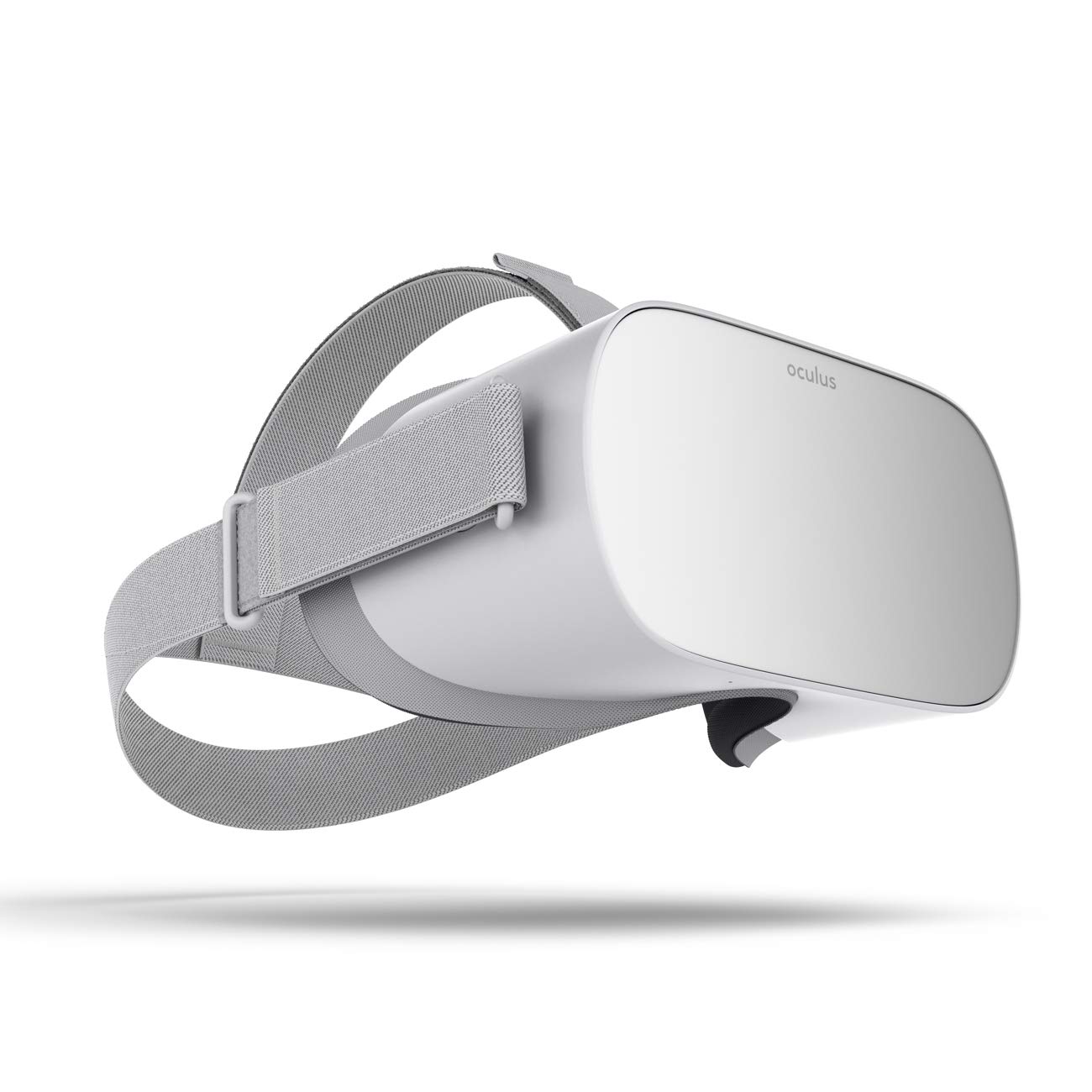 Oculus Go standalone VR headsets feature a revolutionary design that allows you to go deeper into the virtual reality environment. The VR headset is designed to be ultra-lightweight, and the knobs of the headphone may be customized to meet your needs.
It has a built-in audio speaker and a USB connector for charging the headset. The full quad and fast switch LCD improve visual clarity and partially eliminate the screen door effect. While using the VR, you do not need any extra devices such as a smartphone. Download the Oculus companion software to your smartphone and pair it over Bluetooth.
Pros
Portable, lightweight headsets with breathable material
Large quad fast switch LCD
Fully freestanding VR headsets
The excellent pixel density improves video and graphics quality
3D sound and immersive 3D picture
It supports an enormous amount of games. Netflix is compatible with a 120-degree screen
Cons
Excellent quality at a low price
After 2-3 hours of operation, you must charge it periodically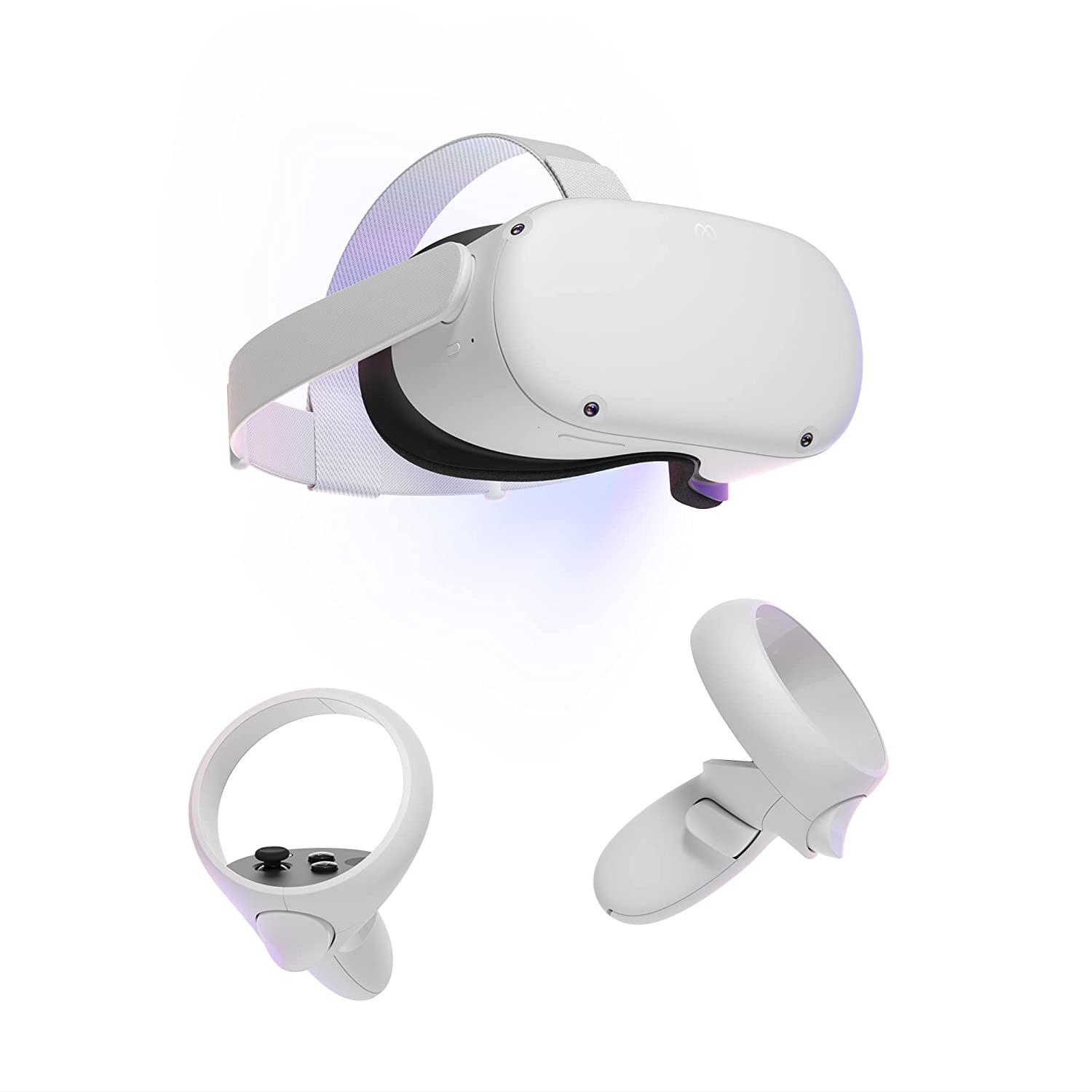 The Quest 2 will be one of the greatest VR headsets for most individuals. It doesn't require a costly PC to operate, provides mobility and flexibility, and is simple to set up and use. It's a significant upgrade over the original Quest. Thanks to enhanced RAM and chip specs and a higher resolution display that's 50% sharper than its predecessor, we found it to be a more responsive experience. Developers can make their games operate at 90Hz (which is vital for greater comfort and realism when gaming), and the headset itself is lighter than previously. Hand tracking was added to the original Quest via a firmware upgrade, but it's built to the Quest 2.
Pros
Incredibly immersive experiences
Comfortable weight
Easy to use compared to other headsets
Cons
Requires Facebook account linking
It can still cause motion sickness
Frequently Asked Questions
1) Which VR headsets are compatible with glasses?
Many VR headsets are glasses-friendly, provided you wear prescription glasses with small or standard-sized lenses and frames, such as the Oculus Rift S. If you want to wear your VR headset with contact lenses or backup glasses with thinner frames, you should do so.
2) Is it possible to wear a VR headset while wearing reading glasses?
Check the size of your reading glasses to make sure they fit under your VR headset, just like prescription glasses. If your regular readers don't work, you can get a cheap pair for VR.
3) What are virtual reality lighthouses?
Your VR headset must employ some technique of sensing both the headset and the controllers in your hands to keep track of your motions. Early VR headsets that were connected to your computer employed lighthouses, or independently installed sensors or positional trackers.
4) In virtual reality, what is inside-out tracking?
Because the headgear can maintain track of both itself and the controllers around it, no extra sensors are required. Originally, this strategy was less successful, less responsive, and disrupted in-game immersion. However, with the greatest VR headset, the technology is now almost as responsive as the lighthouse. And it is unquestionably more convenient.

Virtual reality has been available in some form or another for years, whether in the shape of movies and TV shows or immersive experiences at theme parks and elsewhere. Virtual reality headsets have come a long way in the previous five years. They offer more interesting ways to explore new worlds by letting you freely roam around and get a true sense of size in your games. You can explore any virtual environment, area, or experience you can imagine with the top VR headsets. You've been transported to another world.