We all use our smartphones day in and day out, they are practically our constant companions. With so many mobile phones already available in the market and the ones in the queue to be launched, how do we figure out which smartphone is the best for us? Picking out a smartphone that suits your personality is easier than you thought. It solely comes down to how your smartphone will reflect your personality. Are you that crazy selfie addict or a user who keeps filling up the storage with apps and files? Well, worry not! We have it all sorted for you, find the smartphone that suits your personality from our list below.
Smartphone for Selfie Addicts
It's time that we all admit to the fact that, we enjoy taking selfies. And why not? You shouldn't have to feel apologetic for wanting to capture the perfect Instagram-worthy picture when you look flawless. If you are one of those people who enjoy taking selfies and groupfies, then the Oppo F5 smartphone is the perfect fit for you.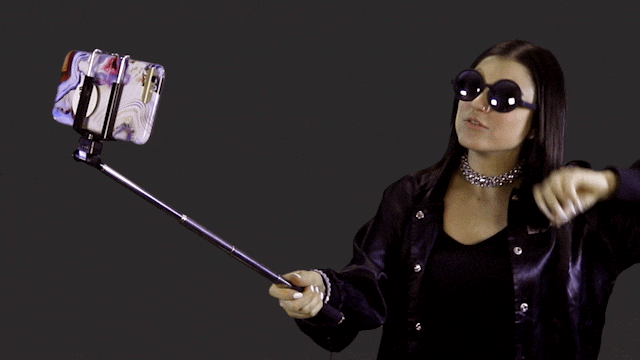 Gif Source: Giphy
The Oppo F5 mobile sports a 20-megapixel front camera and a 16-megapixel rear camera. This latest selfie mobile uses artificial intelligence to add personalized beautification to selfies. Also, the smartphone can recognize over 200 facial spots which can differentiate between skin tone, skin type, age and gender. Love selfies? Now you know what to do.
Smartphone for Multitaskers
Are you someone who does not believe in wasting even one second of the day? Or someone who needs their smartphone with a powerful battery to get their day-to-day work done. And not just work, we are all used to doing other tasks while texting. If that is the case then you should consider getting a Samsung Galaxy Note 8.
It is one of the best devices for multitasking that there is. The phone comes with a 6GB RAM and 64GB internal storage which can be further expanded to 256GB with a MicroSD card. Galaxy Note 8 also has a powerful battery which will keep you in touch throughout the day.
Smartphone for Texters
We live in a world which has numerous messaging apps. And with so many apps that keep us connected to everyone, who needs any other mode of communication? For some of us, thoughts are better expressed while texting rather than face-to-face communications or speaking on calls. If your hidden introvert just jumped up at that thought, then the OnePlus 5T smartphone is all you need.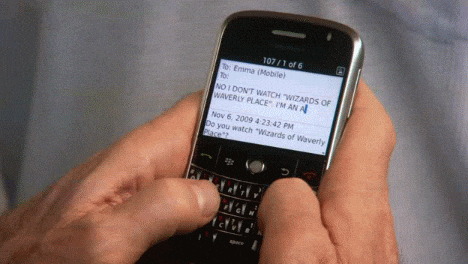 Gif Source: Giphy
The phone has everything that you need. A good front and rear camera, sufficient storage, face detection and much more. The phone comes with a smooth touch for your fingertips. The automatic screen brightness tool makes the texting experience on the OnePlus 5T unmatchable to any other smartphone.
Smartphone for the Collectors
We all have that one friend whose phone is overflowing with apps, images, videos and files that they don't need but are reluctant to delete. Not just others, aren't we like that as well? We are all guilty of storing apps and files which eat up our phone's memory. If you are looking for a phone which will store all the junk without having to worry about the memory full notification every few days, then the Xiaomi Mi Mix 2 smartphone is made for you.
The Xiaomi Mi Mix 2 smartphone does not just look good but is also available in various storage variants. The phone boasts of 6GB of RAM along with storage options of 64GB, 128GB and 256GB. Depending on your usage and stacking capabilities you can pick the storage option of your choice. With this phone, you won't have to worry about another frustrating thought about which file to delete to clear up space.
Smartphone for Trend Setters
If you are one of those trendsetters who believe in looking their best at any given time of the day, then you also need a smartphone that suits your personality. It is not just your clothes and accessories that make a fashion statement, the phone you carry speaks about your personality as well. The perfect phone for a fashionista would most definitely be an iPhone X. Apple phones have everything that you could ask for and maybe that's why the most common smartphone that celebrities use are Apple devices.
But if the budget does not allow you to get yourself an iPhone X, the next best option would be the Google Pixel 2 XL. The phone looks good, runs on the latest Android OS, is fast, has excellent camera features and everything you would want out of a smartphone that suits your personality. When it comes to looks, the recently launched Vivo V7+ is also a smartphone that calls for attention.
Comments