In the current day and age that we live, it would be fair to say that lives revolve around our smartphones. We all use our smartphones day in and day out; they are practically our constant companions. Almost everyone you know must already own a smartphone. If you are currently looking for a smartphone, then it is easy to get confused while picking a single smartphone from a wide range of choices. So, with so many mobile phones already available in the market and with the ones in the queue to be launched, how do we figure out which smartphone is the best for us? Picking out a smartphone that suits your personality is easier than you thought.
It solely comes down to how your smartphone will reflect your personality and usage. Are you that crazy selfie addict or a user who keeps filling up the storage with apps and files? Well, worry not! We have it all sorted for you, find the smartphone that suits your personality from our list below.
The one thing that most of us look for in a smartphone before buying is the camera setup. All of us love clicking pictures no matter where we go. If you are a photography enthusiast, then you also need a smartphone camera that can live up to your expectations. The Xiaomi Redmi Note 7 Pro is a recently launched smartphones that has managed to impress everyone with the amazing photography features. The smartphone comes with a triple camera setup on the rear panel. This setup includes a 48MP Sony IMX586 sensor. The Sony IMX586 sensor is the highest sensor to be used on a smartphone to date. The images captured on this smartphone are beyond everything you would have imagined. Plus, it can capture exceptional night shots even in areas with low light.
It's time that we all admit to the fact that we enjoy taking selfies. And, why not? You shouldn't have to feel apologetic for wanting to capture the perfect Instagram-worthy picture when you look flawless. If you are one of those people who enjoy taking selfies and groupfies, then the recently launched Vivo V15 Pro smartphone is the perfect fit for you.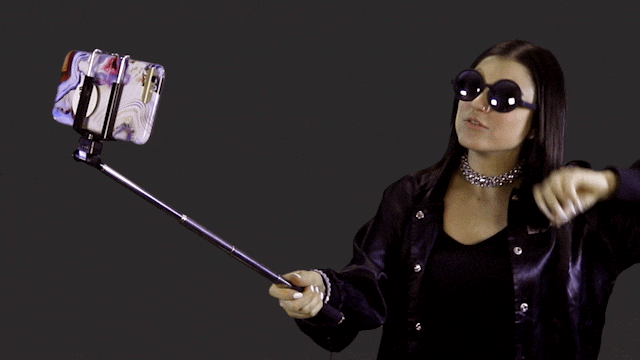 Gif Source: Giphy
It is the world's first smartphone to feature a 32-megapixel selfie camera. Not just that, if you aren't convinced with the world's first 32MP selfie camera, then you should know that the Vivo V15 Pro comes with a pop-up camera. Additionally, the smartphone also comes with a triple camera set up on the back which features a 48MP sensor. Overall, V15 Pro is one of the best good camera mobile phones in 2019.
Are you someone who does not believe in wasting even one second of the day? Or someone who needs their smartphone backed by a powerful processor and battery for an extremely powerful usage? Then the OnePlus 6T McLaren is the smartphone for you. Interestingly, the smartphone also comes with a tagline 'Salute to Speed' and it totally stands by it. The smartphone comes with a humongous 10GB of RAM. This smartphone can beat 6GB RAM and 8GB RAM mobile phones easily. The multitasking capabilities on this device are mind-boggling and cannot be compared. Whether it is gaming or getting your day-to-day work done on your phone, OnePlus 6T McLaren is equipped to handle it all.
Are you the person who never deletes a single picture from their smartphone? Or someone who has an app downloaded for years that you don't even need? If you are that person, then you are a hoarder. The one thing that you require on your phone is a huge storage space to store all your files. And, who better to trust other than Samsung? The Samsung Galaxy Note 9 is perfect in every which way. Plus, it comes with internal storage of 512GB. Moreover, if you want an upgrade, you can also opt for the Samsung Galaxy S10 that comes with amazing features.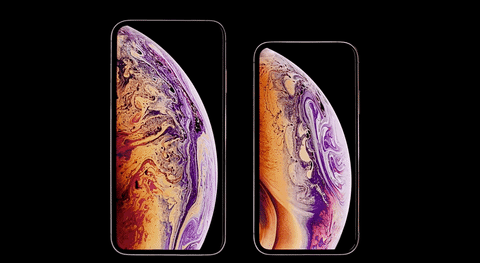 Gif Source: Giphy
If you are one of those trendsetters who believe in looking their best at any given time of the day, then you also need a smartphone that suits your personality. It is not just your clothes and accessories that make a fashion statement, the phone you carry speaks about your personality as well. The perfect phone for a fashionista would most definitely be an iPhone XS. Apple phones have everything that you could ask for and maybe that's why the most common smartphones that celebrities use are Apple devices.
The smartphone comes with a beautiful OLED display and a traditional gold-yellow finish that looks absolutely fantastic. And as always, Apple iPhone XS comes with an amazing camera setup that will allow you to click brilliant pictures. If you are a trendsetter, then you know which smartphone to pick.
Thanks to online games like PUBG and Fortnite, the gaming trend has increased by a huge number in India. An eccentric gamer is always on the lookout for a smartphone that comes with top-end hardware and can deliver a smooth and lag-free gaming experience. Finding the right gaming phone is not as easy as finding a gaming laptop. However, with the growing trend, we are seeing new gaming smartphones enter the market. The Huawei Mate 20 Pro smartphone is an all-round powerhouse. It runs on the Kirin 980 processor and is backed with 8GB of RAM and a 4200mAh battery that supports reverse charging. Overall, the smartphone runs smoothly and lasts for a long time on a single full charge.