Functional and beautiful pet accessories have mirrored larger cultural trends since the widespread domestication of cats and dogs. Pet accessories today serve to accent a furry companion's living area while also complementing their owner's aesthetic. These accessories ensure the well-being and style of any four-legged buddy, whether it's a grained leather collar, a logo-patterned leash, or a ceramic feeding dish. The latest in pet accessories incorporates contemporary advancements in style and comfort, with attention to utility and pet pampering.
Top 12 Pet Accessories for Pet Care
Buyers' Guide for Pet Accessories to Suit Various Purposes
1. Feeding
When it comes to nourishing your pet, there's a lot more to consider than you might imagine. Whether you have a dog or a cat, feeding pets may be problematic when you are busy or not at home. Use a self-dispensing gravity pet feeder to automatically replenish your pet's food and water dishes while you are busy or away, making things easier for you.
2. Grooming
Depending on the type of pet you have, you may not need many grooming items. Even the most patient and loving dog owners eventually despise the iconic wet dog odor, which often permeates the air after baths or pool dives. The most accessible approach to avoid this stench is promptly and thoroughly drying your dog with a nice pet towel or hairdryer.
3. Bedding Pet Beds
If your pet is staying indoors for an extended amount of time, a nice quality bed should be on your list of necessary pet accessories. Make sure you get a bed that is appropriate for your pet's size. Modern novelty pet beds are more than just decorative floor cushions with amusing designs and themes.
4. Toys and treats
While they may appear simple to humans, they offer a number of entertainment alternatives for dogs. Perhaps additional time needs to be devoted to paying attention to our pet's breath, which explains the spike in searches for pet dental care. One advantage of pet toys and treats for dental health is that they outperform traditional toys and treats. They are more enticing to buyers than traditional toys and nibble because they accomplish all of the functions that regular toys and treats do plus more.
5. Collars and Leashes
Pet collars, particularly dog collars, are a solid mainstay in pet items, but you can make them even more unique by personalizing them.
Top Pet Accessories for Ultimate Pet Care
Features:
Transparent jar allows you to keep track of the amount of food in the jar at all times.
Ensures a consistent supply of dry pet food
Food-storage hopper is extra-wide mouthed and has a removable lid
Top lid and base made of PP; food-storage hopper made of transparent PET
Handles carved into the sides of the base for easy lifting
Non-skid rubber feet help secure placement; it is also easy-to-clean design; hand wash only

When it comes to pet feeders, AmazonBasics self-dispensing feeder is one of the most popular options in the market. This feeder can be used to store and serve dry food to your pet regularly without manually refilling the dish every few hours. The jar's lid can be removed for convenient refilling of up to 2.7 kg of dry food.
Cleaning up after your dog isn't enjoyable, but having the correct tool can help. It's critical to get a product that is both portable (if you'll be carrying it on walks) and the appropriate size for you. You'll be stooping as you pick up mounds all over the yard if it's too short and you're tall. This pooper scooper is ideal for collecting pet excrement without having to bend.
Most towels made for dogs (or other furry pets) have unique fabrics that help wick away moisture more effectively, and several models have hand pockets that make it easier to handle the towel while drying your pet. They will absorb several times their weight in water, making it easier to dry your pup.
Features:
Adjustable strap and water flow knob
Rotatable switch allows in choosing the suitable water flow and controls the bath time
Shower sprayer adapts to various interfaces installed and removed easily indoor or outdoor.
Direct flushes water to the pet skin to clean bath slag and massage simultaneously

A good groom starts with a great bath, and V-Cap Pet Bathing Tool allows humans to connect their shower head or garden hose to ensure they can use both hands during bath time. It speeds up bath time, and the gentle flow makes it less stressful for anxious bathers. It's based on a completely new bathing approach that combines your water sprayer and scrubber into a simple bathing glove.
This soft, velvety bed has a beautiful two-toned color finish. The interior is filled with cotton to keep it light and fluffier. The product's great quality makes it long-lasting. The round shape of the bed keeps your pet protected. Beds are conveniently moveable, allowing your pet to feel at ease and at home when travelling.
Features:
Mesh ventilation on all four sides not only allows for enough airflow
Allows for easy observation, which is ideal for both your pet and the user
Partially covering the carrier with a can provide an extra sense of security, particularly for cats and dogs
Includes a pad that offers a sturdy surface for the pet to stand on while also providing a comfortable sleeping spot

The sleek, all-black pet carrier is designed to keep your pet safe, secure, and comfortable while traveling by airline or car, as well as on routine vet visits. The carrier has two connecting loop handles for balanced carrying and a dual seatbelt/luggage strap for safe transportation. Furthermore, the soft-sided carrier has a spring wire frame that can be conformed to the under-seat measurements.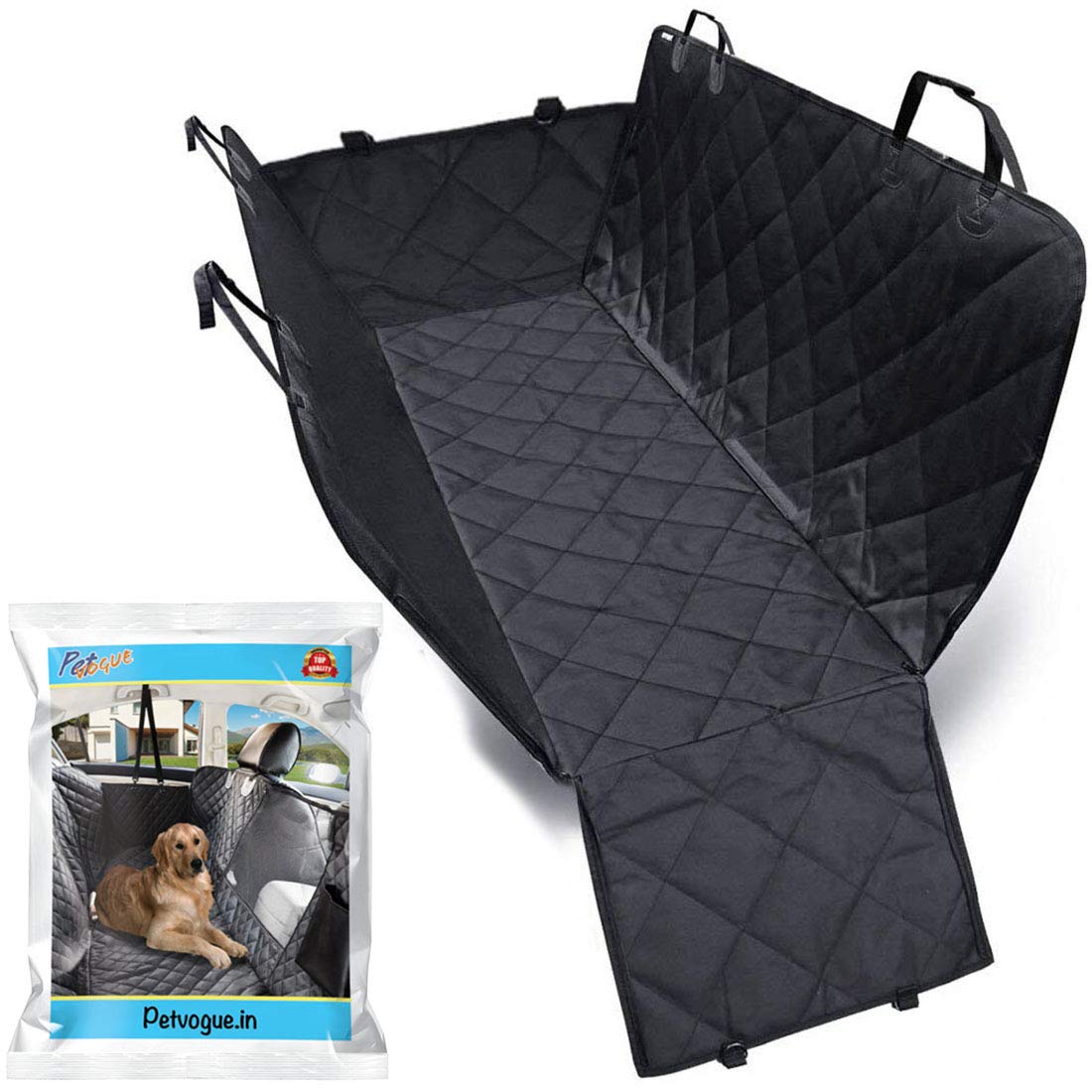 Features:
A cushioned structure with multiple layers of material delivers a tranquil and comfortable ride
The anti-slip bottom of the cover keeps it firmly in place
Made from high-grade water-resistant material
Very easy to install – just snap the buckle straps around the headrest and tuck in the seat anchors

Pet seat coverings protect the car's seat from scratches, and dust while also providing a comfortable environment for your pet. They provide ample coverage for your cargo and make for a pleasurable journey for you. These pet seat coverings are also made of high-quality polyester fabric, which protects your car's interior.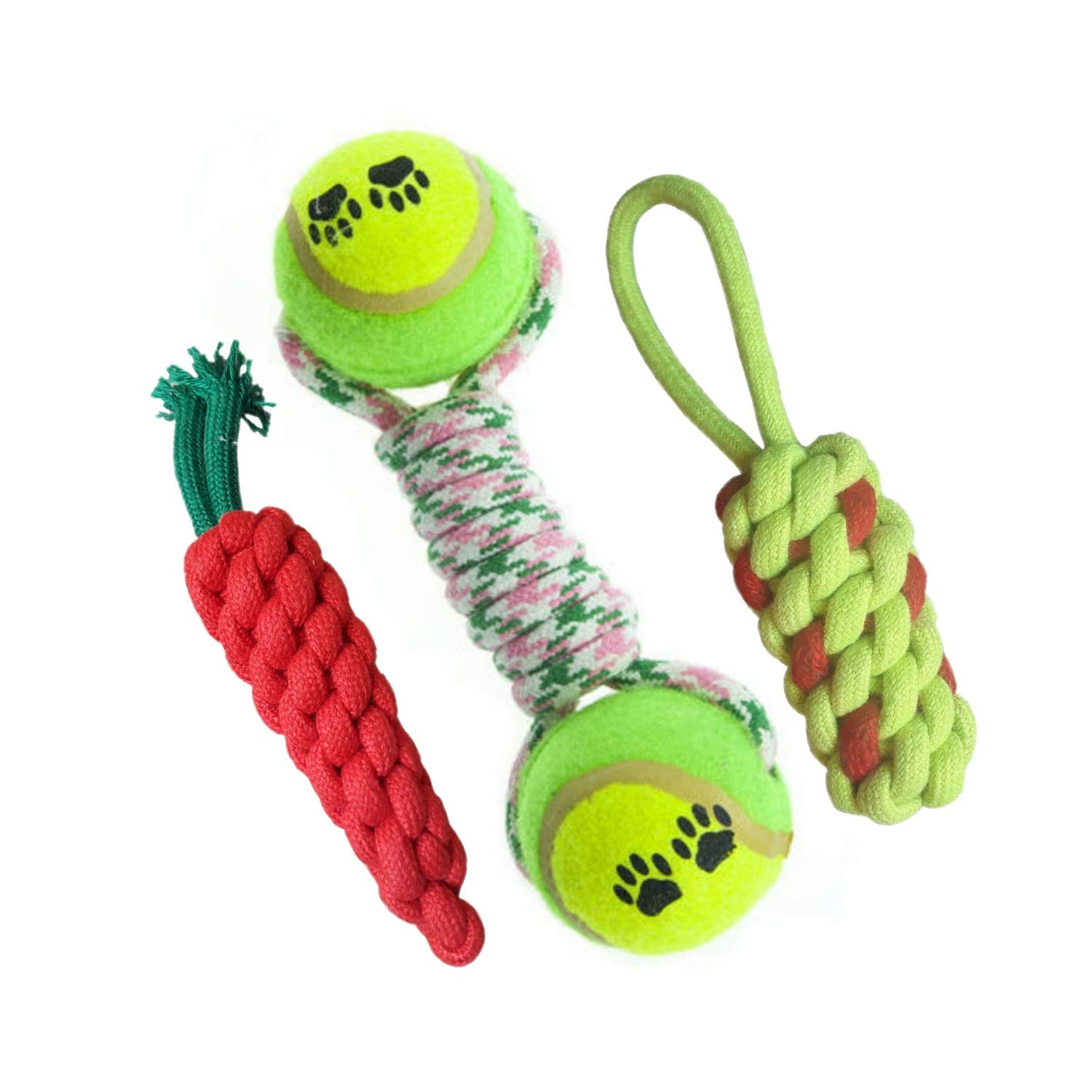 These cotton toys are constructed of soft and long-lasting cotton cloth. Even with certain synthetic floss, non-toxic cotton cannot clog the digestive tract. Spend your pets' time, alleviate the puppy's separation anxiety, and lessen the puppy's reliance on house furniture and other training facilities. The pet puppy playing and chewing aids in the maintenance of a wonderful mood. Good for chewing and for keeping teeth and gums clean and healthy. These toys clean teeth and massage gums, avoiding plaque buildup and gum disease.
The cat tower is composed of high-quality plush fabric that is both soft and pleasant. Its appealing appearance is enticing enough to compliment any environment, such as a great piece of pet furniture.
Because your pet will be wearing a collar for most of their life, you must select one that fits properly and is comfortable for them. It's never a good idea to have a collar that's too loose or overly stretched. It has reliable 4 training modes and simple operations that can be used to help correct barking, walking, leash training, sitting, aggression, and other behavioral obedience
Muzzles are occasionally used on large and small dogs, taught and untrained, to avoid undesired biting, scavenging, or wound licking. The most comfortable muzzles for dogs are those with wire cage construction, giving enough freedom for a dog to eat, drink, and freely pant.
The YI pet mount allows you to film and photograph your dog's activities from its perspective. Breathable straps and a cushioned plate are included. It allows you to safely and comfortably attach the YI action camera to the back of your dog. Both the YI pet mount and the YI action camera are available separately.
Frequently Asked Questions
1) Which pet accessories are needed in the everyday routine of the pet?
The majority of pets have a daily regimen.
Meal times are included for which you can buy pet feeders
Daily average number of walks (and approximate times) for which you can buy pet collars or leashes
Sleeping quarters and patterns for which you can buy pet beddings
Bathing routine for which you can buy pet bath toys
Playing time for which you can buy pet toys
Personal grooming for which you can buy pet brushing, teeth cleaning
After muddy walks, clean up for which you can buy pet towels or sprayers
Socialization regularly for which you can buy pet toys
2) What are some of the favorite pet snacks or pet toys?
Whether your dog is a power chewer or your cat is finicky, today's pet specialty stores have a wealth of wonderful toys and goodies. Read labels carefully and select chew toys or treats that are suitable for your pet's size, life stage, and chewing or playing tendencies.
3) Is it necessary to bathe my pet on a regular basis?
You should give your outdoor cat a bath once a month, although this will vary depending on your cat's lifestyle. Washing your dog once a month is the suggested frequency.
4) Why does the breath of some pets smell so bad?
Dental disease is the most frequent cause of a pet's foul breath. 70 percent of cats and 80 percent of dogs have some sort of dental disease by the age of three. Preventative dental care and cleanings for pets should be done on a regular basis to avoid more serious problems in the future.
Because of the rise in pet adoption in both developed and developing nations around the world, the global pet accessories business is expected to grow dramatically in the coming years. Consumers in the pet accessories sector increasingly prefer organic and premium quality products. Furthermore, the growing bond between pet owners and their pets for companionship, excitement, wellness and mental well-being has resulted in people spending more on their best friend than in the past. We've listed the top pet accessories for you to choose from. Our Buyer's guide for pet accessories will help you enlighten the must-haves for your pet.