Compare Prices, Get the lowest price & deals automatically in your browser
About Pricekart Extension
Let me begin with a question! For all your favorite online stores that you love to visit and shop on -- Flipkart, Amazon, Snapdeal etc -- how do you come to know which product is the cheapest or offered at much lower price than the other? Here is where Pricekart extension comes into play!
You can simply call Pricekart add-on as your online shopping assistant. Pricekart extension lets you visit your favorite online store as always. This smart add-on lets you know if the Smartphones, Tablets, or Deals you are buying is cheaper elsewhere. Intelligently, it allows you to save money and time without any hassles, without expecting you to visit other websites. That's what we call a true online shopping assistant that would give you price comparison and product discovery of any product on the fly. Sounds good, Right? Pricekart extension works on the following sites - Amazon.in, Flipkart.com, Snapdeal.com, Tatacliq.com, more adding soon.
*This add-on has no affiliation with any of the above websites & is a Private Offering.
How It Works
When you are looking for a product on a website, Pricekart is a browser based add-on that will automatically fetches the prices from multiple sites for the same product so you can easily compare the price without having to visit multiple sites. What sweetens the deal is that Pricekart extension not only gets you the best price for the product but also the available coupon codes that adds to your savings.

How To Install
Pricekart add-on can be installed in 4 easy steps
1. To install first search 'Pricekart' extension on your Google Chrome Browser.
2. Click on Add to Chrome
3. Click on Add Extension
To Un-install
- Right click on the extension's icon and click Remove from Chrome
- Click Remove to remove the extension from Chrome
Highlights of Pricekart Extension
FREE – It's totally FREE! Pay nothing just SAVE!
100% Secure - No Ad-ware. No Spy-ware.
Non-intrusive - Add-on will notify only when the information is available.
Anywhere use - Add-on helps you save money regardless of the site you use.
Real time – It gives you the latest data avaliable.
Automatic – Get the lowest price automatically.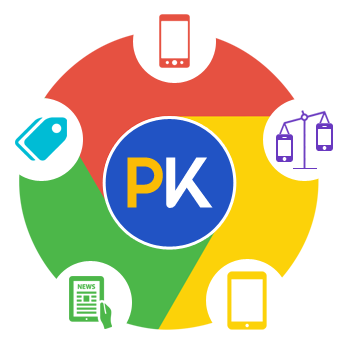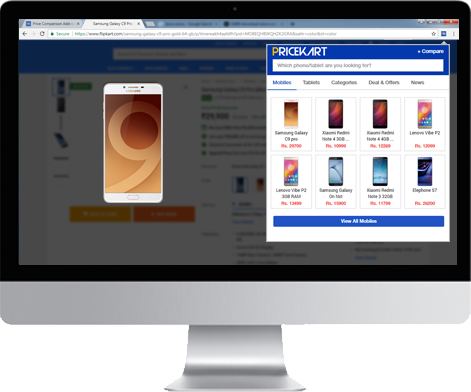 Pricekart Chrome Extension for Price Comparison
This Chrome extension from Pricekart is going to be super useful for product and price comparison. Once installed, you will see a MK icon in the bookmark bar. You can directly click on it and type and search for your product
If you are on your favorite shopping portal, you will see a pop up screen on your right that displays the lowest price fetched from top online portals