The days of simply telling time have passed by us. The smartwatch's invention illustrates how technologically evolved our civilization has gotten. The modest but valuable piece of technology is becoming increasingly widespread. These tiny devices can be less burdensome and operate almost as well as smartphones because of their various capabilities and capacities.
In today's tech-obsessed society, the smartwatch has become the norm. People find it considerably more accessible and beneficial to access information from their wrist rather than tie up both hands with their smartphones. Today's watch is more innovative than its predecessors. People can make and receive phone calls, play their favourite tunes, check email, and get weather alerts.
Top 8 Smartwatches For Men
Benefits Of Using A Smartwatch
1. Working Out
A smartwatch can be incredibly beneficial when it comes to working out. A typical smartwatch can connect to Bluetooth headphones, eliminating the worry of tangled wires. More focused and effective workouts are possible this way.
2. Business
Smartwatches have the potential to transform the business world. Many smartwatch models have alerts that tell their users when a particular event occurs. Maintaining a tight timetable is easier than it has ever been.
3. Tracking
Some smartwatches are more than simply timepieces. They can keep track of your workouts to assist you to stay on track with your diet or newly acquired health habits, keeping you on the correct route to success. It is also possible to download items to smartphones after they are synchronized with a PC, assisting the owner in keeping track of their daily habits and workouts.
4. At Home
Some wristwatch capabilities allow parents to keep track of their children and provide them with reminders, much like a personal assistant might. For women who are always on the go and need to remember things, wearing a smartwatch at home could be very useful. They won't hold onto a phone because it's on their wrist.
5. On the Go
People can do more with a smartwatch because wires or heavy devices do not tether them. The smartwatch is on their wrist, and the small but readable display allows them to accomplish many of the same things like a smartphone. Smartwatches can be highly beneficial for people who are constantly on the move, allowing you to get more done without continually checking your phone.
Buyer's Guide: What To Look For The Best Smartwatch
a. Compatibility
Before you buy a smartwatch, make sure it will work with your smartphone. Apple Watches, for example, can only be used with the most recent iPhones.
b. Swappable watch bands
Make sure the watch band's clasp or buckle is easy to use and swap. Also, check to see if replacement bands are readily available.
c. App availability
App selection is an important feature that distinguishes smartwatches form each other. Compatibility, design, and other factors, on the other hand, are more critical.
d. Touchscreen vs Touchless Smartwatches
Choosing a touchscreen for your smartwatch appears to be a no-brainer. Selecting objects on a small touch panel, on the other hand, can be complex, and some of the gesture-based interfaces aren't intuitive.
e. Design and Customization
The better smartwatches come with a range of bands or replace them with a third-party option. If you want to customize the appearance of the watch, this is critical.
f. Fitness Features
As fitness trackers gain popularity, smartwatch manufacturers are getting in on the action by integrating activity monitoring functions into their watches.
g. Calling and mobile payments
Many smartwatches have NFC chips inside, which allow for payments, even without a phone nearby.
h. Battery life and Charging
Most smartwatches with colour displays have a battery life of one to two days (often less than one day) between charges. When used as phones, watches with voice features will not last nearly as long.
Top 8 Smartwatches For Men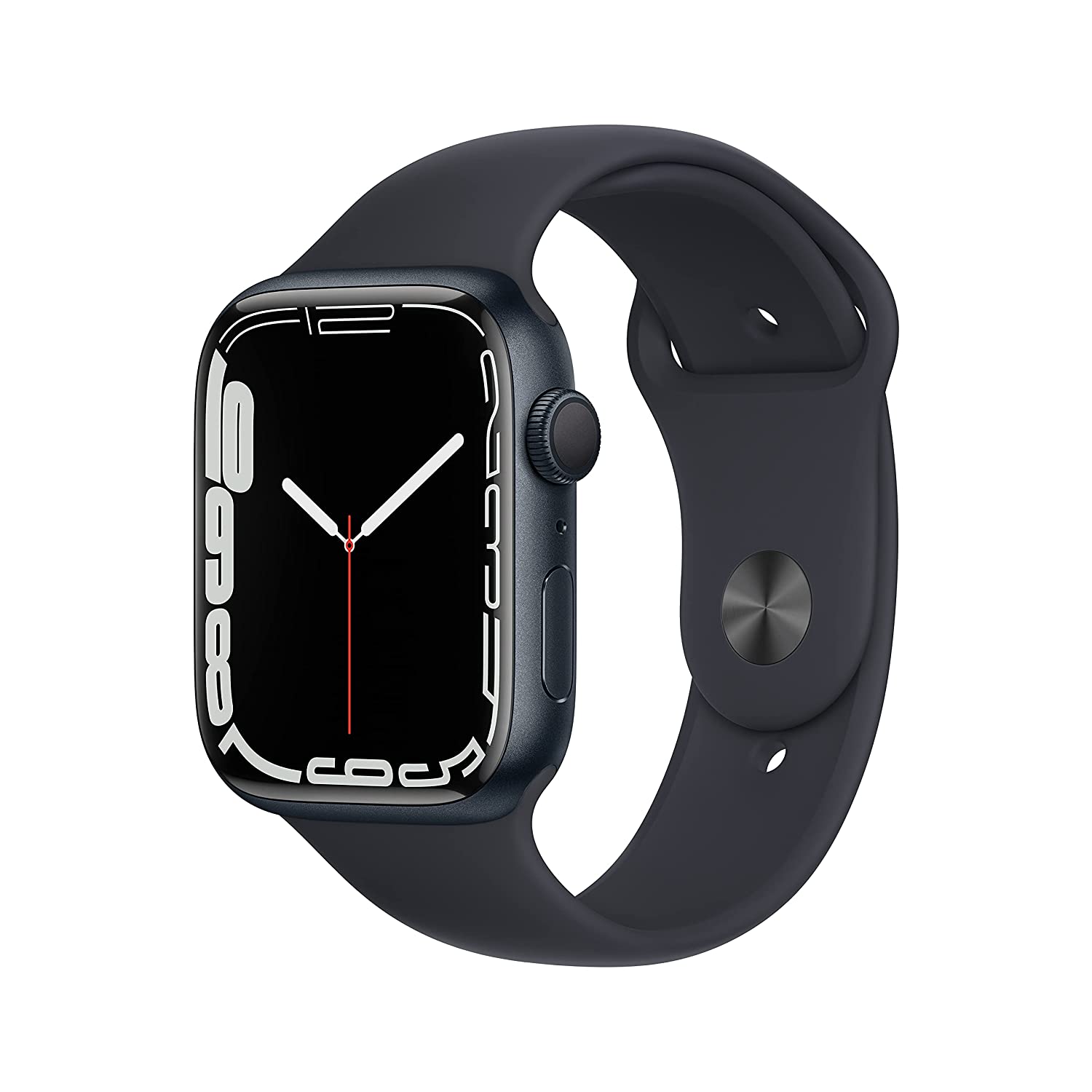 The Apple Watch Series 7 maintains its position as the best smartwatch, with greater screen real estate, improved durability, and faster charging. The developments of the seventh generation resulted in a great smartwatch that is more useful for everyday tasks such as reading and replying to texts, checking the time while your wrist is down, tracking your outdoor activities, and monitoring your sleep.
On the other hand, the larger display of this smartwatch is a game-changer, making it difficult to return to previous-generation devices. Wearable computing may now be used for more everyday tasks thanks to the Series 7's big screen. Faster charging is also beneficial to Series 7. It charges in around an hour, allowing you to spend less time connected to the new USB-C magnetic connection and more time on the go.
Pros
Excellent design
Larger always-on display
Comfortable size
Number of fitness features
Faster performance and charging
Cons
Battery life is still just one day
Sleep tracking is still weak
Limited for hardcore fitness users
No Android support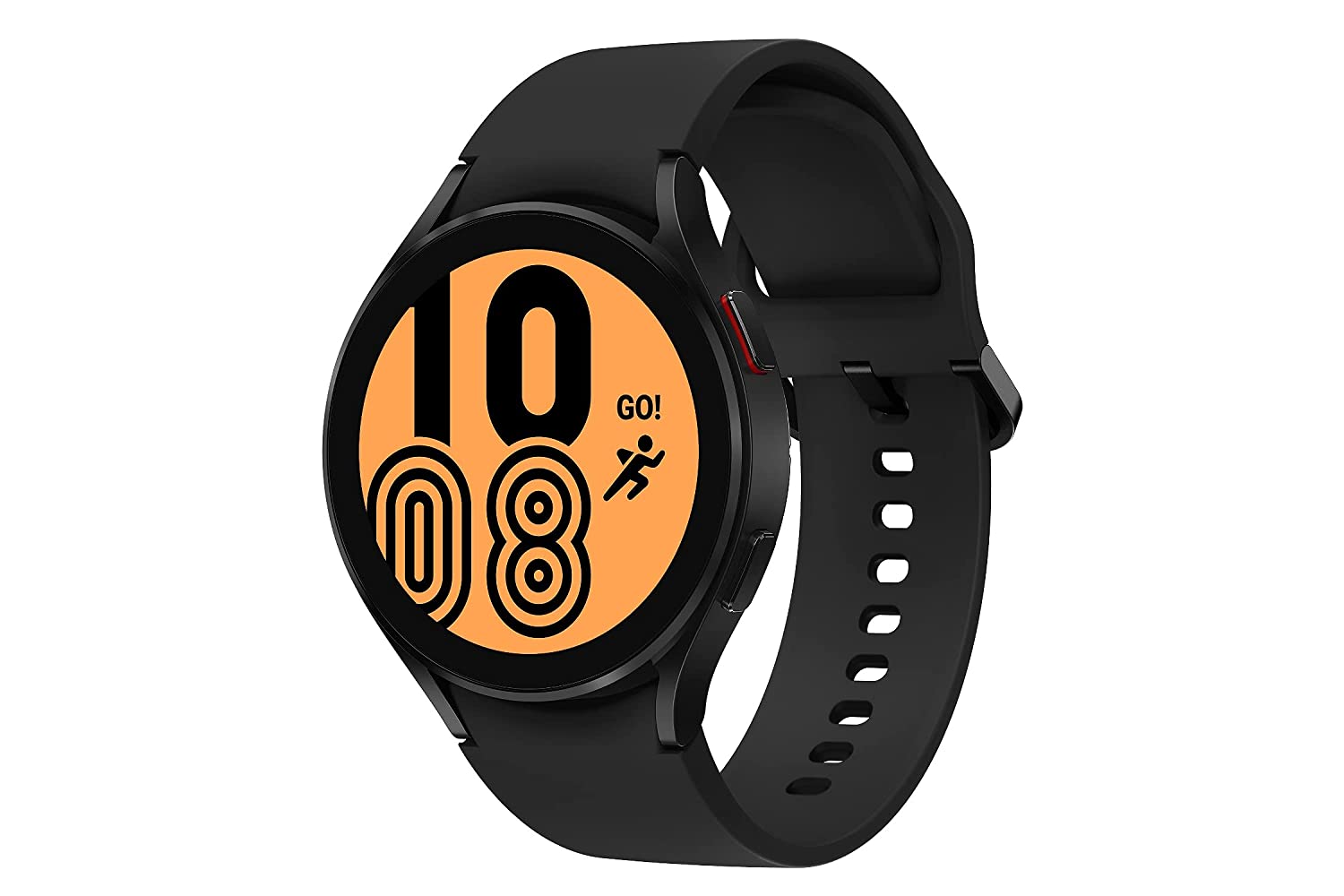 The Watch 4 Classic may look similar to the Galaxy Watch 3 from last year – complete with the spinning bezel – but Samsung's long-running Tizen OS has come to an end with this smartwatch, and the Watch 4 series now operates on a new version of Wear OS owing to a partnership with Google. Aside from the premium user experience, the smartwatch provides Samsung Galaxy customers with new health data, such as body composition analysis, ECG capability, and AFib (irregular heart rhythm) detection. It also offers access to many watch faces and third-party apps that prior incarnations lacked. Samsung Galaxy users best enjoy the Watch 4 Classic, and you pay a premium for its classic style. It also offers access to many watch faces and third-party apps that the older versions lacked.
Pros
Screen comes in two sizes
Smart, modern and waterproof design
Reliable fitness tracking
Cons
Average battery life
Need a Galaxy phone for some features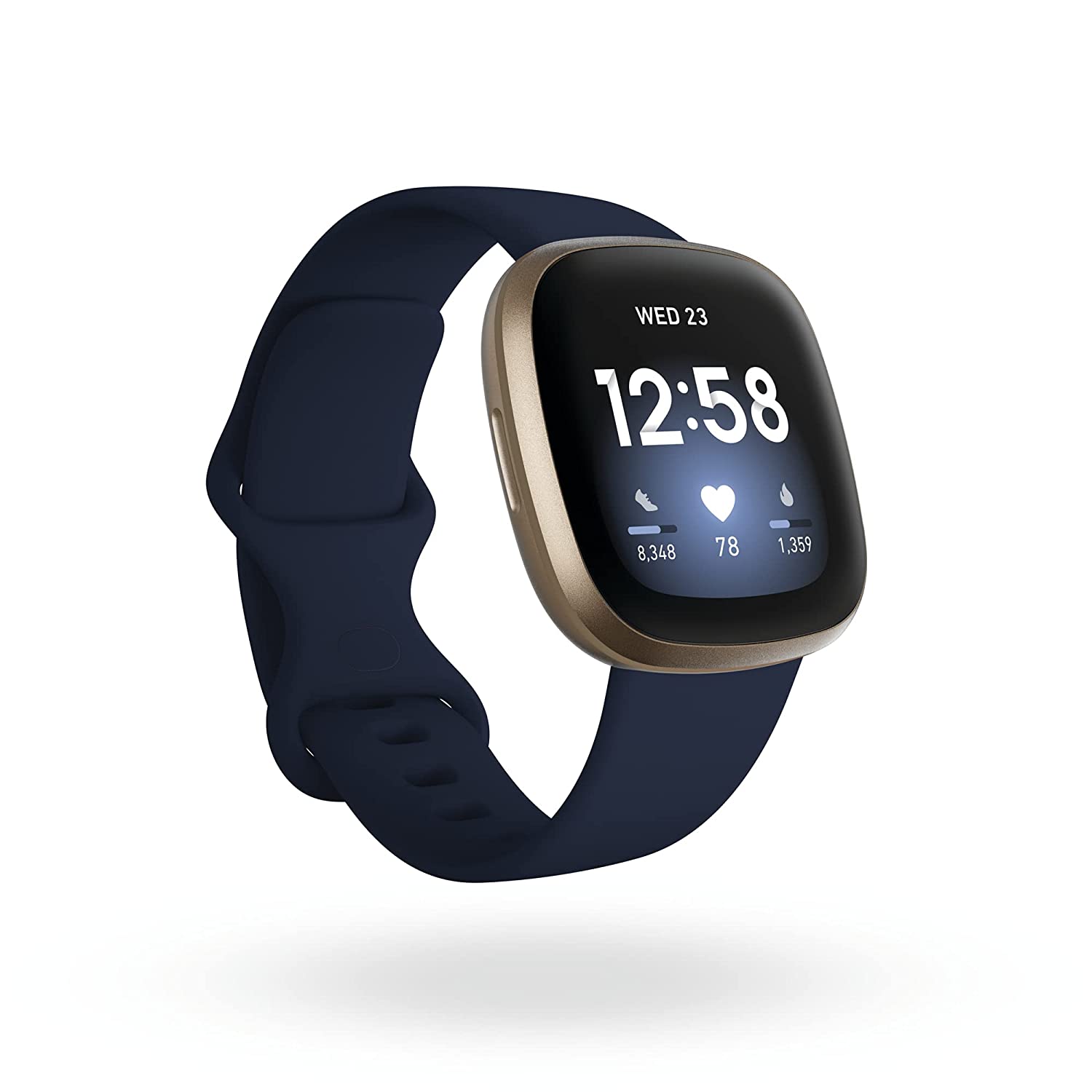 Even if you leave your phone at home, the Versa can now (finally) track your location while you exercise outside. A curvier, larger display is welcome, too. The Fitbit Versa 3 is also the best smartwatch for those interested in advanced sleep tracking. Its standout upgrade is on-board GPS. The Versa 3 has gained a tremendously motivating workout feature, Active Zone Minutes.
This smartwatch also offers a great battery life, a larger 1.58-inch AMOLED display, and a plethora of fitness statistics, making this a very compelling and affordable Apple Watch alternative. Fitbit Versa 3 also supports Alexa and Google Assistant, making it more valuable and smart.
Pros
Good battery life
Custom training programs (with subscription)
Great sleep analysis
Cons
Can only use one voice assistant at a time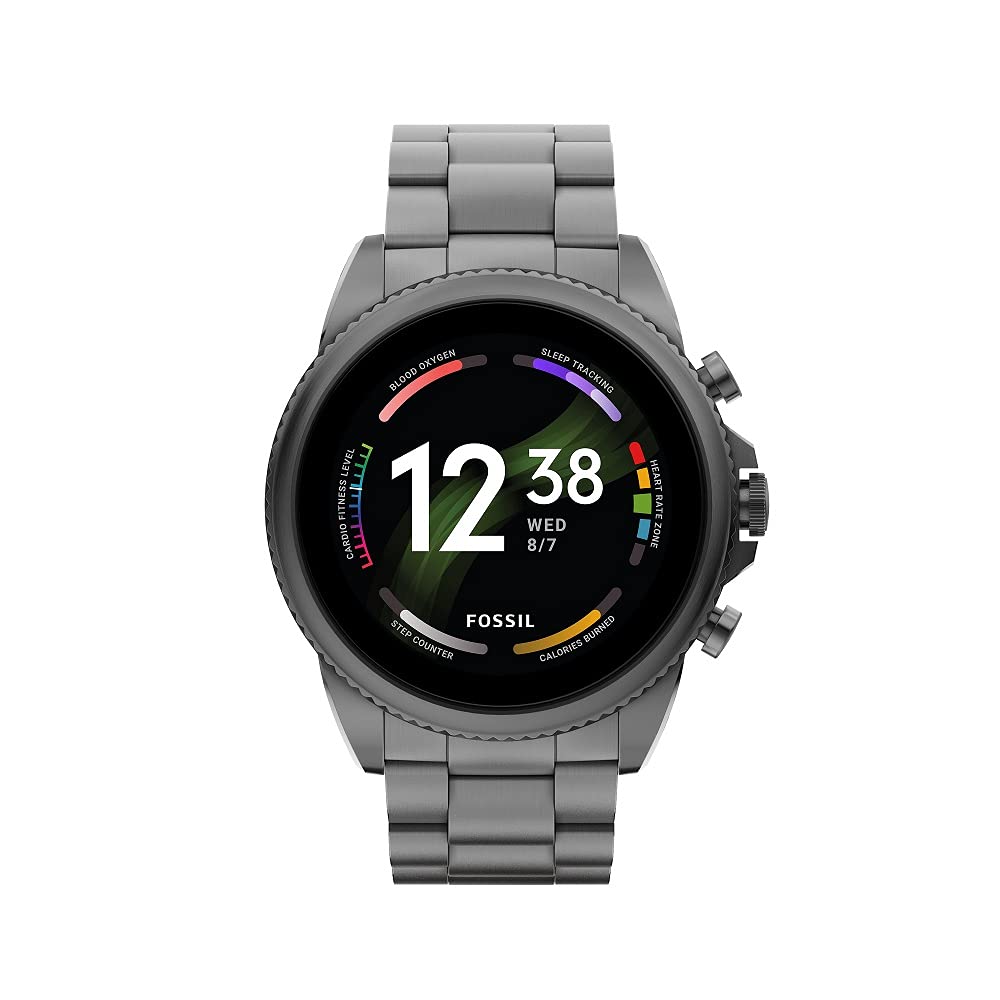 Wear OS has been years behind the times. If this has been a nagging issue for you, the Fossil Gen 6 smartwatch is here to help. If you want a watch with a classic design and a lot of functionality, this could be the watch for you. Fossil Gen 6 smartwatches offer improved performance, longer battery life, precise health measurements, and lightning-fast charging speed. It isn't available on the new Wear OS 3 platform yet, but it will be soon.
Most significantly, the Qualcomm Snapdragon 4100+ chipset is included in this Fossil wristwatch, which addresses many of the concerns consumers have reported.
The 1.7GHz coprocessor is notable because it allows the device to use always-on health measurements without compromising speed or diminishing battery life, which will allow for more accurate heart rate readings, better sleep tracking, and better overall health statistics.
While the battery life of the Fossil Gen 6 isn't as long as some other Android smartwatches, it does support lightning-fast charging.
Pros
Attractive, stylish design
Two size options
Improved health tracking
Excellent quality display
Ultra-fast charging
Cons
On the expensive side
Not available on OS 3
The proprietary charging cords that we have to use with the majority of smartwatches are one of our main gripes. That's where the Garmin Instinct 2 Solar smartwatch comes in, with the ability to charge your watch by just placing it on a window sill. The Instinct 2 Solar offers a variety of ways to keep track of your activities and numerous fitness indicators. It has a 10 ATM water resistance rating, a comfy silicone strap, and MIL-STD-810G drop protection.
Of course, because many of the top Garmin smartwatches employ Garmin's operating system, you won't get a "typical" wristwatch experience. Also, you won't be able to listen to music without your phone if you use Instinct 2 Solar. However, for those who enjoy working out, there are numerous advantages.
Pros
Charges using solar power
Up to 65-day battery life
Different special editions available
Excellent activity tracking
Water-resistant up to 10 ATM
Cons
No storage space for music
Unable to take calls from the watch
Extremely pricey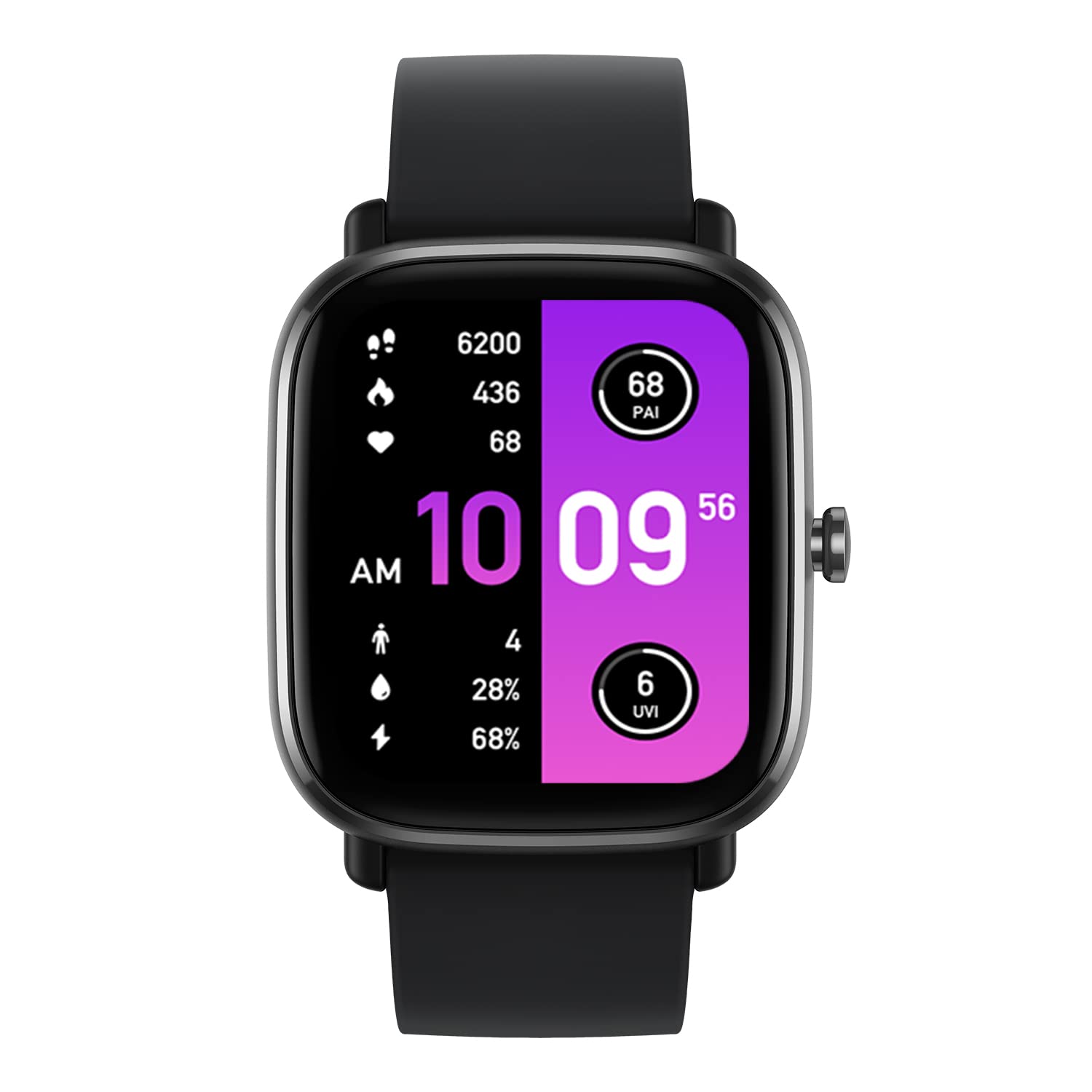 For some customers, the low price tag and attractive appearance compensate for the lack of features. If you're searching for something in the centre, the newer Amazfit GTS 3 might be the answer. It's an excellent Apple Watch substitute for Android users. The Amazfit GTS 2 Mini's battery life varies depending on your use. Built-in GPS, heart-rate monitoring, activity/sleep tracking, over 70 sport modes, and blood oxygen monitoring are also included.
You won't be able to use voice commands to start workouts or take Bluetooth calls on your wrist because there won't be a built-in microphone or speaker. Music storage is another capability that the Mini lacks.
Pros
Lightweight, modern design
Built-in GPS
Activity/sleep tracking
Heart-rate monitoring
1-2 weeks of battery
Cons
Lacks voice commands
No music storage
Can't take Bluetooth calls
The Apple Watch SE is a cross between the Apple Watch Series 5 and the Apple Watch Series 3 (which has since been discontinued). The smartwatch misses some of the features of the Series 6, but its quick chip and safety measures make it stand out. It is the ideal compromise for individuals who don't need multiple health sensors or the extra cost of high-end materials like stainless steel or titanium. Thus, it is an inexpensive entry point into the Apple Watch experience that will suit most customers.
The touchscreen, the digital crown, and the side buttons are all used to control the device. You'll have access to all you need if you combine the three. The Apple Watch SE can charge from zero to full in two and a half hours (an hour and a half slower than the Galaxy S7, but still faster than the S7). It also offers an LTE option, making it a good choice for those interested in trying out Family Setup.
Pros
Classic design
Huge app library
Large screen
Cons
No always-on display
No ECG
The Galaxy Watch Active 2 is a product that indicates Samsung is listening to user feedback.
That means it comes with cutting-edge health features, a unisex size, and a sporty design – all at mid-range pricing. The touch-sensitive bezel enhances the overall experience, and LTE connectivity is now available for those who require it. It is a stylish smartwatch with sleep tracking, sophisticated fitness tracking, a long battery life, and an FDA-approved ECG sensor for diagnosing atrial fibrillation.
Unlike Wear OS's digital crowns, it's a straightforward and effective control scheme that's effectively integrated into the whole system. The remainder is handled through taps, swipes, a back button, and an applications button. Though it doesn't accomplish anything that other fitness tracking smartwatches or dedicated fitness trackers don't already do, it's all presented in a very appealing manner that will entice you to track your steps and be more active in general.
Pros
Offline Spotify Storage
Gorgeous design
Works with iOS and Android
Cons
Sleep-tracking needs some work
Frequently Asked Questions
1) Is a data plan required for my smartwatch?
Some smartwatches require data to provide notifications, update the operating system, and track the wearer regularly. They usually do, however, have an NFC chipset. As a result, if you have WiFi at home, you won't require a data plan.
2) What data do smartwatches collect?
A smartwatch's primary function is to keep track of everything that occurs in your daily life. They're primarily used to figure out how fast you walk, run, or swim.
3) Can a Smartwatch be used without a smartphone?
It depends on the type of smartwatch you have on. If you have a single smartwatch, you might not want to keep your phone. Its primary function is to offer real-time tracking and alerts.
A superb smartwatch is the result of a number of elements. It must look attractive, feel comfortable, offer a wide range of apps to pick from, and be updated on a regular basis. The smartwatch category has seen some sunshine in recent months, thanks to many launches and more useful stuff a wearable can manage. Smartwatches have evolved in a different direction than they did a few years ago. We've listed top 8 smartwatches as per the reviews for you to choose one. Buy your choice!