Are you on the lookout for the top nail art design kits and combinations? If the only thing on your mind right now is getting the ideal manicure, you've come to the right place! We've combed the web for the greatest nail art manicure kits and combos to help you enhance your nail design game. We've combed the internet for everything from artificial nails, glitter, and rhinestones to stripping tape and stamping combos to help you locate just what you need. We've compiled a list of the best-reviewed, budget-friendly, and beginner-friendly manicure kits and combos to spice up your nail game and make you forget about the obnoxious salon wali aunty.
Components Of Nail Art Kits
1) Nail Art Stickers
Stickers for nail art have a strong adhesive backing.
2) Dotting Tools
Dotting tools are a must-have in any nail artist's arsenal. They aid in the formation of dots.
3) Rhinestones
Rhinestones, whether made of acrylic, crystal, or glitter, have their allure.
4) Striping Tapes
These tapes are extremely thin and aid in the creation of metallic lines in your manicure.
5) Bullion Beads/Sprinkle Beads
They are small metal beads or glass beads that help create accents and give a 3D effect to your nails.
6) Loose Glitter
For a sophisticated finish, use loose nail art glitter powder in your preferred quantity on your nails.
7) Nail Polishes
Remember to include black and white tones, as they are the most commonly utilized. You can also use textured or glittered nail enamels.
8) Nail Stamping Kit
A standard nail stamping kit consists of a stamper, a scraper, and a stamping template; however, some kits may additionally include stainless steel image plates, transparent jelly, and rolls of nail striping tape.
9) Topcoat and Basecoat
A good top coat not only protects and shines your nails but also extends the life of your manicure. A base coat, on the other hand, keeps your nail polish from chipping and yellowing.
10) Orangewood Stick/Toothpick
These are used to pick up rhinestones and also to make dots. They're also fantastic for water marbling.
11) Nail Grooming Kit
In your vanity, a nail grooming kit is a must-have. It's a multi-use package that may be used for manicures, pedicures, and facial maintenance, among other things.
12) Lint-Free Cotton Swabs/Q-tips
Cotton swabs with no lint are essential because regular cotton can leave cotton fibres on your nails, damaging your manicure.
13) Nail Art Brushes
If you're a fan of nail art, you'll want to invest in a set of nail art brushes. These brushes make it simple to create the nail art you want.
Buying Guide: Buy The Best Nail Art Kits
1) Materials
It's critical to use high-quality materials because low-cost options might harm your nails and interfere with their natural growth and smoothness. Furthermore, low-quality gels are not long-lasting and shatter easily.
2) Design and patterns
Without a doubt, the quantity of design options available is the most significant element to consider when purchasing a nail art kit. Look for the shades, tints, and colours in the design sheets as well.
3) Tools and equipment
Examine the number of tools included in the kit. In the beginning, the tools were your guiding resources when working on any design. Make sure you have stamping tools, a palette, adhesive, and other necessary products and tools in your nail art kit.
4) Adhesive Quality
If the kit includes designer nails as well as glue, double-check that the adhesive is of acceptable quality. Adhesives of poor quality might cause significant harm to your nails.
5) Storage
It's easy to misplace all of the tiny nail art embellishments, brushes, and other accouterments. You'll need a container that can store all of your items, ideally with dividers to keep everything organized.
6) Embellishments
Nail stickers, also known as nail wraps, are a good option if you want to have gorgeous nails with little effort. Gems, such as rhinestones, are a popular nail accent that adds glitz and shine to any look.
A brochure containing design ideas can be useful for new nail artists.
Glitter: Larger glitter is useful for thematic designs, while finely textured glitter can produce a shiny gradient.
Nail beads, also known as bullion beads, are a great method to give your nail art more dimension and texture. A nail-dotting tool and a wet coat of polish are used to apply these small beads.
7) Colors
Nail art kits come in a variety of colors and designs. For those who prefer multicolored designs, there are plenty of stones, beads, and glitter to choose from. Even if you like a more neutral color scheme, you could use it.
8) Cure time
The cure time, which varies depending on the lamp used, is one of the most significant needs in the application process. Polygel nails are commonly treated using LED and UV lights.
9) Price
Before you buy a poly gel nail kit, make sure it fits into your budget. The cost is determined by the quality of the kit and the tools included.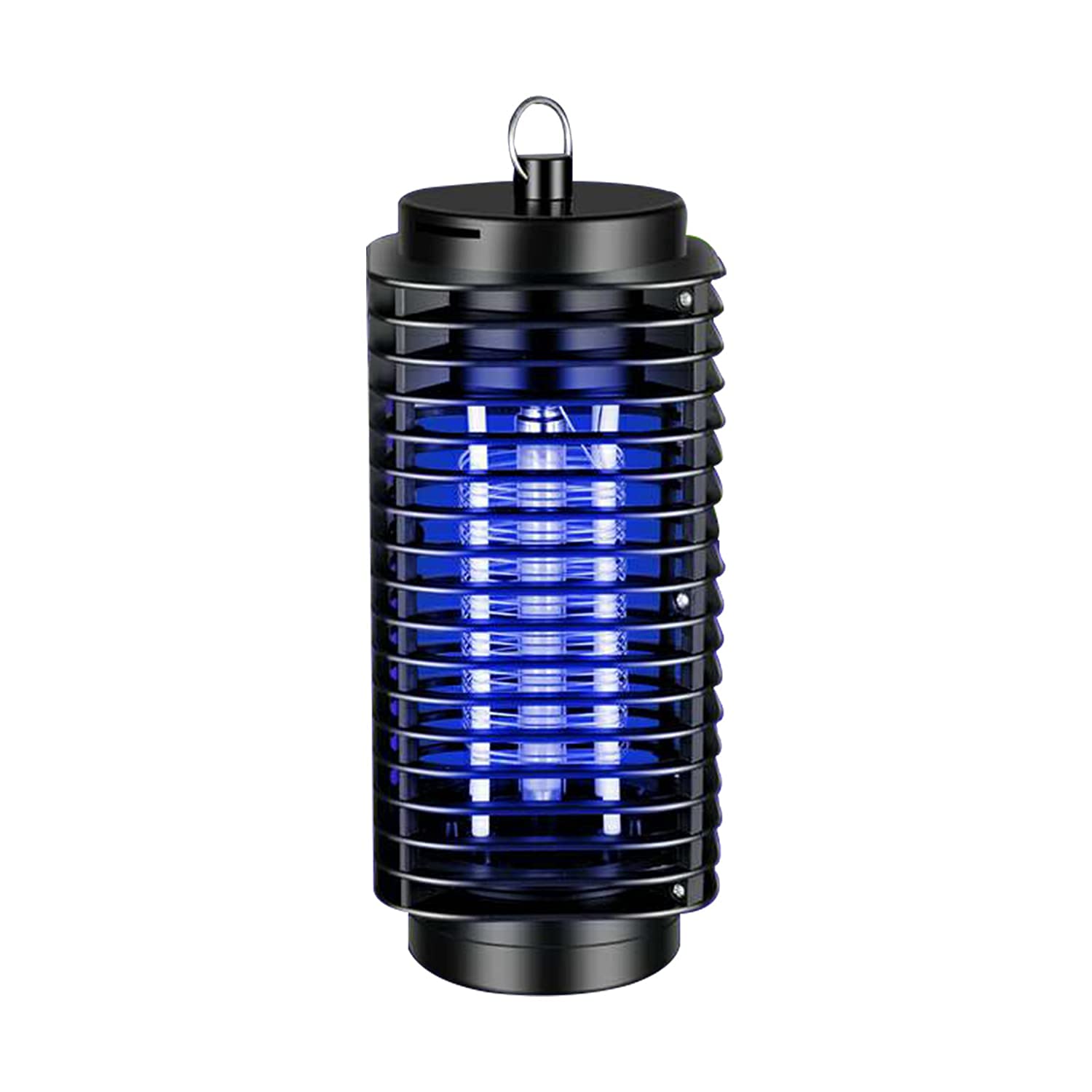 This UV-light gel nail polish set comes with four colors, a top and base coat, and is portable and excellent for travel. The gel nail polish kit is ideal for beginners because it is simple to use and allows you to enjoy doing your nails at home without having to go to a professional. The polish is long-lasting, lasting up to one month without peeling, and the kit includes a nail paint remover so you can effortlessly remove the polish when you want to. The kit includes a folding tiny UV LED bulb that can be attached to a USB for convenient use and transport. This allows the nails to dry faster and is simple to apply, with application instructions supplied, so that anyone can do their nails at home.
Pros
Easy to use
Portable for travel
Has a folding mini lamp
Cons
The kit does not have a diverse color collection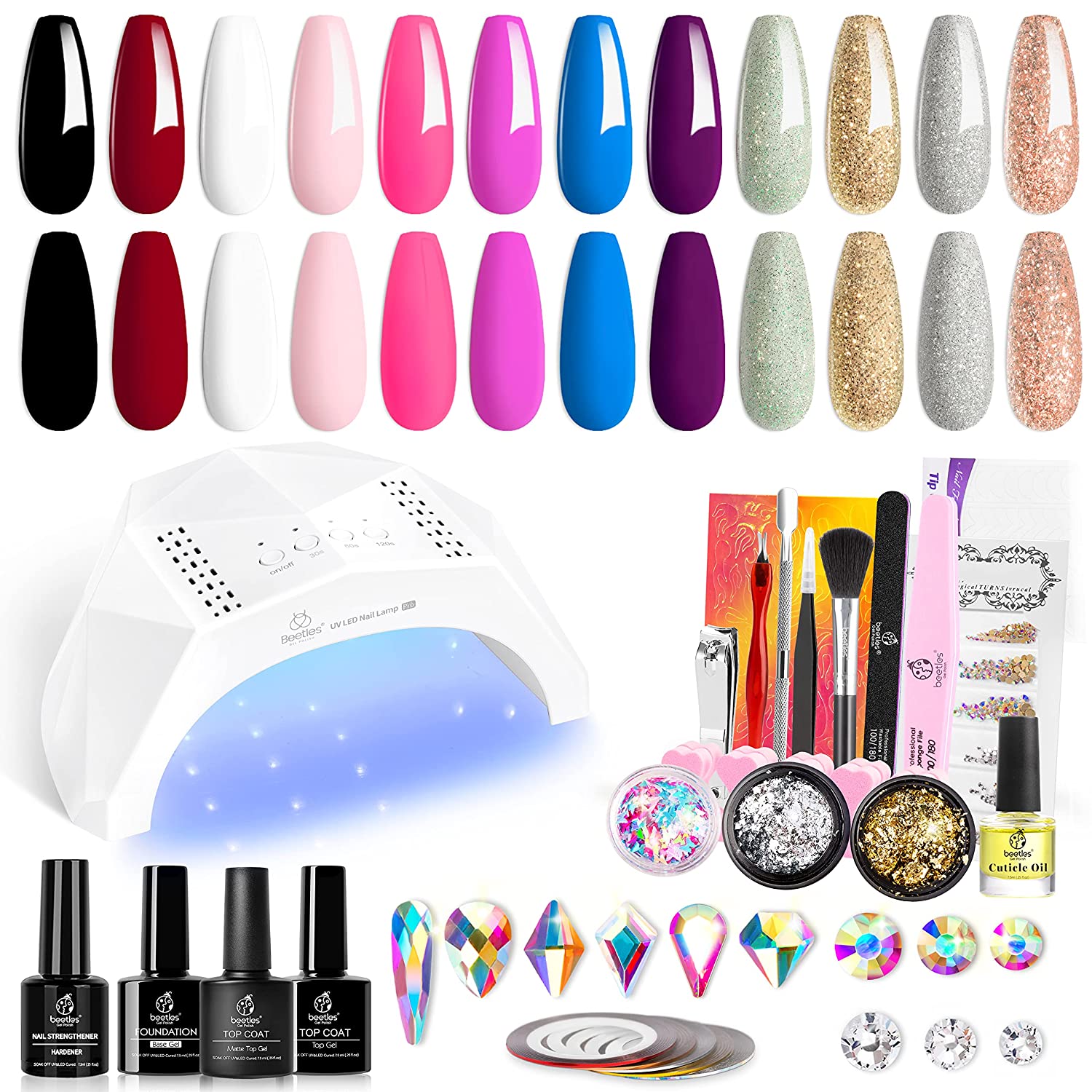 This full-size gel nail polish kit is easy to use with a high-powered lamp and contains no harsh substances or adhesives that can harm your nails. The kit includes everything you'll need to do your nails at home, including a lamp with no bottom for portability. Six colors, a base and topcoat, a UV lamp, and cuticle oil are included in this set. A nail buffer, clipper, brushes, fork, cuticle pusher, and nail separator are among the tools available. This beginner kit includes step-by-step instructions for applying and removing nail paint for the best results. The timer on the nail light base coat has three settings, and the set is portable so you can use it anywhere.
Pros
The polish dry's faster
The lamp is light and bottomless
The polish is toxin-free
Cons
The polish easily peel off even after using the light to dry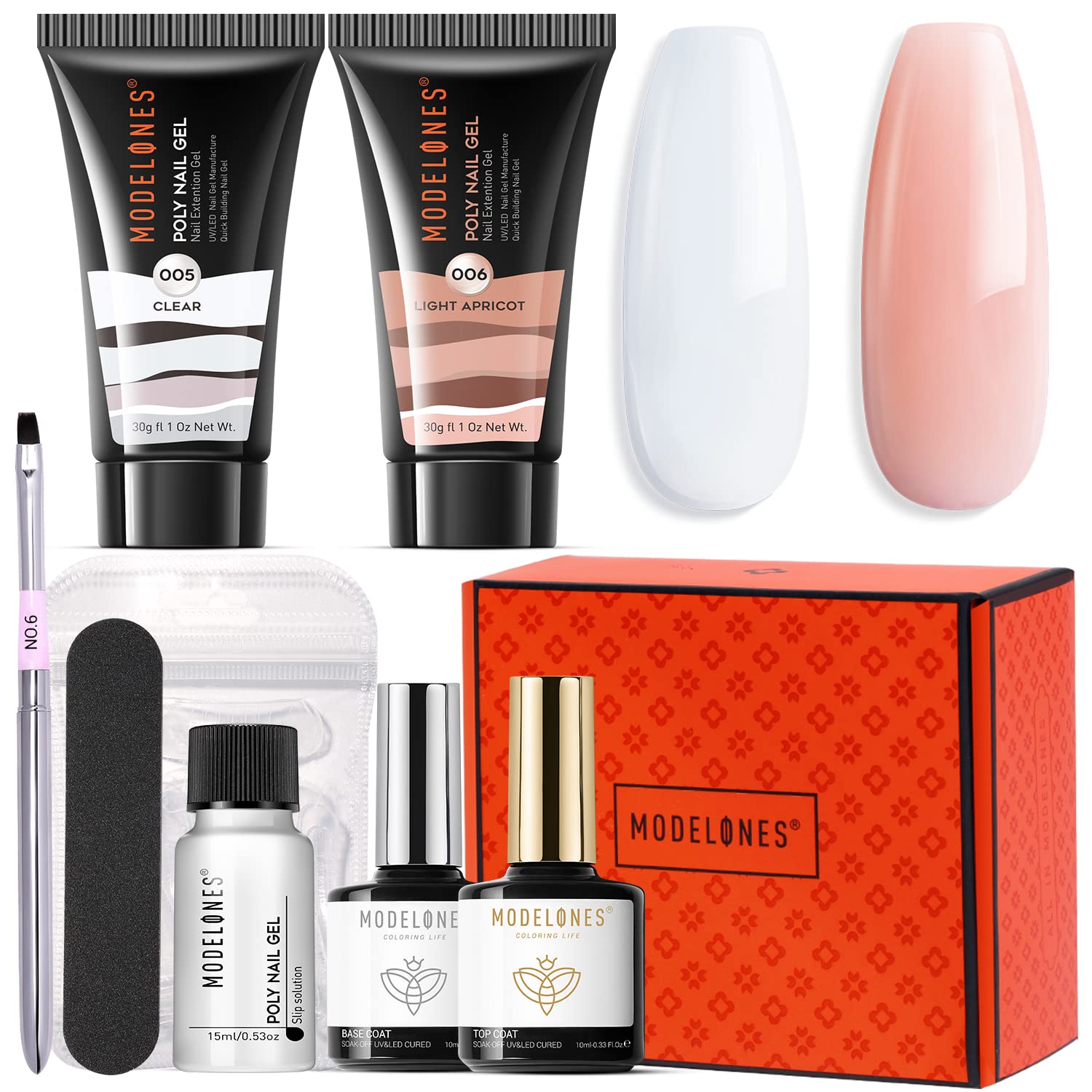 Everything you need to get started with gel nails is included in the Modelones polygel nail kit. It comes in a lovely gift box with six different colored gels that are suitable for all skin tones. Because the kit comes with a full instruction manual, these gels are simple to apply. All nail polish gel polishes are of excellent quality, are long-lasting, smooth, and simple to apply. A base coat, a top coat, 120 curved double forms in 12 sizes, 36 straight double forms in 12 sizes, a slip solution, a nail file, a brush, and a double-ended nail spoon, glitter powder, and glitter Diamantes are all included in this kit.
Pros
Includes 6 colors
Includes luxurious nail decorations.
Comes with a detailed instruction manual
Long-lasting
Easy to apply
Cons
The UV LED lamp is not included
Pros
Includes rhinestones and nail polish.
6W UV LED Nail Lamp Included
Dries fast
Easy to use
long-term
Cruelty-free
Pros
Includes 7 bright rainbow colors
Affordable, affordable, affordable
Not toxic
Long-lasting
Chip resistance
24 pieces of custom nail forms
Comes in a red gift box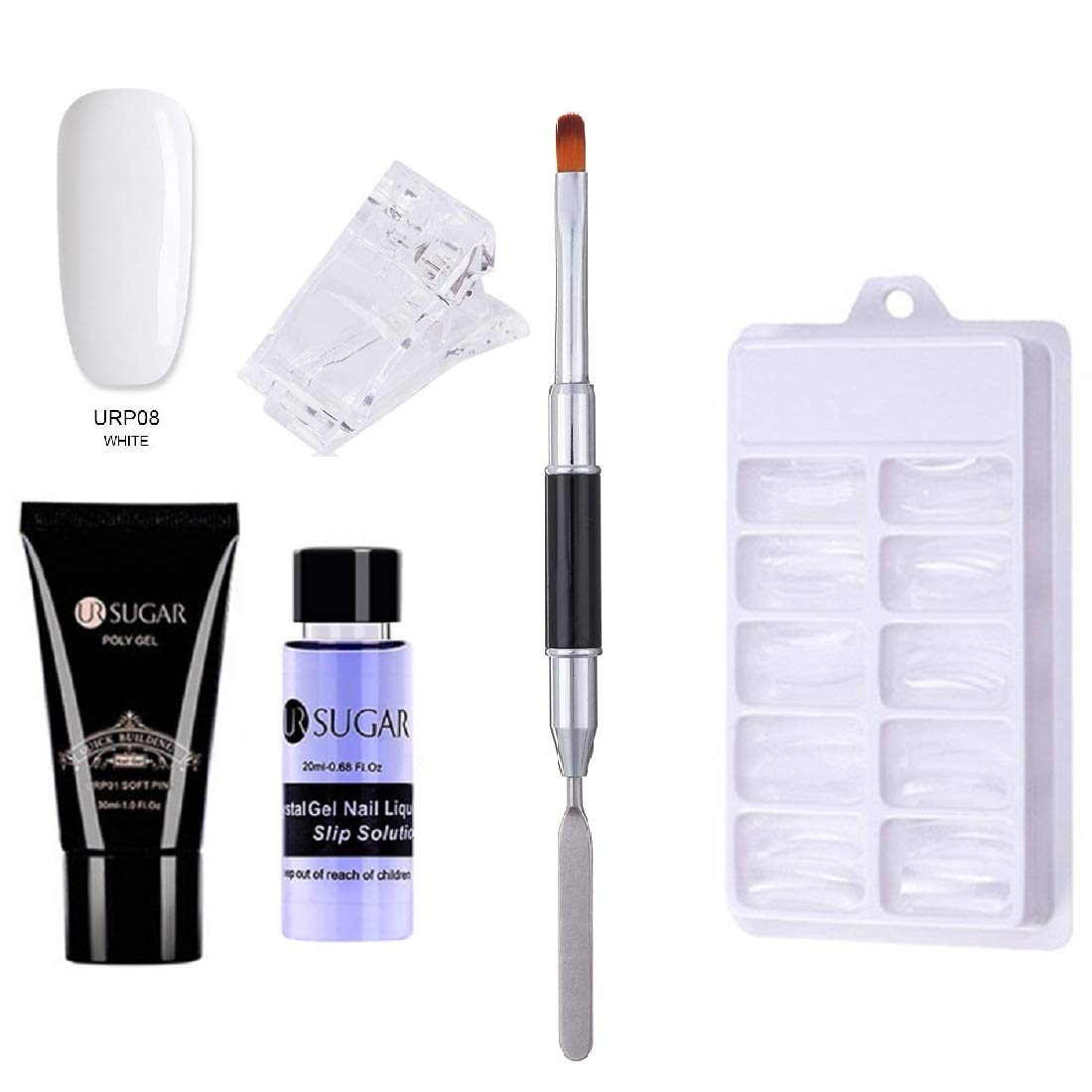 The UR SUGAR Poly Quick Gel Nail Package is a beginning kit that includes two color extension gels in pink and white. This kit's poly gel manicures are more flexible than acrylic nails and more durable than hard UV gel nails. All of the extension gels are created with high-quality raw materials and are simple to apply and maintain. This package is appropriate for both beginners and professionals.
Pros
Light manicure
Includes a two-headed brush
Full-size tubes
Affordable
Made of natural resin
Cons
UV / LED nail lamp not included
Limited range of colors
Pros
The wide selection of colors
Easy to apply
High-quality products
Cons
The polish does not last on some nail types
Pros
Includes everything for a manicure
Comes with nail extension supplies
Wonderful starter kit
Perfect for nail art
Excellent customer service
Cons
The nail pencils feel a little cheap
Frequently Asked Questions
1) How long can a nail art kit be used for?
A nail art kit without polish can endure for years. You may enjoy your nail painting kit for years to come if all of the components are maintained carefully in a cool, dry place and are cleaned regularly.
2) Can you tell me how long nail art lasts?
It depends on the quality of the nail art, the condition of your nails, and how active your hands are. Designs placed to gel or acrylic nails stay the longest, up to a month if properly maintained. Otherwise, a period of one to three weeks is typical.

Nail art has gone popular, and we're always drooling over Instagram and Pinterest nail art images. Surprisingly, nail art does not necessitate a half-dozen nail artists or a slew of gadgets. You may easily get interesting nail structures or crisp nail trims at your local cosmetics store.