Do you like watching 'Tarak Mehta ka oolta chasma' or any other serial or are your kids interested in watching Doremon? If yes, then maybe it's time to get you a new set of television. In this modern era, there are many different versions of television available on market. Let's upgrade our television game!
LED TV is something that every household needs today. LED which is a substitute for light-emitting diode has got number of advantages like –
Thin and lightweight– LED TVs have got an elegant look along with being lightweight. The thickness of a typically led tv is about 25mm. So, it looks classy while gearing up less space.
Saving electricity – Another big advantage of having LED Tv is that it uses fairly less amount electricity for its functioning. As compared to conventional tv models or LCD models, LED TVs are more energy efficient.
Durability – We all look for gadgets that are durable and can last longer. LEDs have great durability when compared to other versions of television.
Eye-friendly – The radiations emitted by such televisions are not only human friendly but also environment friendly. LED emits minimal lights offering no or very less strain to our eyes.
Other additional advantages – You can also choose LEDs with additional features like easy maintenance, internet connectivity, YouTube search, audio search, and many more.
TOP 8 LED TV BRANDS, ITS REVIEWS & BUYER'S GUIDE
Let's look at the different television technology available currently –
1. Basic LED
An LED TV is just like an LCD screen only which uses LED for backlight. LED is a better version of LCD with higher resolution and better picture quality. It is expensive than the LCD.
2. OLED
Organic light-emitting diode display requires no backlighting like LCD as the compound present in the OLED is itself light-emitting. It has a greater contrast ratio along with being lighter than LED.
3. QLED
Quantum light emitting diode uses quantum dots which are tiny nanoparticles for dramatically improving color and brightness. QLED screens are better than OLED, LED, and LCD. It also has a better contrast ratio and lasts longer than usual.
Resolution – In terms of screen resolution, the different varieties available are –

1. 720 p
This resolution is inexpensive but lacks clarity. 720 p is an older version and now we have more options available in the market.
2. 1080 p
1080p HD TVs are affordable and don't cost much. 1080p have better resolution when compared to 720p.
3. 4k
new tech which costs a fortune. If you are getting yourself a new tv the chances are high that you might buy a 4k one.
3. 8k
with the best screen resolution, it has the best sound system too. Upgrading to 8k resolution or full HD might cost you much but it's surely worth it.
Buyer's Guide: Buy the Best LED TV
If you are planning to buy a smart LED TV then you must pay attention to these several things to get the most appropriate one for you.
Price range – The first and the foremost pick is to know the budget you are planning to work in. More money gets you better features.
Brand
It's always better to choose a trusted brand like LG, Samsung, and Sony for its durability. Not just brand but make sure you buy the tv from an authorized dealer only. This gets you manufacturer's warranty, service, and guaranteed support also.
Size
Bigger is superior! Bigger televisions look aesthetically good when mounted on the wall. Instead of going for a smaller one try buying a bigger one. Remember, you won't ever regret buying a large tv.
OLED or LED
When it comes to OLED or LED, the difference is easy. OLED uses the best picture technology so far but is a bit expensive than LED. LED and OLED are contrasting in terms of price, picture, brightness, contrast, black levels, depth, viewing angles, action speed, and many more. The best way to differentiate between the two is to try out both of them in a showroom.
Resolution
Just a fun fact that 4K resolution TV has approximately 6 million more pixels than a regular HD TV. Resolution and number of pixels on the screen matter as the more the pixels, the better and sharper the quality. Note that 4k and Ultra HD are the same things.
Smart streaming
A smart tv lets you do pretty much everything with just remote or voice control. You can also stream Netflix or other streaming platforms.
Connectivity
Cables, ports, and Bluetooth connectivity are important for your television's functionality. Remember, they matter! Watch your favorite show with your headphone if your television has Bluetooth connectivity.
Warranty
Your new TV will come up with a full manufacturer's warranty. Popular TV brands like Samsung, LG, Sony, and others have their service centers in almost all parts of
India. They offer in-house coverage along with a warranty.
TOP 8 LED TV BRANDS, ITS REVIEWS & BUYER'S GUIDE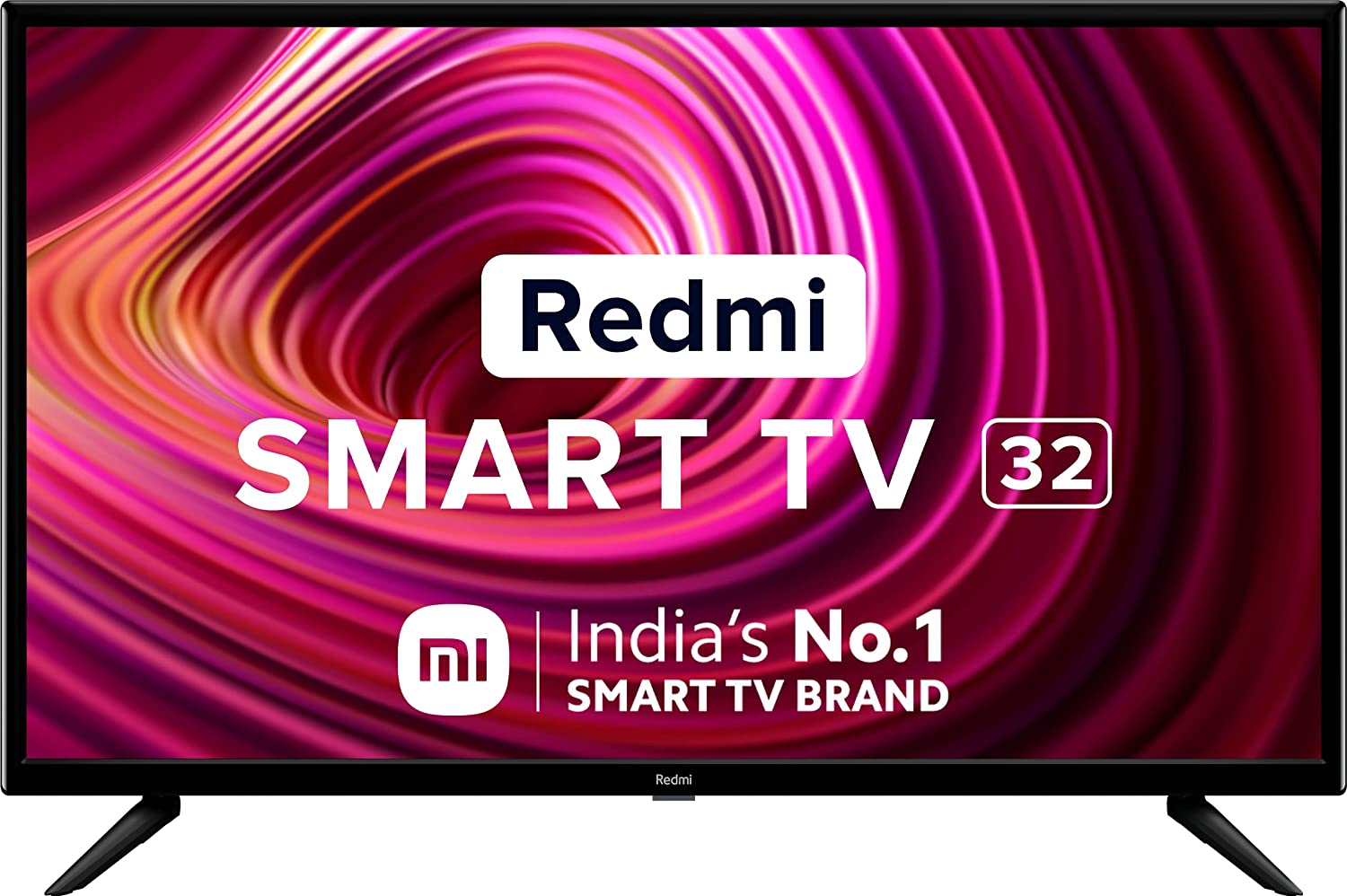 Features:
This LED TV features 720p resolution
It is equipped with 2 USB ports
This LED TV also features kids mode with parental lock
It comes with a 1-year comprehensive warranty on product and 1 year additional on panel
It is having a memory storage capacity of 8GB
It is compatible with the Android operating system.

It is a leading LED smart TV with a plethora of smart features backed by exceptional technology to provide you with a powerful performance. With the latest in smart TV technology, your entertainment demands are satisfied across the board, from the amazing display and Vivid Picture Engine to Dolby Audio and the new PatchWall 4. One that we are pleased to claim offers All-Round Smart Entertainment.
Pros
Easy replacement
Affordable
Smart features
Warranty
Supports a large number of internet services
Cons
Low refresh rate
Poor customer response
High power consumption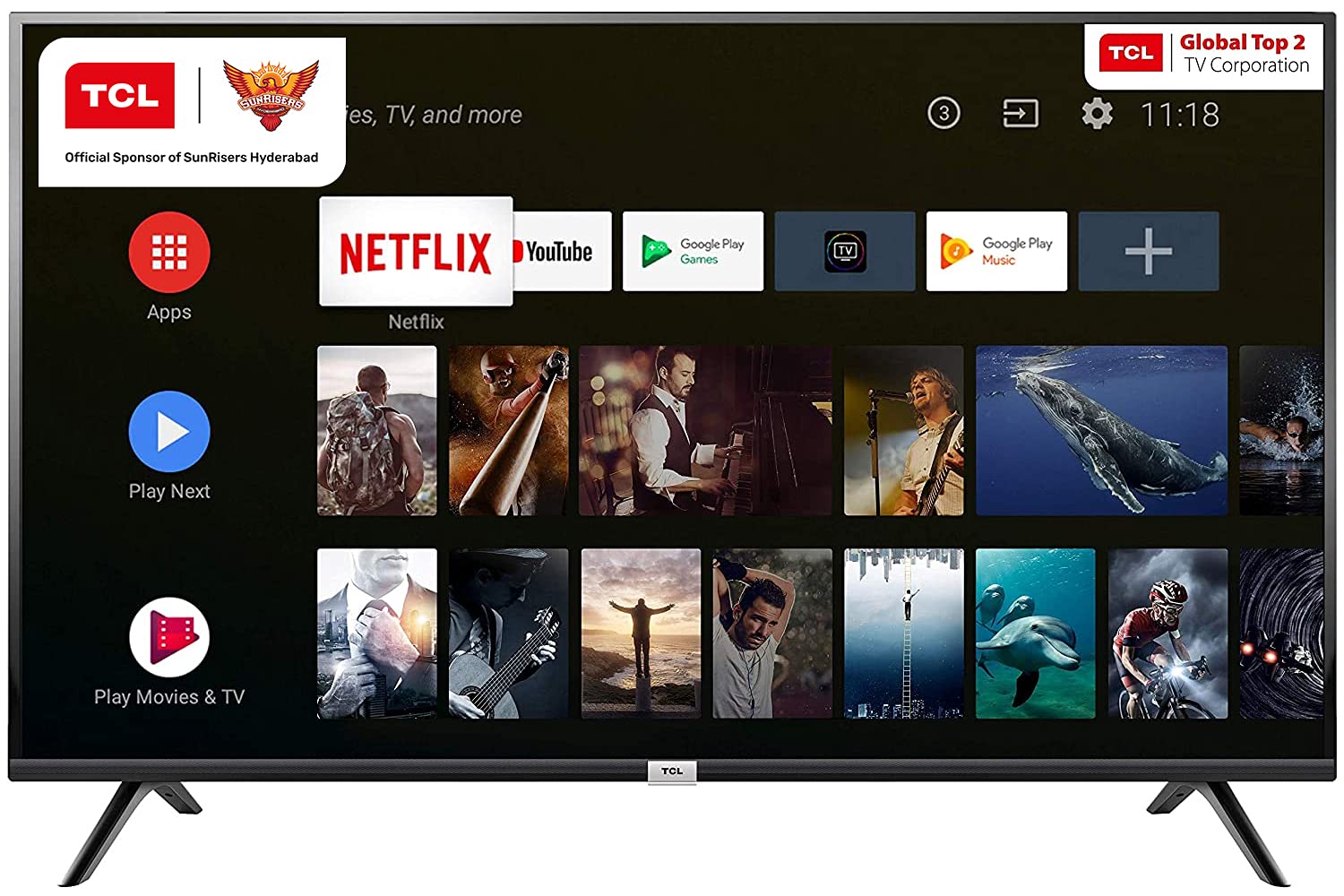 This A+ Grade Full HD Panel fulfills the highest industry standards for crisp, detailed, and rich image quality. With the HD Ready resolution, you can see every detail for a clear picture.
Pros
High-quality audio system
Easy return
High-quality resolution
High quality built material
Cons
Low refresh rate
Old model
Negative customer reviews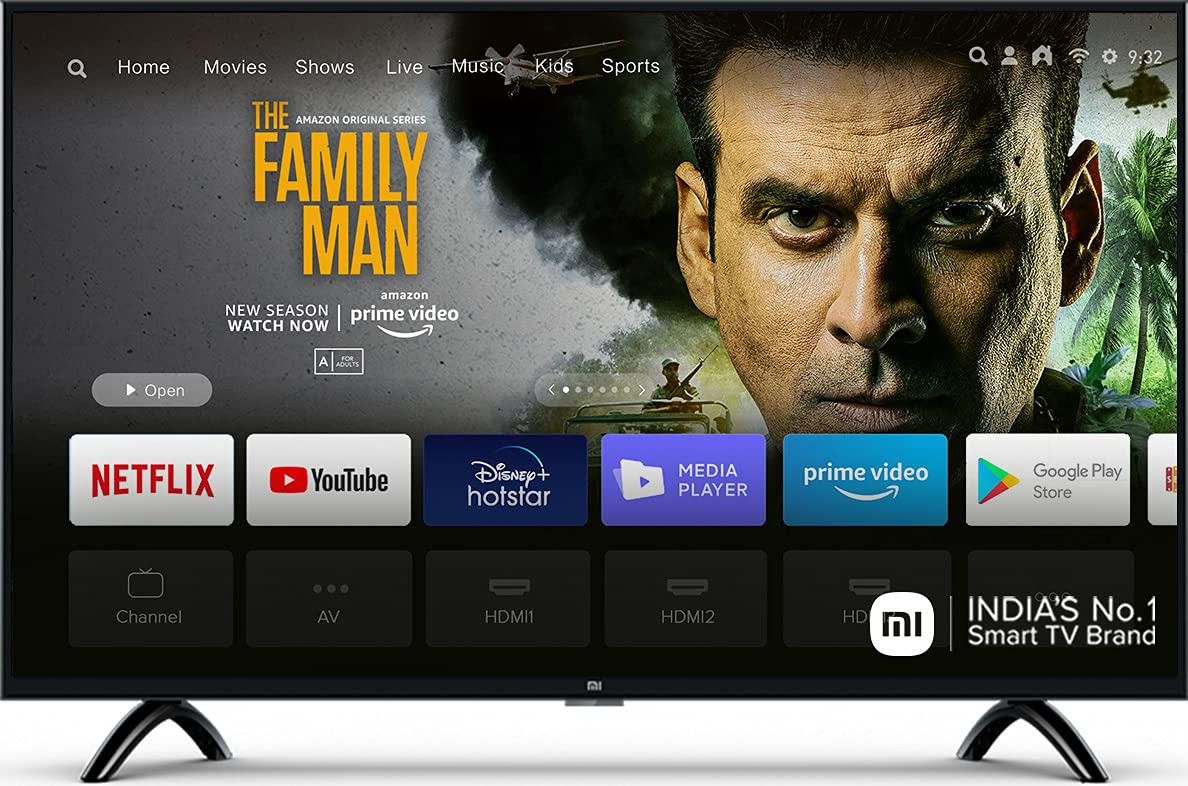 Android TV 9.0 runs on this Mi TV. Android TV embodies Google's innovation via a simple, useful entertainment experience. Making it easier for users to watch, play, and do their favorite things on their Mi TV.
Pros
Long operating distance
Ultra-bright HD display
Warranty
High-quality audio system
Cons
Low refresh rate
Low viewing angle, highly expensive
Poor customer feedback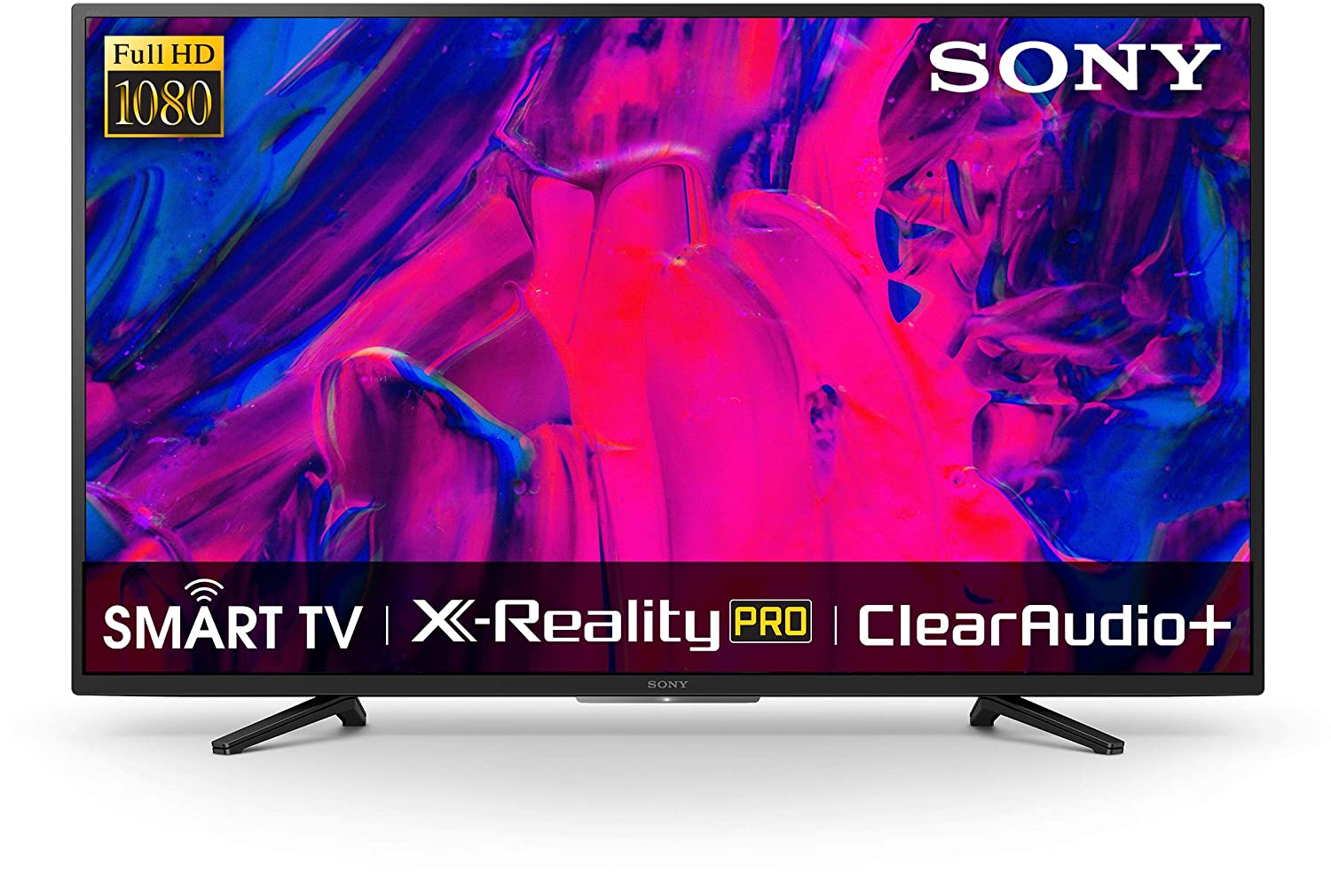 This LED TV provides a crystal clear image with plenty of information, as well as refined sound with remarkable full HD clarity. Its immersive entertainment with strong bass is one of its outstanding features. It allows you to easily access all of your favourite content, services, and gadgets. It has a narrow Bezel design for a stylish look.
Pros
A wide viewing angle
High-quality resolution
Long warranty period
Screen mirroring facility
Cons
Low operating distance
Highly expensive
Poor customer feedbacks
Features:
This LED TV is having a resolution of 1366 x 768 pixel
This TV comes with a 1-year comprehensive warranty and an additional 1-year warranty on panel
It comes with an on-mode power consumption of 55 watts
It is equipped with Dolby audio system
This TV is having dimensions of 71.3 x 20 x 46.9 centimeters

With the OnePlus TV Y Series, you can enjoy beautiful visuals with a high color range of DCI-P3 93 percent and a 20 percent broader color gamut—authentic cinematic color. With real-time optimizing of your video material, you can enjoy the best visual quality possible. This cutting-edge Gamma Engine generates unrivalled visual quality to bring your experience to life.
Pros
High brand value
Affordable
High screen/body ratio
Easy installation
Cons
Low-quality sound system
Negative customer reviews
Low-quality contrast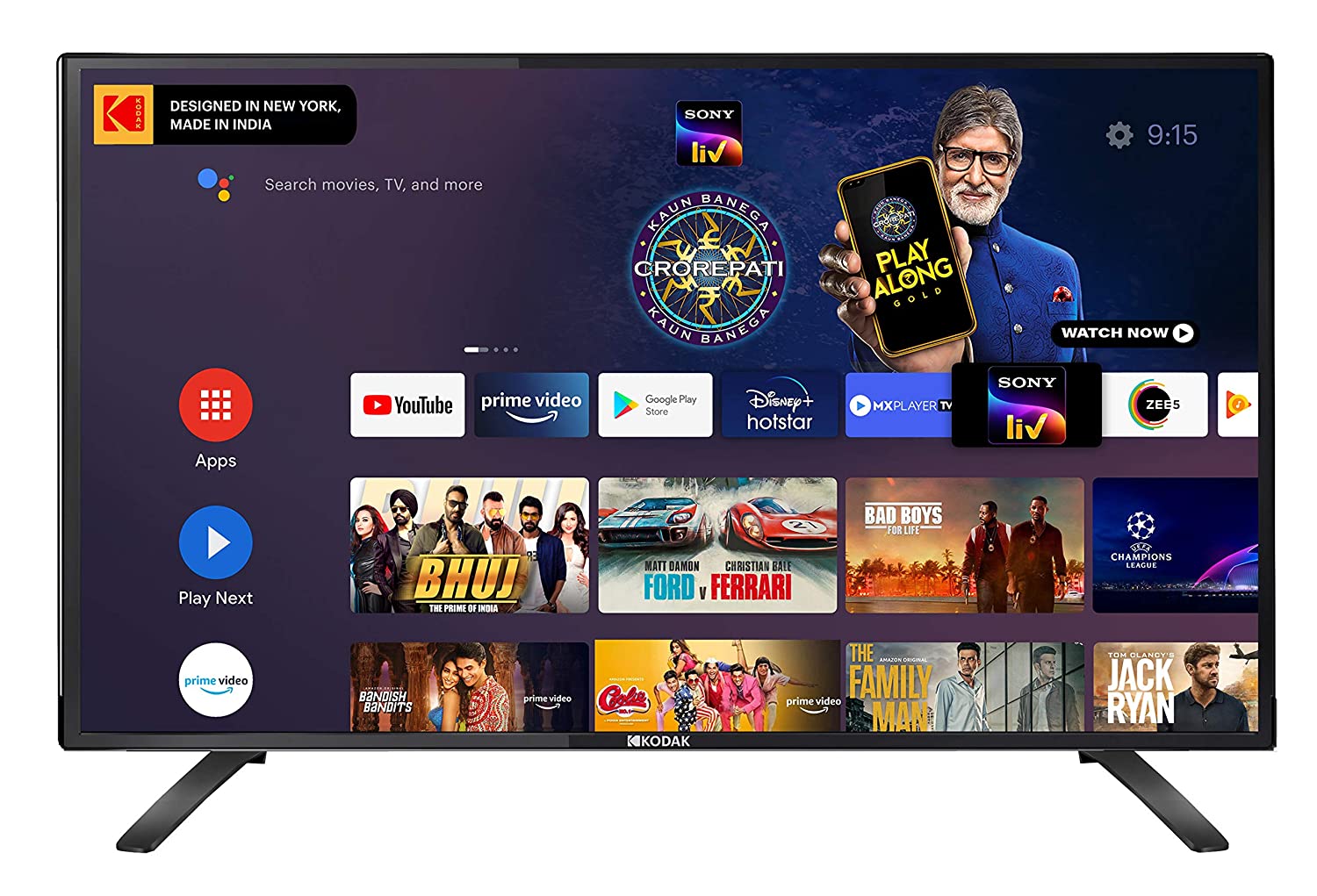 Experience your TV's full potential with the help of Android TV. Voice-enabled Bluetooth remote, sophisticated hardware, home automation, and access to thousands of applications and shows are all available. The strong integrated 24W output speakers ensure that every sound is heard clearly. With perfection flowing, the finest amusement is delivered. TV creates an immersive visual experience by applying varied degrees of contrast to different parts of the screen, resulting in exceptional picture depth.
Pros
S0leek design
Excellent visual quality
High-quality sound system
Cons
Less supported internet services
Low-quality panel
Low built quality
eAirtec aspires to provide the finest in innovative technologies while keeping our clients' satisfaction in mind. To offer modern solutions and high value items, the firm works to enhance the quality and longevity of its products. With the cutting-edge capabilities of this HD Ready Smart LED TV, you can make every watching experience a one-of-a-kind celebration of exquisite details and colors.
Pros
Highly responsive
High aspect ratio
Wide view
Cons
Low-quality sound system
Complex installation procedure
Old model
The HD ready TV has vibrant colours, a clear motion rate, crisper pictures, and more, and the 1366 x 768 resolution allows for improved colour and contrast. With the availability of 250 Nits of brightness and a dynamic 300000:1 contrast ratio, TV viewing has never been more stunning and rich. Because this TV has a viewing angle range of 178 degrees from left to right, you may watch your favourite shows from any angle.
Pros
Extremely low cost
Warranty
Long operating distance
HD resolution
Cons
Low quality built material
Low brand value
Low refresh rate
Frequently Asked Questions
1) How to maintain your TV in a good condition?
For improving the lifespan of your gadget, use good quality cables with a stabilizer for a stabilized power supply. Also, keep the brightness and contrast at optimum levels for a longer lifespan. You should also clean your tv from time to time to protect it from dust.
2) Is a curved screen preferable than a flat screen?
The curved screen hasn't seemed to catch on big time yet. Curved ones came into existence to offer a bigger screen size in a limited dimension but they haven't gained much popularity yet. People still prefer flat ones.
3) What is HDR Tv?
HDR refers to a high dynamic range, which is a technology to higher the dynamic range to get a closer picture of real life. It's a better technology to get a real-life experience.
4) What is the difference between an ordinary LED TV and a smart TV?
The smart Tv allows internet connection for running apps and streaming videos while on the other hand, an ordinary tv can stream videos only through cable connections.
For any big purchase, the best tv comes down to what you need tv for. Choosing one is difficult as there are dozens of brands available. Remember if it's about budget, a cheaper tv brand will do a good bet. On the other hand, when it's about features, an expensive one will play the role. The above guide is to make it easy for you to purchase your ideal television. Customer reviews and ratings are important criteria considered while compiling the list. The upcoming festive sale is a good opportunity for you to get your favorite model at a discounted price.Happy shopping!