Every human wishes they could go back in time to when their skin was youthful and baby soft. The skin undergoes distinct changes with age and as a result of the environment in which we live. It begins to appear dull and tired, with fine lines, wrinkles, and uneven skin tone.
It is a given that there may be some bothersome skin changes one may wish to address as time goes on. While there are several procedures and treatments available at the local spa or dermatologist office to address the concerns, there are beauty regimens that one can follow at home.
Aging Skin Issues
Understanding the issues is the first step toward better skincare. Examine the skin thoroughly. You must be able to read the face effectively to detect indications of aging such as:
Skin Elasticity Loss
Skin Discoloration
Dryness of the Skin
Pigmentation and Age Spots on the Skin
Wrinkles and Fine Lines
Skin Thickening
Benefits of Using Anti-Aging Creams
1) Tightening and Hydration of the Skin
Anti-aging creams contain moisturizing elements that may answer dry skin problems, reducing the worries about flaking and peeling.
2) Boosts Skin's Radiance
Applying emulsion twice a day to the affected areas provides the nutrients like vitamin A, vitamin C, and hydroxy acids to repair what is lost. These products help protect the sun's rays while also reducing wrinkles by supporting healthy skin growth.
3) Benefits Health
The domino effect, believe it or not, impacts overall health because it boosts self-confidence. As a result, it leads to better mental and psychological wellbeing.
4) Prevents Age Spots and Discoloration
The anti-aging creams contain antioxidants like vitamins E and C, which protect the skin from damaged cells by blocking UVA and UVB radiation.
5) Prevents Expensive Dermal Procedures
Prevention is undoubtedly better than cure. Application of a proper amount of anti-aging cream, every day and night, as early as possible will help reap all of the benefits it has to offer. When compared to the laser-based approach, using cream treatment saves money.
Buyer's Guide: How to choose the best anti-aging cream?
1) Scrutinize the product label
It is imperative to check the ingredients of the anti-aging cream that you are choosing to make sure it's appropriate for the skin type. It is worth considering the products that contain the following components:
Retinoids (vitamin A derivatives) promote cell turnover, stimulate collagen production, and help to even out skin tone
Peptides are another important anti-aging staple that helps to repair skin damage
Antioxidants like vitamins C and E help in the fight against free radicals (unstable molecules that can do significant damage to the cells)
Hyaluronic acid, ceramides, shea butter, and other hydration boost and lock in moisture, which will help reduce the irritating effects of anti-aging ingredients
2) Take into account sensitivities
Look for potential irritants such as scents, artificial colors, cocoa butter, or coconut oil that can clog pores and trigger breakouts.
3) Look for high-quality packaging
Because ingredients like vitamin C, retinol, and peptides can degrade when exposed to air or light, any products that contain it should be available in dark, opaque bottles.
4) SPF
Anti-aging lotions with SPF protection against UV radiation can also be used as sunscreen.
5) Cost, Brand, and Review
Check for the brand and purchase the cream from a reputed brand. Also, these creams can be costly to check for something that fits into the budget.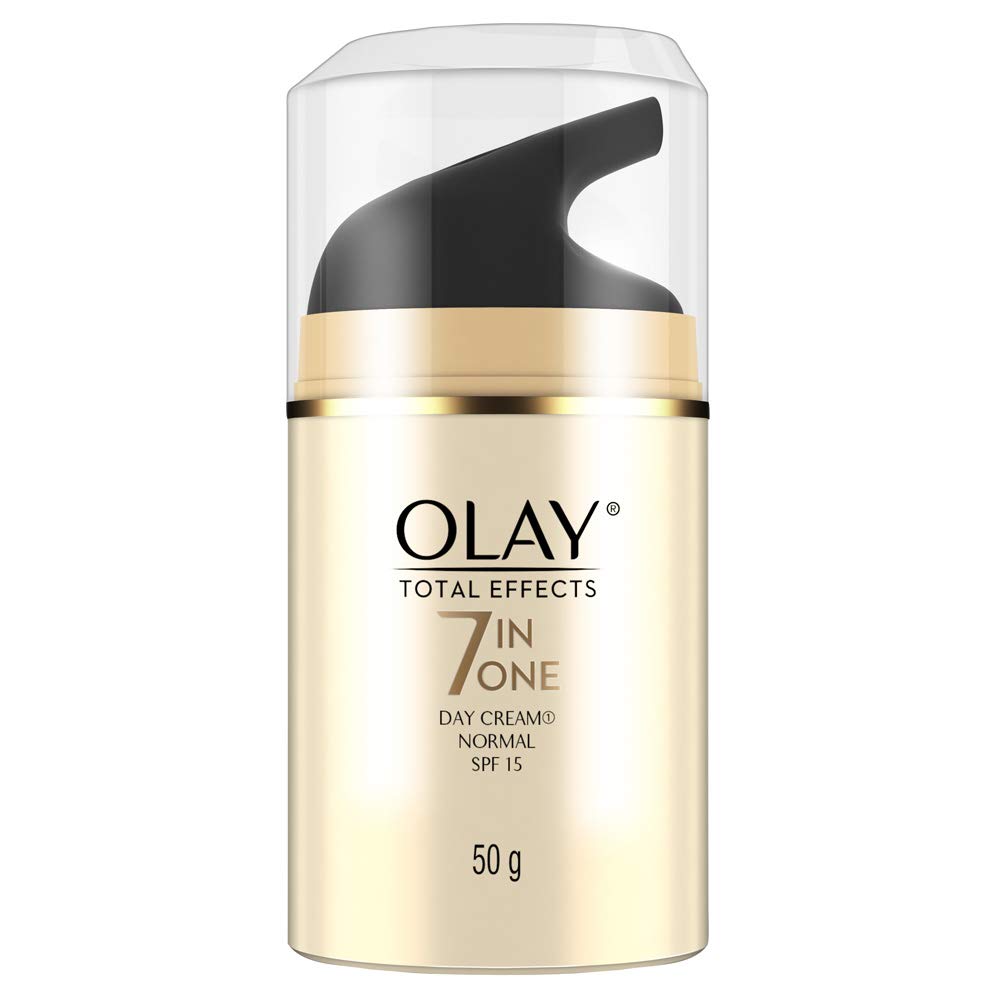 The innovative creamy face moisturizer recipe combats seven indications of aging in one simple step, helping to reduce the age of the skin by years. Olay Total Effects smoothes, evens tones, brightens, refines pores, targets age spots, restores firmness, and hydrates the skin in one step.
Pros
Keeps the skin hydrated and nourished
Protects from free radical damage
Efficient anti-aging as it fades away fine lines and wrinkles
Dermatologically tested and non-comedogenic
Cons
Contains titanium dioxide, which is known to give flashbacks in flash photography
People with dehydrated skin may wish to consider a different alternative
The SPF isn't high enough to avoid using sunscreen
Includes parabéns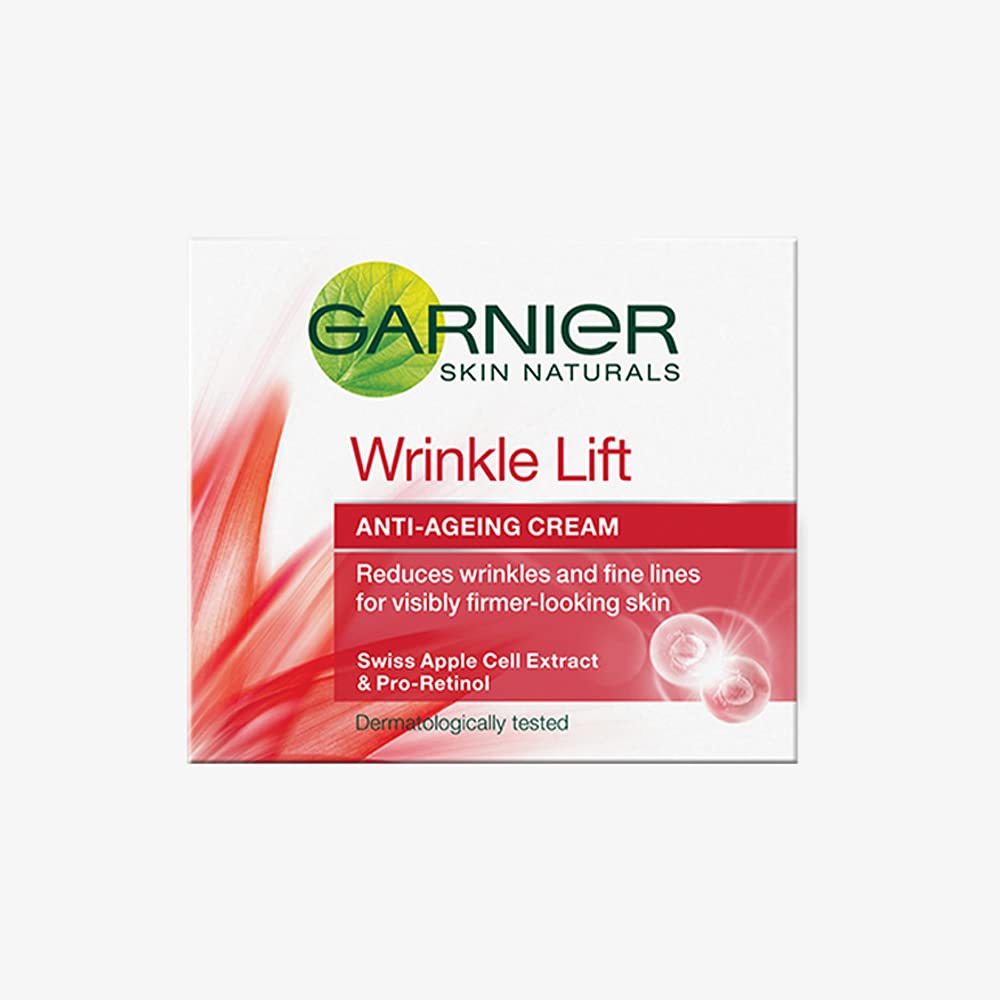 Garnier Wrinkle Lift Anti-Ageing Cream help reduce wrinkles and infuse the skin with vitality and elasticity, helping regain lost suppleness. The unique combination of natural components, including potent antioxidants like cherry and bilberry, helps cure oxidative damage and restore skin youthfulness.
Pros
Dermatologically tested, with all substances listed
Improves skin tone and texture
Reduced fine lines
Dryness is alleviated
Dark areas are less visible
Easily absorbed
Cons
Greasy texture
Leaves a slight white tinge
Slowly fades wrinkles and fine lines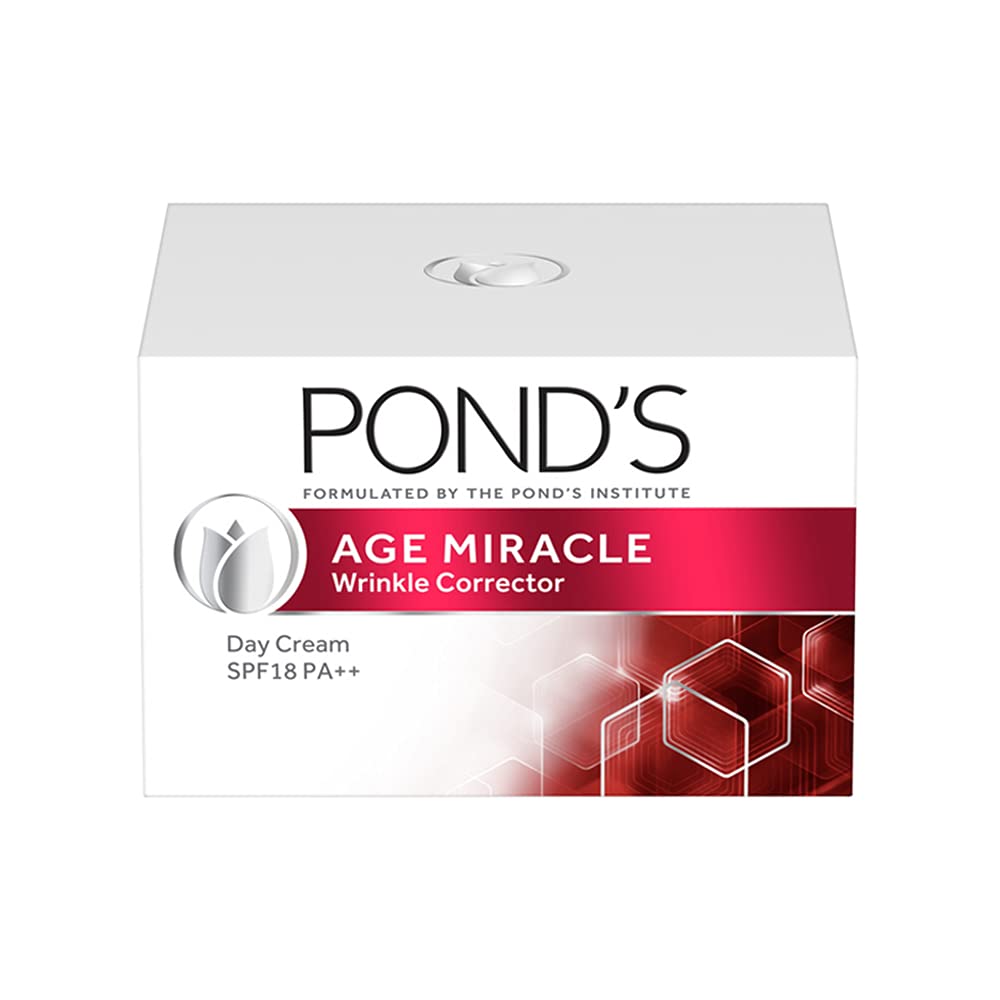 Ponds is one of India's most trusted brands for anti-aging solutions. Many people favor this brand for the fact that its products are both practical and affordable. This day cream contains a unique formula that keeps the skin looking vibrant and fresh for 24 hours. It boasts an SPF of 18 PA++ and contains a Retinol C ingredient, making it an excellent choice for oily skin.
Pros
Works continually for 24 hours
Prevents the harm caused by free radicals
Bocks UV rays
For all skin types, advanced anti-aging technology has been deployed
Cons
Bulky and unhygienic packaging
Can block pores for acne-prone skin
Is not sulphate and silicone-free
May trigger fungal acne
Contains allergens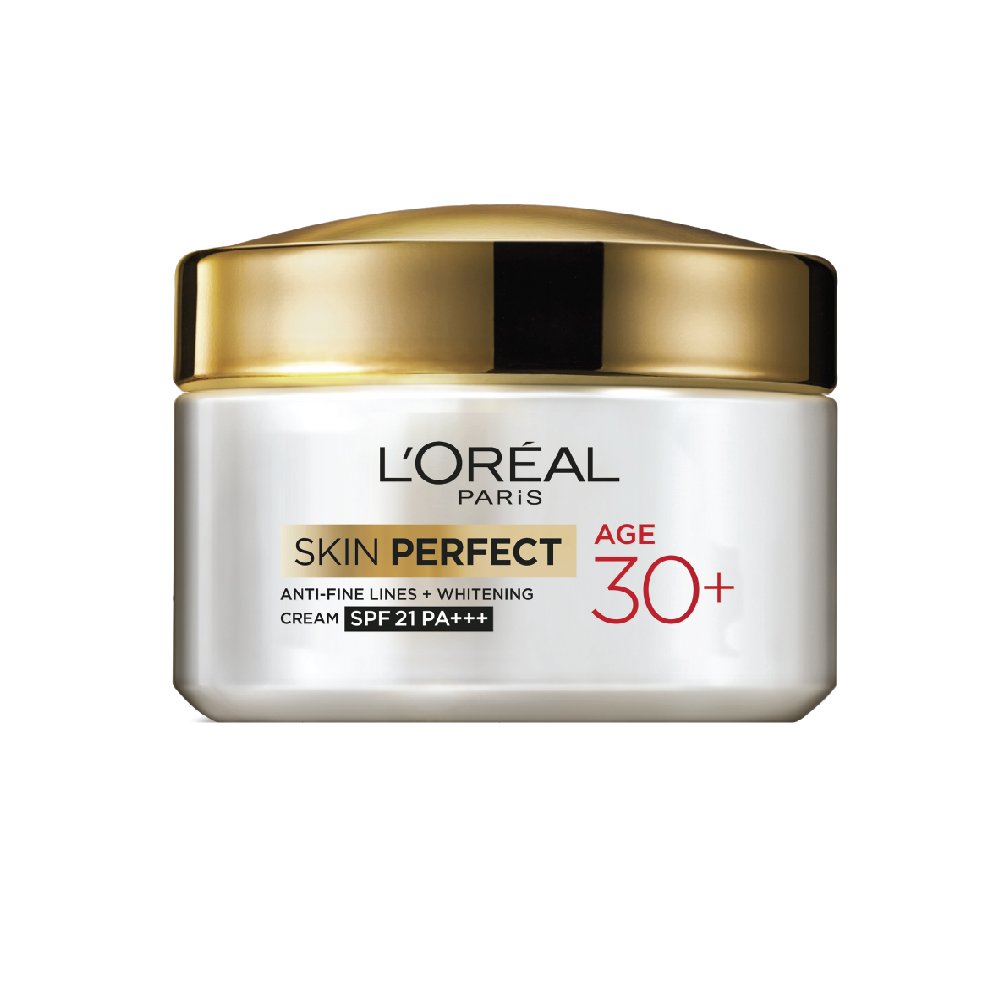 This anti-aging cream has a smooth, silky-soft feel that quickly absorbs into the skin, leaving behind a blissful mixture of floral and euphoric aroma. Unlike most creams, this one does not have an overpowering scent. It is an all-around day cream because it has SPF 21 PA +++, protecting the sun. Vitamin 3X technology, which mixes Vitamin C, E, and B3, is included.
Pros
Has a soft buttery texture
Easily blends
Has appropriate SPF power/li>
Sets into a dewy to a matte finish
Reasonably priced
Cons
Clings to the dry patches
Not suitable for sensitive, dry skin
Has a faint yellowish tint
Contains alcohol and allergen
May trigger fungal acne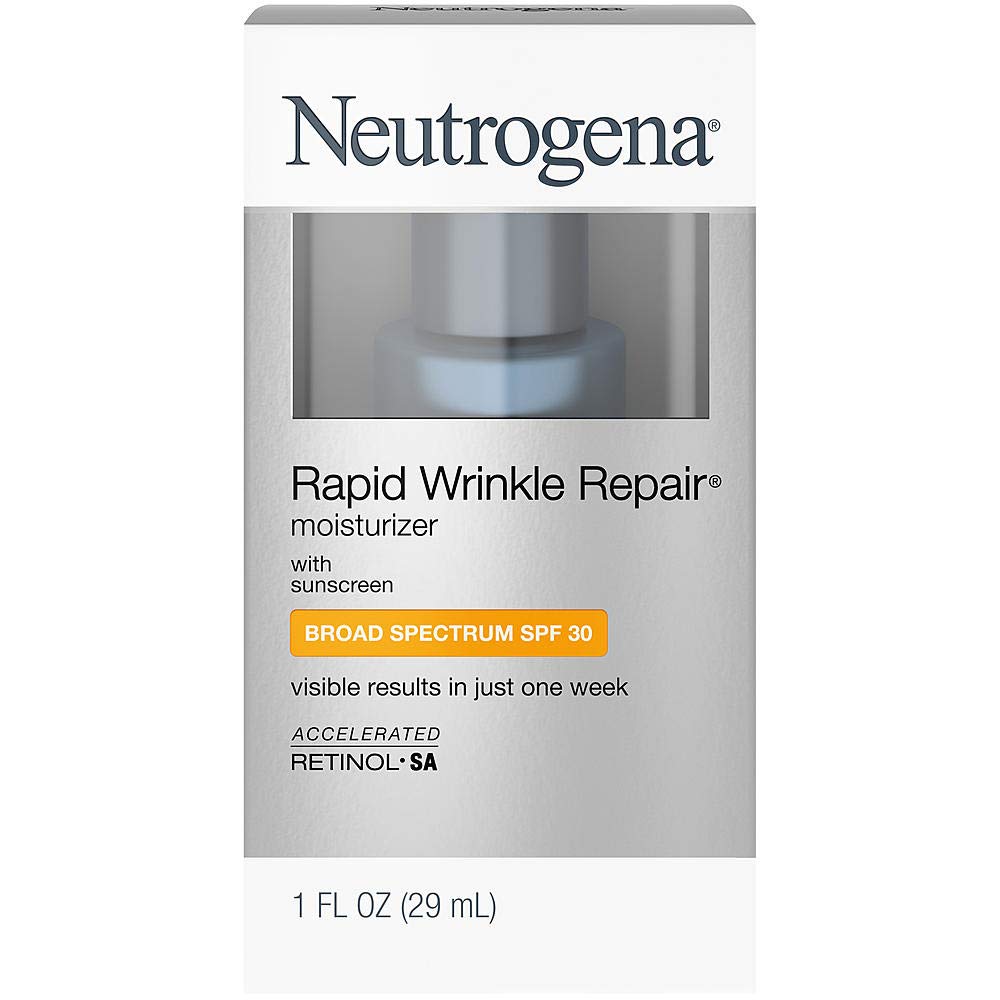 While treating the signs of aging, this anti-aging face cream hydrates and protects the skin. It's a fast-acting moisturizer for both men and women that contain accelerated retinol, which combines three vital components into a single composition. The cream comprises Retinol, Glucose Complex, and Hyaluronic Acid in a balanced amount that does magic and prevents dull skin, making it look younger.
Pros
Lightweight formula
Paraben-free
Prevents wrinkles and fine lines
Maintain skin's texture
Helps to brighten the skin
Cons
Expensive
May cause breakout
Not an ideal choice for those who have combination skin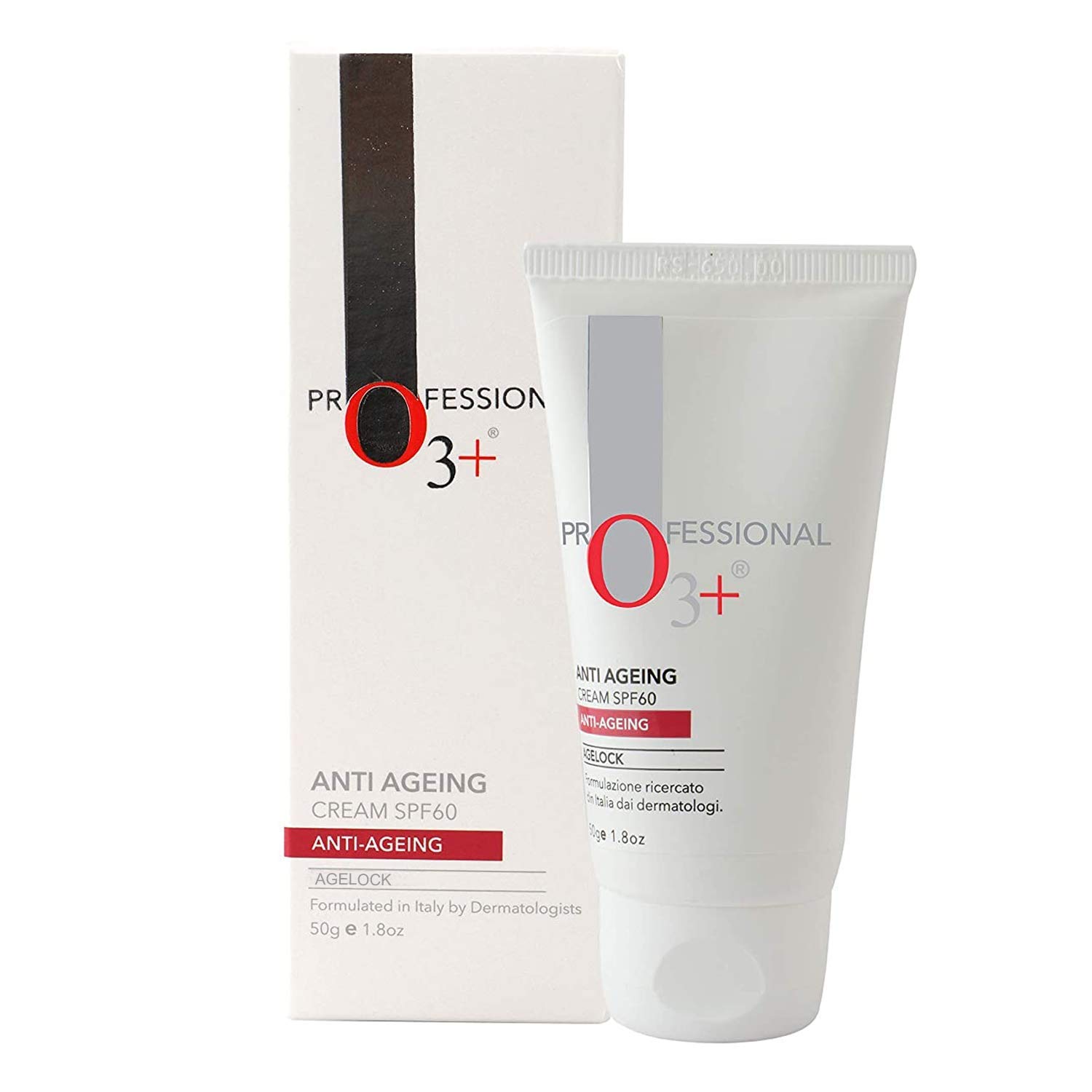 This lightweight blend of O3+ age lock SPF 60 gives you the ultimate youthful glow while preserving and nurturing your dull, aged skin. Beautiful, watery gel texture readily massages into the skin to provide a moist glow and aids with the 11 signs of aging.
Pros
Produces a gentle lather
Makes the skin incredibly smooth, supple, and hydrated
Suitable for all skin types
Contains antioxidants and moisturizers
Prepares the skin for toners, serums, and moisturizers
Cons
Not suitable for acne-prone skin
Because it is a glass bottle, it is not durable or travel-friendly.
Only consistent use can yield noticeable effects.
Availability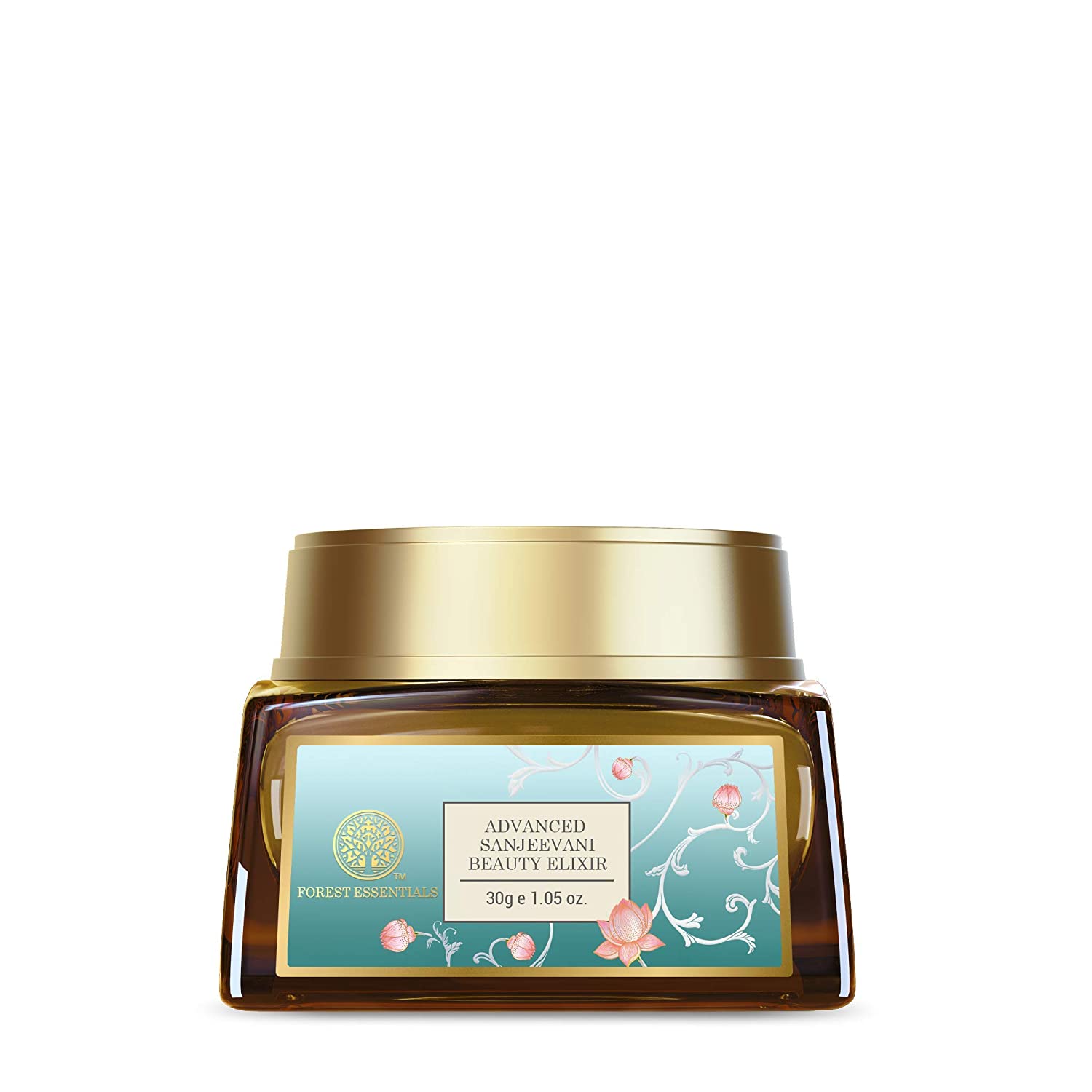 Traditional Ayurvedic skin cures come to life in this product through a unique element called Sanjeevani is a herb known for its revitalizing effects, making it a comprehensive skincare lotion. This composition is a more potent version of sebum, the natural oil secreted by the skin glands.
Pros
Ingredients that are 100% natural and cold-pressed
For quick absorption, it imitates the skin's natural oils
Cons
Visible results after very long
Extremely costly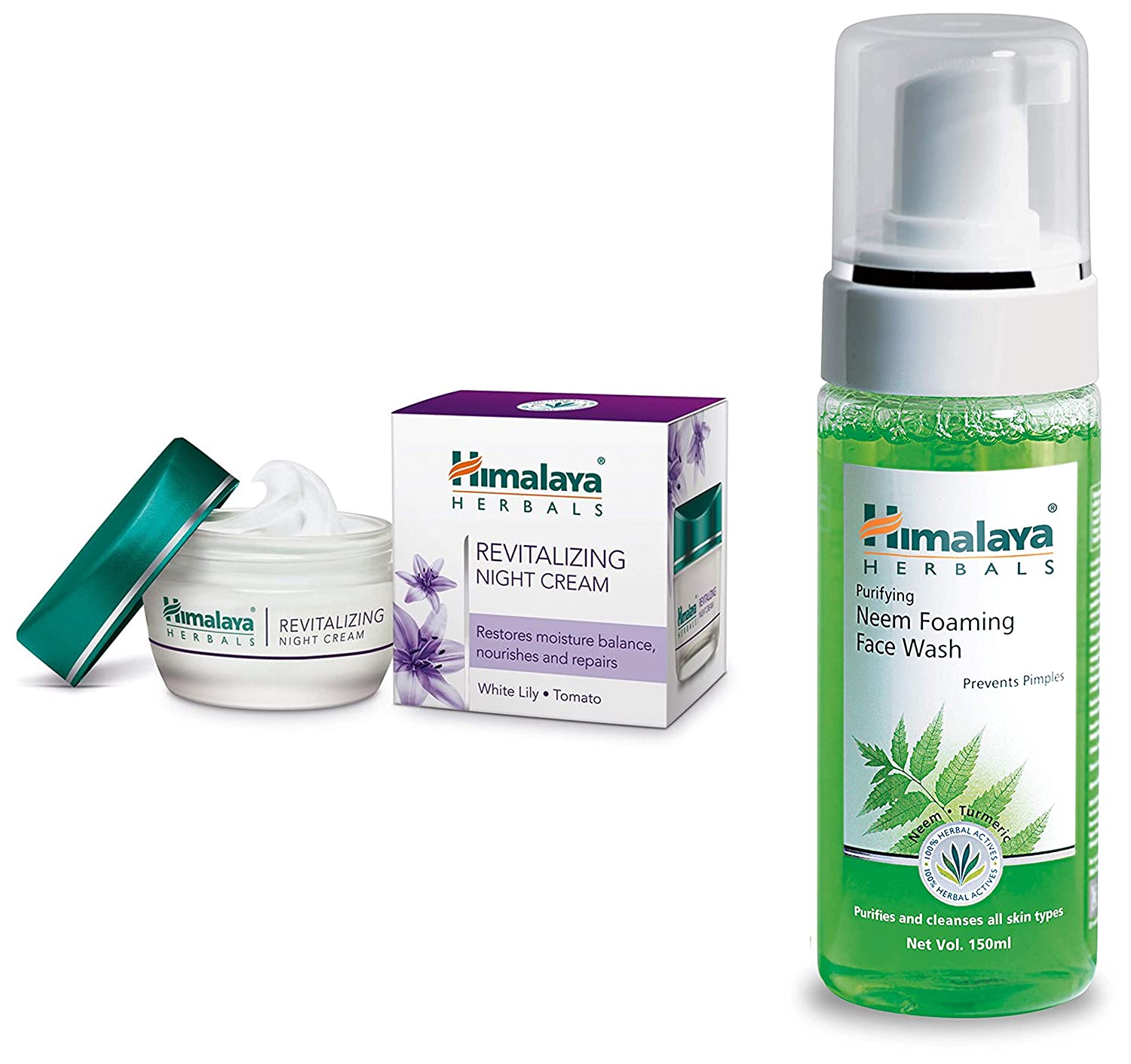 Himalaya anti-aging cream contains all the herbal ingredients that would not harm the body in any way. It is all-natural with the goodness of essential oils and vitamins that supplies the skin with sufficient moisture. The cream prevents freckles and age spots from appearing and improves the skin's texture.
Pros
Free of parabens
Gets absorbed in skin readily
Provides sufficient moisture and hydration
Doesn't leave an oily residue
Non-comedogenic and hypoallergenic
Cons
Contains Isopropyl Myristate, which can irritate acne-prone
Triggers fungal acne
Contains silicone
Frequently Asked Questions
1) What Is Aging Skin and How Does It Affect You?
Skin loses suppleness with age, which can result in fine lines and wrinkles. Dehydration, rough skin texture, and dark patches can cause the skin to feel fewer firms and display other indications of aging.
2) What causes the skin to age?
Extrinsic factors involve the environment around us, especially the sun's harmful ultraviolet (UV) radiations. During intrinsic aging, the central part which gets affected is the basal cell layer of the skin.
3) Are Anti-Aging Creams Effective in the Treatment of Aging Symptoms?
The most recent skincare and anti-aging formulations use new preparation methods and active ingredients to combat skin aging. These substances can penetrate deep into the skin and react to changes in the skin's structure and function to restore the damage.
4) Can the sign of aging be reversed?
To help protect skin from UV radiation and free radicals which can cause early indications of aging, start by applying a daily sunscreen and formulations with antioxidant protection to help alleviate fine lines and wrinkles as well as rough skin texture. These creams can prevent further aging but not reverse the signs.
5) What are the expected signs of aging?
At various phases of the aging process, several indicators of aging will begin to develop, for example, in the:
30'S
Fewer lipids produced by the skin
Lines on the forehead start to appear
40'S
Skin becomes thin and becomes drier
Wrinkles around the eyes start to show up
50'S
Decreased skin's nourishment
Noticeably dark complexion and less suppleness
60'S
The density and thickness of the skin deteriorates
Pigment patches begin to appear
An anti-aging skincare routine is the best strategy to keep skin looking young for longer. The sooner you begin utilizing anti-aging skincare, such as an anti-aging facial cream, the healthier your skin will be later in life. If you start to notice apparent symptoms of aging on your skin, such as dullness, fine lines, and wrinkles, and rough skin texture, look for skincare solutions that can help you address these issues. Our list of top anti-aging products and the buyer's guide will help you choose the best anti-aging creams.