The latest drones may appear to be toys, but a high-quality drone is a significant investment.
They are usually operated with remote control with a screen built-in or an adapter to use your smartphone as a screen. To make the latter operate, you must first download the drone's app to your phone. Once you've done that, the screen will show you what the camera is collecting (as well as where the drone is heading), so you don't fly blind. Drones with cameras are ideal for travelers who wish to share their adventures with their friends and followers on social media. Because drones with cameras are so new, choosing the proper brand might be difficult for first-time buyers.
1) Drones
Multi-rotor drones: Multi-rotor drones such as quadcopters and hexacopters are multi-rotor drones.
Single rotor drones: These drones look like helicopters. The militants employ single-rotor drones for surveillance.
2) Depending Upon Usability
Competitive drones: They are racing drones with a high-end and lightweight construction. They best fulfill the purpose with high-speed, adequate sensors for safety.
Non-competitive drones: There are 3 types in this – Selfie Drones, Hobby Drones and Drones for Professional Use
3) Depending On User-Friendliness
DIY Drones: Drones of this type are more adaptable and user-friendly. Because it's a DIY drone, you may customize it to your specifications.
4) Depending On Efficiency
ARF Drones are the most efficient since they require the least amount of assembly time. You can choose BNF drones for more comfy options, and controllers can be used to control BNF drones.
5) Ready-to-Fly (RTF) Drones
There is no need to construct anything with these drones. After the battery has run out, all you have to do is re-charge the device. They are, however, more expensive.

BUYER'S GUIDE: How to choose the best camera drones
1) Battery Backup
Battery backup and flying time are inextricably linked. The battery life of a UAV determines its maximum flight time. Drones of top brands have a maximum flight time of roughly 25-30 minutes. You must keep in mind and double-check the battery's charging time.
2) Camera
If you're a vlogger, a professional photographer, or want to buy a selfie drone, these are the qualities to look for. Above all, a built-in camera with a wider camera angle is preferred.
3) Durability
Drones are designed to crash. Those with a sturdy chassis and protective padding to protect sensitive parts like the camera, motor, and propeller guards are considered durable in this context.
4) Power / Wind Resistance
The best drones are built to fly under any circumstance. Drones that are larger and more stable, for example, are better suited to flying outdoors at varying wind speeds. They're built to provide more power in high-wind conditions.
5) Replacement Parts
When you crash a drone and need to repair it, replacing parts on hand is critical. Before buying a drone, check if the parts you need are readily available from manufacturers or merchants.
6) Budget
In the market, drones range from a few thousand rupees to a few lakhs.
For a better flying experience, serious consumers should opt for a higher price range.
7) Other Factors
Live feed feature – to capture and send either your RC or your smartphone Warranty – after a crash, the manufacturer will provide a low-cost or free repair service for a limited warranty period.
8) GPS And Tracking Systems
The majority of drones already have GPS integrated. With the autopilot mode, you may save both energy and time. Tracking and surveying are also possible with GPS. If you wish to travel with drones, make sure they are available. The GPS is helpful on challenging roads and in remote places.
9) Quality Of Propeller And Motor
Great propellers are required for taking images from various angles. Because of the propellers, you may fly the drone in various settings. You have the ability to hover, ascend, turn, spin, pitch, and roll.
Your drone will be saved from mishaps and accidents if it has a strong motor. Most drone motors have an angular speed of 50000 RPM on average.
10) Controller And App Support
You can easily control the drone with a drone controller. The drone receives radio signals from the controller's transmitter. It is ideal to have more functionality and a faster processor. You can use the app and other features to control them.
11) Safety
Propeller guards, which protect your hands when catching your drone, are the most fundamental safety feature seen in drone cameras. There are also automated features such as return home and emergency landing.
TOP 7 Camera Drones in India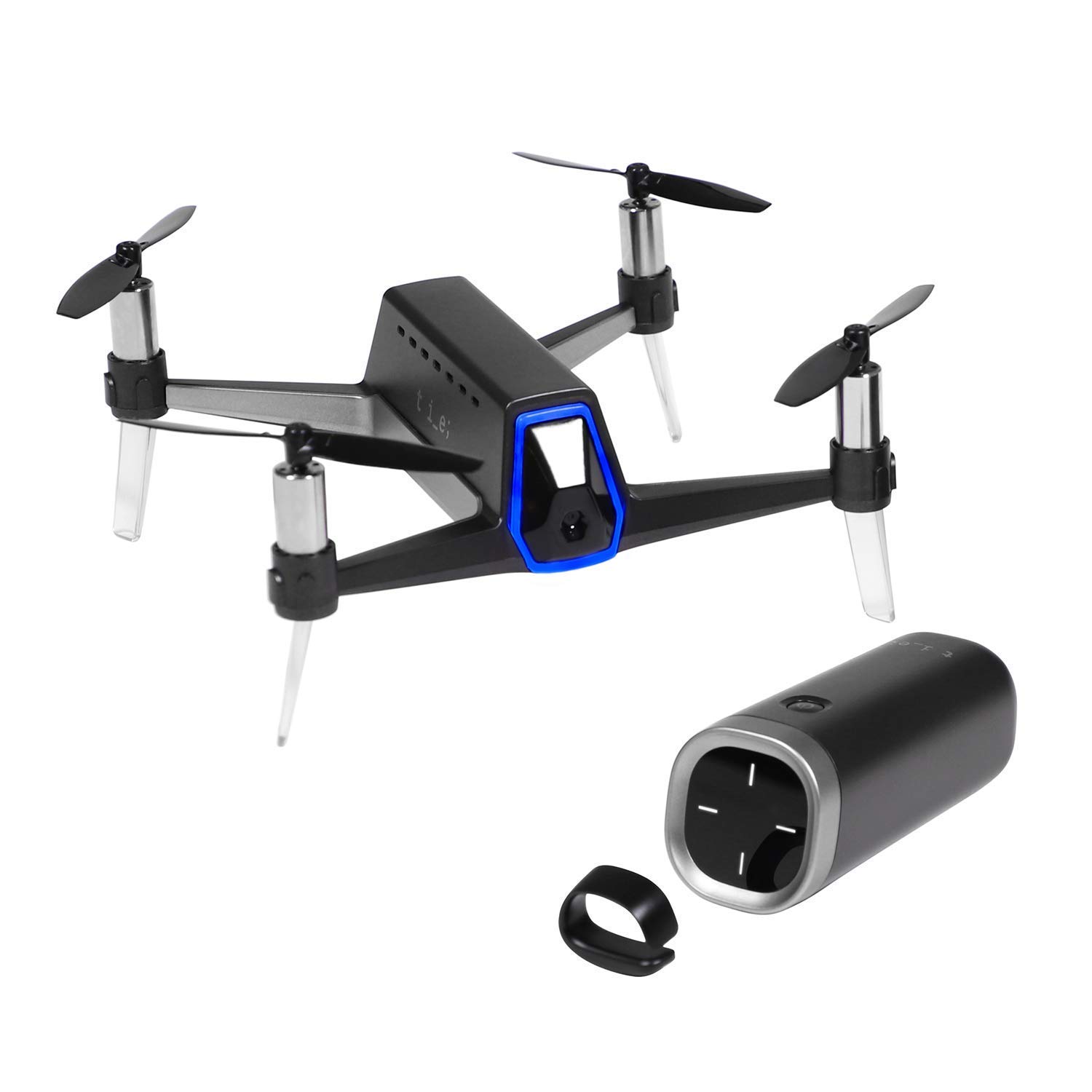 This camera drone provides excellent flying capabilities. Different flying modes give you an advantage over your competition; there are up to four different modes to choose from. By moving between modes, you can increase your flying speed. The Lezero pilot mode is a smart mode that offers additional advantages. With an incredible flight height of 15 meters and a range of 300 meters, you have a lot of freedom. You have 13 minutes to fly wherever you wish, and you will be able to fly without interruptions.
Pros
Single-handed control mechanism gives freedom
The SHIFT RED allows the broadcast of live videos from phone
15-meter flight height allows wide-angle photos
Autonomous "follow me" mode
Lezero Pilot Mode provides a competitive advantage in the air
Cons
The 300-meter flying range is quite small
The 5MP camera resolution produces a low-quality image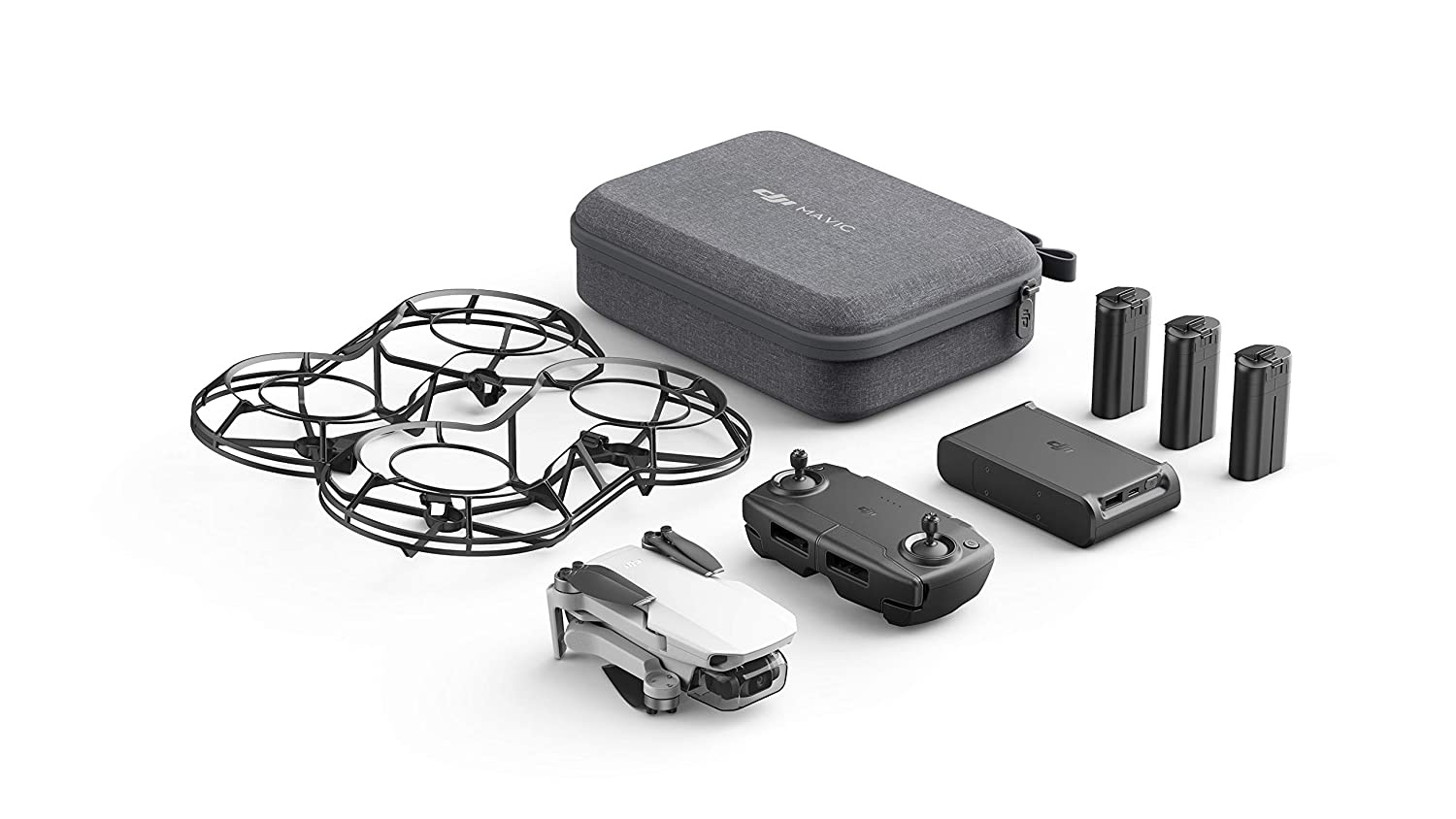 The DJI Mini 2 will be the ideal drone for most folks. It's tiny to suffice in the palm of your hand, easy to fly and has a flight time of up to 31 minutes. The camera resolution on the Mini 2 has been enhanced over the previous version, and it can now capture in 4K at 30 frames per second. It's also as smooth as ever because it's gimbal-stabilized. The Mini 2 does not require FAA registration because of its lightweight of 249 grams. However, this also implies that the drone is more susceptible to severe winds. Still, it's astonishing how much DJI crammed into the Mini 2.
Pros
Relatively inexpensive
Long battery life
Easy to fly
Cons
More susceptible to wind gusts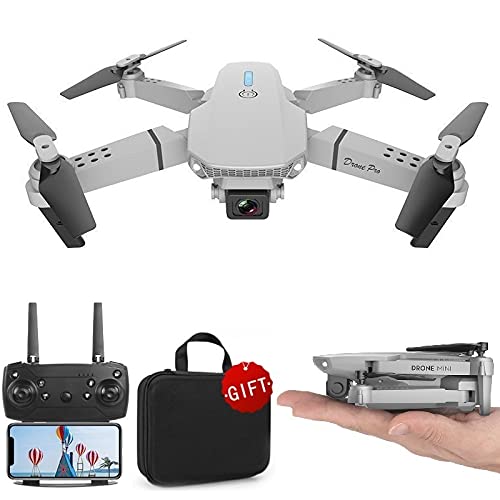 You'll get a smoother shot with the optical flow and HD Wide Angle Lens. These modes produce high-definition images with poor detail. With only one crucial take-off and landing facility, it lands safely. You may shoot from any angle with speed switching and 360-degree rotation. You can pause or stop the drone with the emergency stop whenever you choose. When in flight, this drone is quite stable. In terms of strength, drone assistance also makes it a viable alternative. You have complete control over the 480p camera, which can be rotated 360 degrees.
Pros
The 360-degree flip allows taking images from all angles
A 480p camera is sufficient for capturing high-quality images
Mobile stand and drone support
Spare propellers are helpful in the event of an accident
Cons
It has the shortest flight length (8- 10 minutes)
Low battery power
Only ideal for novice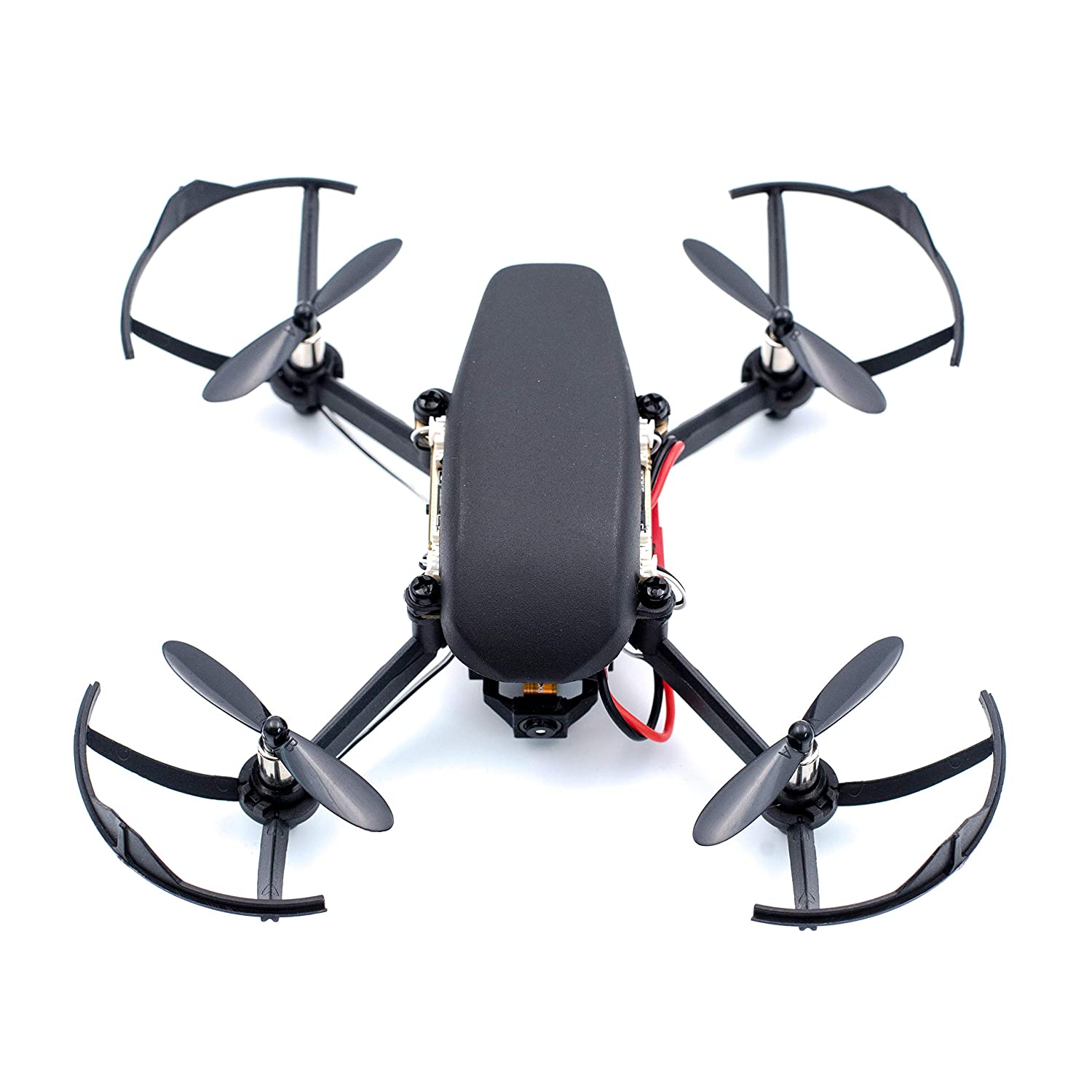 Features:
Drone weight – 70 gm
Range of flight: 50-80 meters
Includes a WiFi camera.
Capable of recording high-definition films and photographs.
Can be controlled using the smartphone with the help of the 'Pluto controller' software.
Up to 8 minutes of flying time with this programmable and crash-resistant drone.

This drone is a programmable drone with a C++-based API framework that makes programming a breeze. Users can design new apps by adding a new sensor and attachments, such as rover, racing, collision avoidance, and more. It also includes a wifi camera with ROS-based image processing that may be used to capture HD films and photos. The drone may be controlled with the smartphone app 'Pluto Controller,' accessible for Android and iPhone users on the Play Store and App Store, respectively.
Pros
It's light.
Good range and time for flying
It's crash-proof
Cons
The camera quality isn't very great
Are you looking for the most powerful compact drone on the market? It's the DJI Mavic 3. A dual-camera system combines a big 20MP Four Thirds sensor with a convenient 162mm telephoto lens to create this aerial powerhouse. Other upgrades over its predecessor include a 46-minute battery life (about half an hour of actual flight time) and the ability to record 5K/50p video or 4K/120p slow-motion film.

Pros
Excellent Four-Thirds camera
Adjustable aperture
Telephoto lens
Cons
More expensive than competitors
Missing features upon launch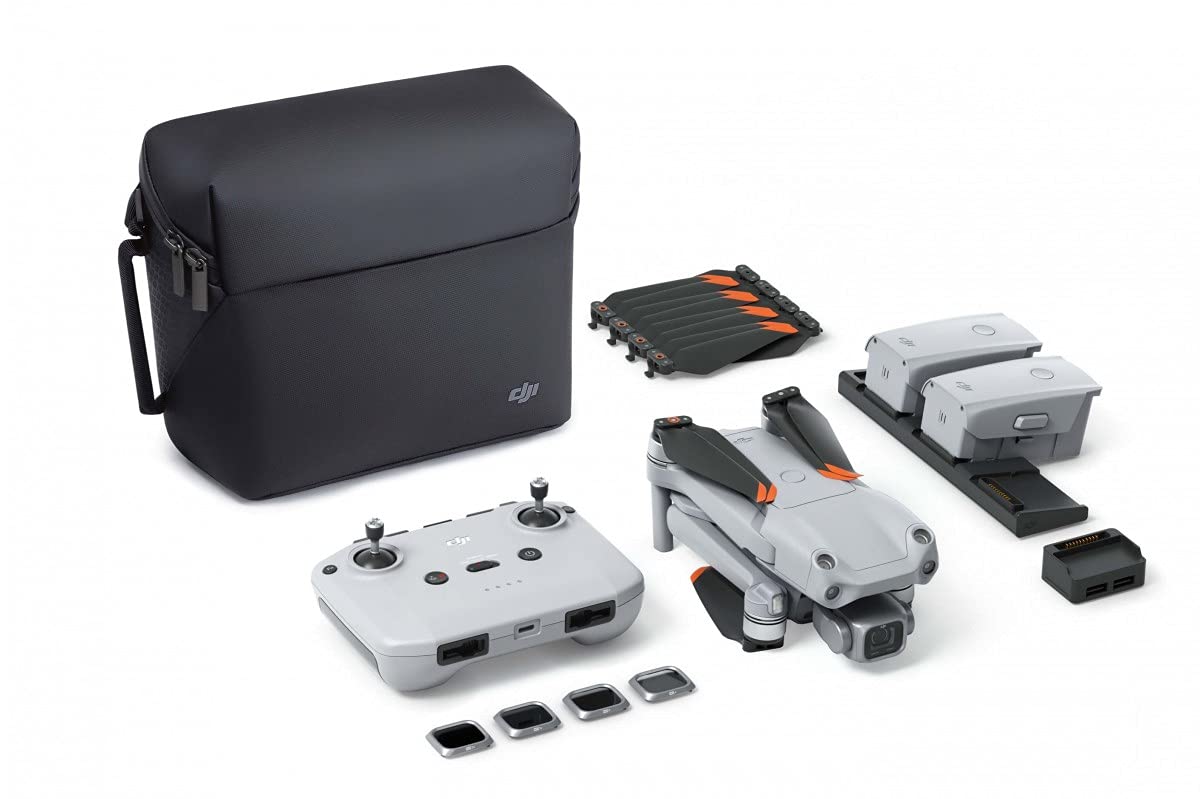 The DJI Air 2S is India's best drone with a camera in terms of improved and advanced technology. It is a great match with its massive 2.4m pixel sensors. As a result, you can always get minutely detailed photographs without difficulty. In a hassle-free manner, you can fly the camera wherever and everywhere. The natural glow will be seen in images up to 1080p, and a camera like this produces incredibly smooth and crisp photos.
Pros
The 12km 1080p O3 image transmission technology comes in handy in bad weather
Excellent stability is provided by APAS 4.0 and 3-Axis Gimbal support
4K video quality is a premium feature
The flight range is 12 kilometers
Precise photos will be captured with 2.4 million pixels and a 1-inch sensor.
This is a foldable drone, which means you can fold it up after the flight and store it anywhere in your house. This selfie drone has a 1080p 4K dual camera with excellent image quality and it can take images from a great distance. You get wifi connectivity with a great toy drone, so you can connect it to the internet, and it also comes with two batteries.
Pros
1080p 4k dual camera
Chargeable batteries
Wi-Fi connectivity options
High video capture resolution
Headless mode, hovering function, and one key take-off & one key landing advanced feature
Selfie gesture 1080p 4k dual camera
Cons
Duration of flying is low
Frequently Asked Questions
1) Is it legal to use drone cameras in India?
Yes, except for nano drones, you must register all of your drones with the Indian government's Digital Sky website. Nano drones are excluded from registration if they are flown up to 50 feet.
2) What Is The Best Way To Learn To Fly A Drone?
In less than 5 minutes, you can learn to operate a drone. To get the hang of your copter, all you need is a little practice.
3) What is the maximum altitude that drones can fly?
You can fly your UAV up to 400 feet above ground level, according to the DGCA's website.
Camera drones have been around for a while in this tech-savvy society, full of devices of all types.
The key difference nowadays is that the technology has advanced significantly, with larger sensors, higher video resolutions, and better stabilization systems powered by onboard gimbals. Then there's the fact that intelligent flying controls are improving all the time, making drones so simple to operate that even a complete beginner can learn the basics in minutes. The advent of advanced technology has made it easier for even a beginner to choose the best camera drone and fly without experience.