Many people these days use Whey Protein as a supplement as it contains high nutritional values and more than 9 amino acids. Milk is made of two types of proteins- Casein and Whey. Whey is formed in the process of cheese making while forming the by-product. With 9 essential amino acids, whey proteins have high nutritional values.
List of Best Whey Protein Supplements In India 2020
There are many benefits of consuming whey protein supplements as it promotes growth in the body, accelerates growth in the lean mass of the body, and gives nutrition. Here we have discussed some health benefits of consuming Whey Protein Supplements.
Benefits of Whey Proteins
Helps in Weight Loss
Whey Protein helps in weight loss. With the right amount of Whey Protein in the diet may retain the lean mass in the body and help in losing weight. It suppresses appetite and boosts metabolism which helps the body to burn fat.
Helps in regaining energy for exercise
People taking Whey Protein supplements find it easy to regain energy after exercise. It also helps in increasing stamina for the exercise. Whey Protein has known benefits to boost energy in the body for better athletic abilities.
Increase strength and muscle mass
With The consumption of Whey Protein supplements, the muscle mass strength increases. It increases muscle mass by releasing anabolic hormones such as insulin which also promotes muscle growth. The body releases the muscle protein which is easily digestible in the body. Another reason for the spur in muscle growth is the Whey Protein contains essential amino acids.
Controls Cholesterol
Many doctors have noticed that by taking Whey Protein supplements, bad cholesterol readings like LDL have reduced considerably.
Regulate Blood Pressure
Patients with hypertension and high blood pressure have a considerable effect on the consumption of Whey Protein supplements. It also reduces the risk of stroke and heart attack.
If you want to buy whey protein supplements in India, we have compiled a suggestive list.

Bestseller Whey Protein supplement to buy in India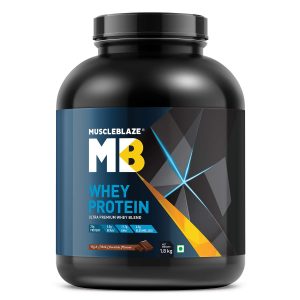 MuscleBlaze Whey Protein is the premium brand of protein powder rich with protein isolate which is the primary source of proteins needed for gym gains. It gives 25g of protein per serving which helps in faster muscle growth and muscle recovery. Since the protein-rich diet helps the athletes in increasing the lean muscle mass, MuscleBlaze Whey Protein is an optimum solution for gym lovers.
Features
25g protein per serving
Per serving has 5.5g of natural BCAAs required for the muscle recovery after a workout
4.3g of glutamic acid required for the smooth blood flow to the strained muscles
Added protein DigeZyme promotes protein digestion
Recognized with the international body and graded quality of the product.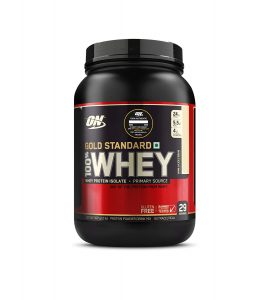 Optimum Nutrition's Gold Standard 100% Whey protein powders contain the highest quality of protein isolates for muscle growth and promote muscle build-up in the body. The formula is combined with the filtered whey protein concentrate. Each serving offers 24g of protein. The powder comes in 10 tasty flavors which can be taken with milk or water. The power is recommended by many nutritionists for workout recovery. The usage of whey protein powder is very easy. Take it before or after gyming.
Features
The main ingredients in Optimum Nutrition's Gold Standard 100% Whey are the whey protein isolates
It offers 24g of proteins per serving
More than 5g of BCAAs is available per serving
Over 4g of glutamine acids per serving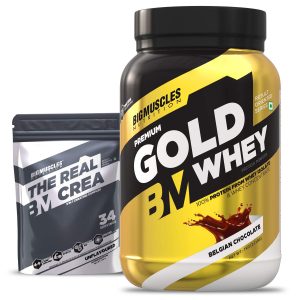 Bigmuscles Nutrition Premium Gold Whey is a premium protein powder designed for individuals and athletes for muscle growth, muscle repairment after a workout, and for bodybuilders. It provides enough protein nutrition for muscle growth which cannot be derived from the normal diet. The protein powder has great taste and is blended with great flavors. Bigmuscles Nutrition Premium Gold Whey has zero sugar and hence increases the performance.
Features
25g protein per serving
5.5g of BCAAs amino acids for the muscles growth
4g Glutamic acid for relaxing the muscles after a workout
Zero sugar per serving for zero fats
Sports friendly without any preservatives
High standards of quality and purity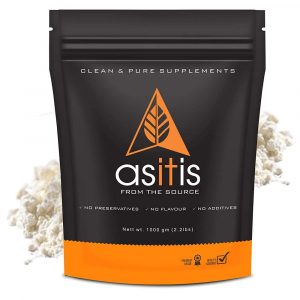 AS-IT-IS Whey is made by a high level of processes that retain the authentic nutritional value in the protein powder. The whey supplement is easily digestible and can be taken with water. The biological and functional properties in the AS-IT-IS Whey have been preserved with the cold pressing technology. There are no added flavors in the supplement. Since it is unflavoured, you can use it in any form. The whey protein concentrate gives 80% of proteins per serving.
Features
24g of protein per serving
5.4 BCAAs for muscle growth
Gives 80% of the protein per serving which is the highest and most powerful source of protein.
Lab test quality of the supplement and safe to intake
Manufactured for individuals and athletes.
Unflavoured so use as you please. Can be added to the milk, pancakes, shakes, and smoothies.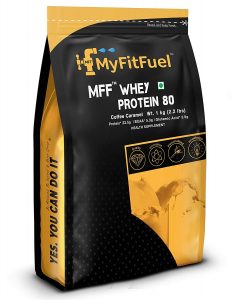 MFF Whey Protein 80 is made of imported protein concentrate which is of high-quality protein- easy to digest and promotes muscle growth. The biologically advanced whey supplement, MMF is easily soluble in the water and can be used in several recipes. With the proper workout routines and taking the MFF whey protein 80, the user can lower the bad cholesterol and increase muscle power. Also, MMF has a complete amino acid profile with all the essential BCAAs.
Features
Offers up to 24.3g of protein per serving
Rich with 54g of BCAA for the muscle regrowth and strength
Certified by the authorities for the quality check and purity
Imported whey has the highest quality of protein as the main ingredient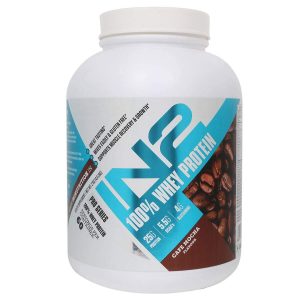 IN2 Whey Protein is the muscle-building protein powder for athletes and bodybuilders. The powder has to be taken with e200ml of water right after the workout or any strenuous physical activity. IN2 Whey Protein supplements the bioavailable source of protein for the body. The biological value (BV) of IN2 Whey Protein is high accompanied by a complete amino acid profile. Hence, IN2 Whey Protein has a high absorption value in the muscles promoting muscle growth and lean mass gain.
Features
25g of protein per scoop of IN2 Whey Protein
Better in taste and available in many flavors
One scoop of IN2 Whey Protein delivers 5.5g of BCAAs
4g of Glutamine acids for increasing metabolism
IN2 Whey Protein is pure vegetarian and gluten-free
Contains a high level of IN2 Whey Protein isolate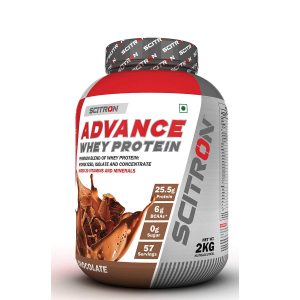 Scitron whey supplements are made with the latest technology. The hydrolyzed whey protein isolate in the supplement promotes fast absorption of peptides in the body. The premium form of protein isolate is the purest form of protein powder for athletes and bodybuilders. This delicious protein supplement can be added to the milk or water as per requirement. Scitron Advance whey protein is made with the balance of whey protein isolate and whey protein concentrate.
Features
25.5g protein per scoop
High level of 6g BCAAs for fast muscle growth
Zero sugar and healthy
Easily soluble in water and milk
Available in many flavors
Helps in the lean mass muscle builder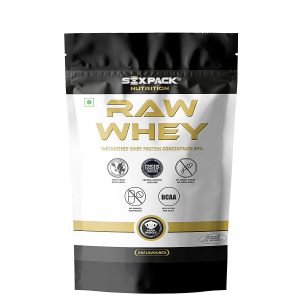 Six Pack Nutrition Raw Whey Protein is the unrest form of whey for people who love gym and workouts. The supplement is made with the instantised method retaining all the natural nutritional value in the protein powder. The single serving of the Six Pack Nutrition Raw Whey Protein delivers 80% concentrated protein to the user and 40% RDA of protein. Six Pack Nutrition Raw Whey Protein has been made with the necessary caution which makes it gluten-free and free from unwanted preservatives.
Features
24g of protein in a single-serving scoop
No additional flavors added
Over 5g of BCAAs
Up to 4g of Glutamine acid
No preservatives added
100% pure vegetarian
There are many manufacturers of Whey Protein supplements in India. Although you should consult your doctor before you start a workout regime and consumption of Whey protein powders in your diet.